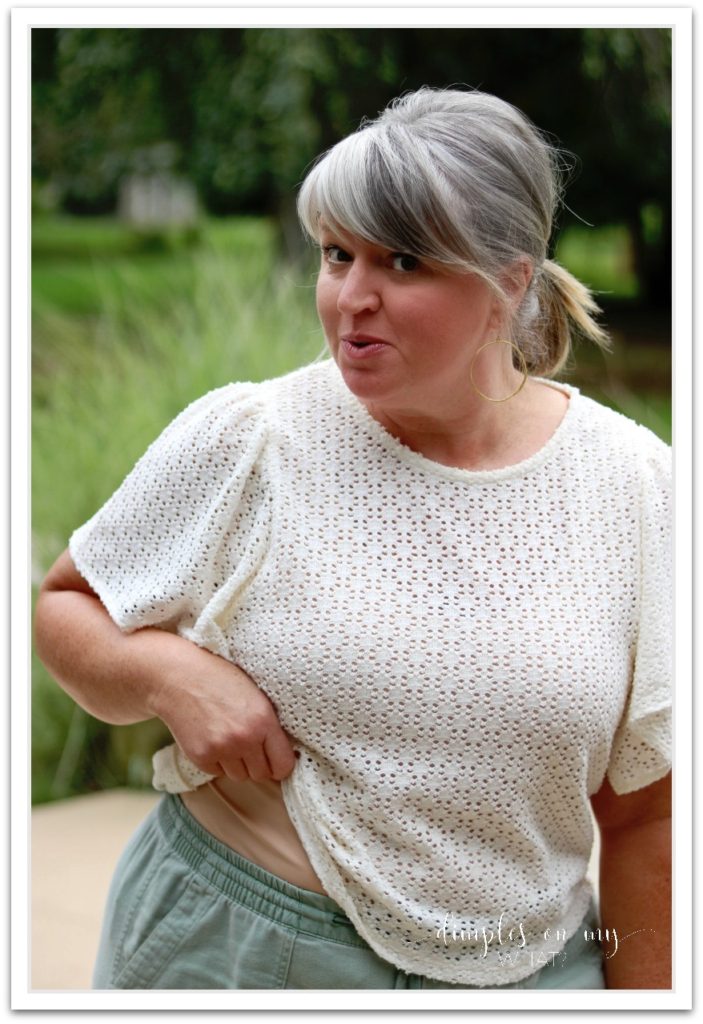 Measure Twice, Shop Once
Hey Friend, don't you hate it when an influencer tells you what size they're wearing and you have no point of reference from a photo?
Me too!
So with a big gulp of pride, I'm providing you my current measurements for more accurate judgment of how a garment runs. 

Full Bust 44.5"
Under Bust 38"
Smallest Waist: 38.25" 
At navel: 40.5"
Full hip: 50.5"
Top of hip bone: 48" 
Right calf: 18.25"
Left: 18.5" 

Simply tap on an image and the shopping links will pop up!