Can we really build confidence and if so, how? Friends, I beleive we can so let's jump into How to Build Your Confidence and what led me to take a deep dive into an uncomfortable place.
Links provided as a courtesy, no affiliate links are included in this post.
A Model? Me?
I was recently asked by Lisa, owner of The Mustardseed Marketplace, (ain't she perdy?) to be a model in a charity fashion show. I agreed because it was for a good cause, but being a reluctant runway model opened up a whole slew of anxiety in me.
---
Some of you look at me and the pictures I post and tell me you wish you had my confidence. But let me tell you, I can control the angles of the photos I post, but walking in a fashion show and having people see me from EVERY angle? I'm sweating just thinking about it.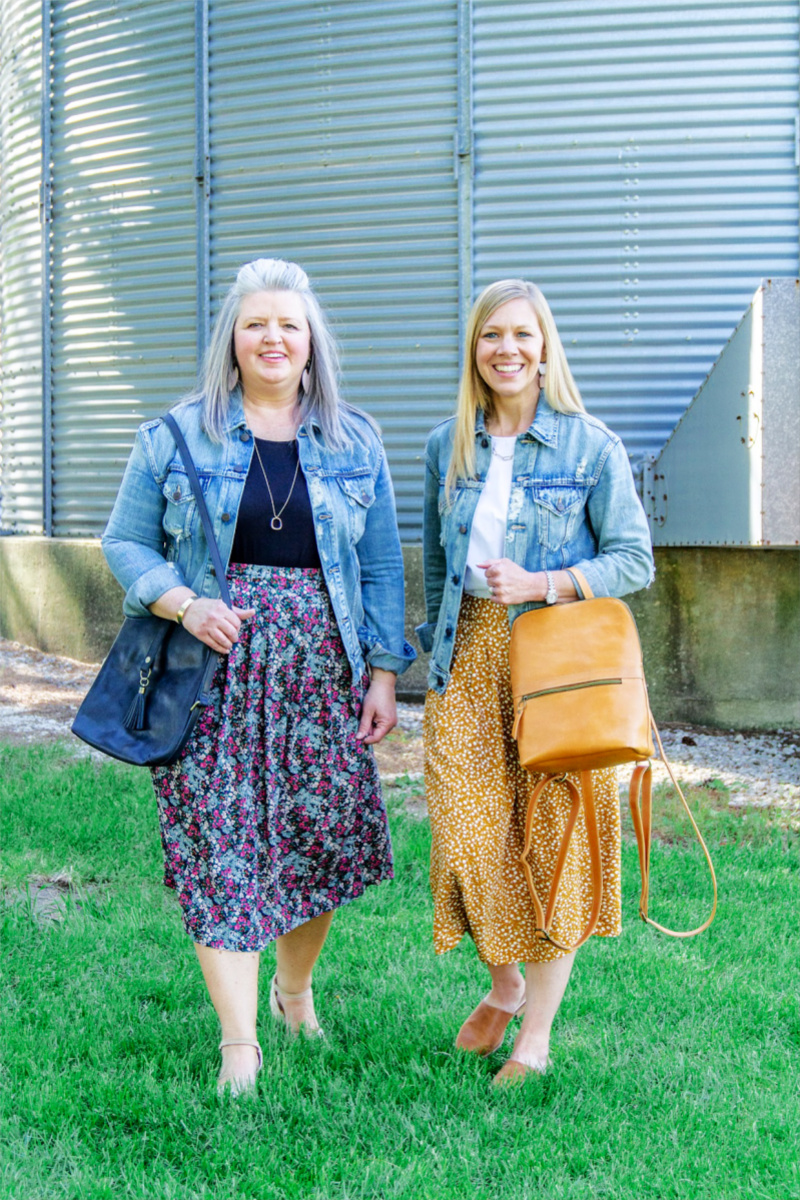 The evening of the event arrived and honestly, I was awkward! There I was, standing next to the slimmer, younger chicks (seriously, Laura, in the yellow skirt, was in my oldest son's class). And even before I walked the runway I had tried to be overly funny and I didnt even sound like myself. I hope people don't think I'm THAT weird.
But it got me thinking about confidence and what it takes to be confident. Because, even with all the work I've done, I haven't yet "arrived" at fully-confident. I'm not sure I ever will but I do understand a few things that may help you and I both grow in confidence.
We're not alone.
If you are a woman who struggles with confidence issues in any area of your life, you're not alone. It's a mindset that most of us women struggle to maintain.
A Harvard study on leadership competencies in women and men show that women excel men in 8 out of the 10 leadership traits. But women fell below men in confidence and risk taking.
I really couldn't say why this is, but I'm not surprised. Perhaps it's a learned trait or maybe it's innate. Confidence means, with trust and I do believe we get into trouble trying to show up in our own capabilities. You know we all try to be super-women; don't deny it. 😉
Instead we are built to rely on God to be the woman He called us to be. We need to step out trusting that we are in the right place, we look the way he wants us to look, we're doing what He has called us to do.
Confidence is like a muscle
Like muscles, being developed by resisting pressure when we push and pull against a weight, our confidence grows when we push against feelings of inadequacy. The more we "just do the thing", the more we'll build our confidence.
These aren't easy exercises, I know, but keep pushing forward and doing the things you don't think you're capable of doing.
You can stay in your comfort zone, sometimes.
We don't have to do everything that's out of our comfort zone or beyond our principles; God has given us discernment for a reason. Sometimes we women struggle with the word "no". Remember? Our super-woman complex
Determine if it's fear or that "still small voice" keeping you from doing something. But, if you're just reluctant or fearful, it's okay to step out beyond our safe little box and try new things. When we do, we're not only flexing our confidence muscle, but we're likely to have new opportunities presented to us which will lead us further than we ever dreamed we could go.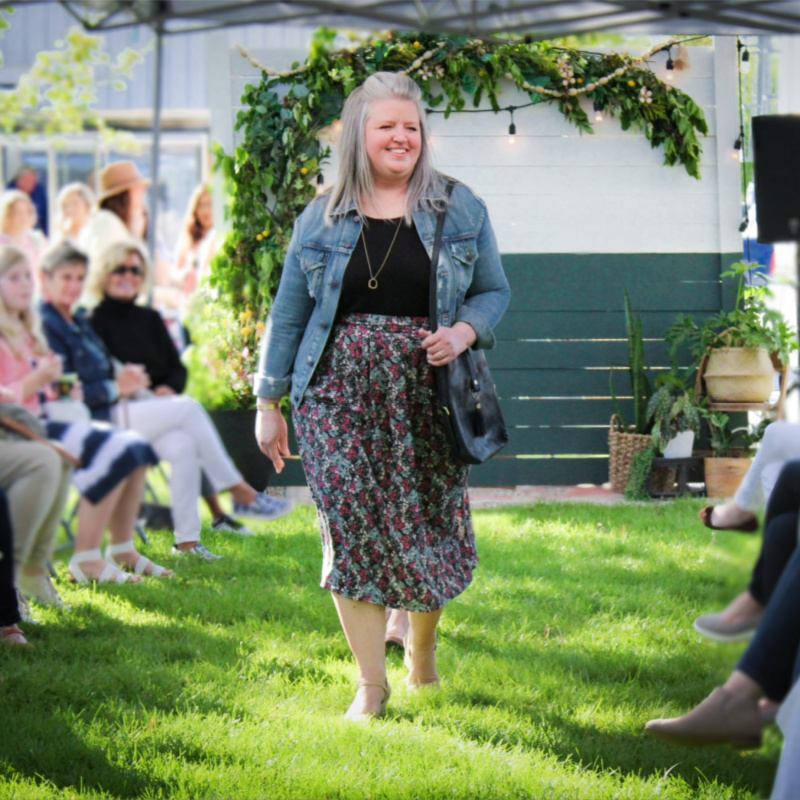 The Runway isn't for me, but…
No, the Milan runways aren't calling me, nor do I want them to. But I've put myself out there and maybe, in some way, "increased my territory".
I decided to look at my experience as a way to represent the plus-sized (and gray-haired) community in the hopes that women will see themselves in me. I want more and more women to know they are beautiful right where they are. Goodness, I needed the reminder!
You see, God doesn't love us despite what we look like; He just loves us, His creation. He thinks we're "altogether lovely", and the things we see as physical flaws do not exist in his eyes. That alone ought to give us confidence.
You might also like, Body Confidence is Size-Inclusive
We can be confident in every area.
And lastly, this exercise doesn't just apply to modeling, but anything we do that takes a bit of courage because it's outside of our comfort zone. Perhaps for you it's taking a promotion, speaking in public, leading a women's group, going back to school, taking an exercise class, or something as simple as inviting people into your home.
Please realize that you're not only baby-stepping your way to more confidence, but YOU are inspiring other women!
If we could truly grasp those few thoughts, how much more confident would we be?
Blessings,