Have you ever gone shopping for clothes and felt overwhelmed by all the choices? If you've ever wished you had a personal stylist to help you shop, a personal color analysis with House of Colour is a great place to start!
I have been getting so many compliments in my Instagram stories lately on what I'm wearing.
"That's a great color on you."
"You look amazing in that color."
And it's all because I invested in personal color analysis, and it's helping me determine which colors look best on me. Can you believe it's already SAVING ME MONEY?
We'll get into the particulars, and I'll answer all your questions in just a minute.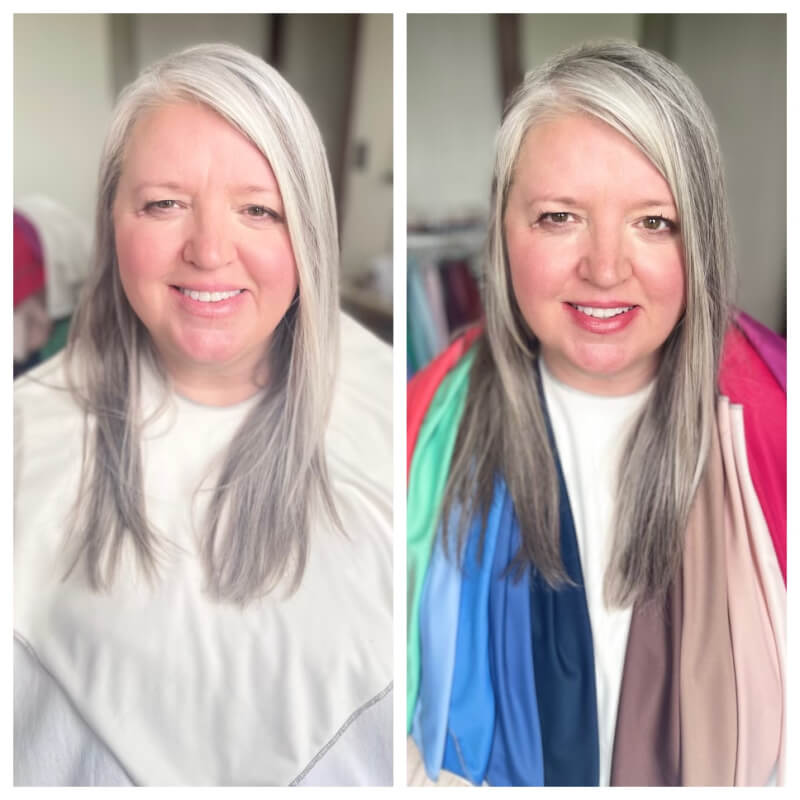 Looks Like Summer
I did both the color and style analysis (We can talk more about style analysis another time if you want.) and it was determined that I am a Sweetpea/Brown Summer. This means I have cool undertones and look best in muted, smoky, cool colors. Think rosy browns, soft french navy, smoky grape and 100's of more colors.
Honestly, I wanted to be an autumn, but once I saw the difference with my own eyes and have now started to wear more of the colors that look best on me, I can't look back.
Although, letting go of olive green and camo is a bitter pill.
If you have thought about a personal color analysis but weren't sure what to expect, let me answer a few questions for you.
What is a Personal Color Analysis?
Personal color analysis can help you discover which colors look best on you based on your skin's undertones. House of Colour consultants call it knowing the colors that love you best!
In the past several months, I've lost count of the items I've passed on because they wouldn't be best for me! See? Saving money!
During a personal color analysis, one of House of Colour's expert consultants will help you determine which colors look best on you. This is based on your unique skin tone. Once you know your colors, shopping for clothes becomes so much easier! You'll save time and money because you'll only be buying clothes that look great on you.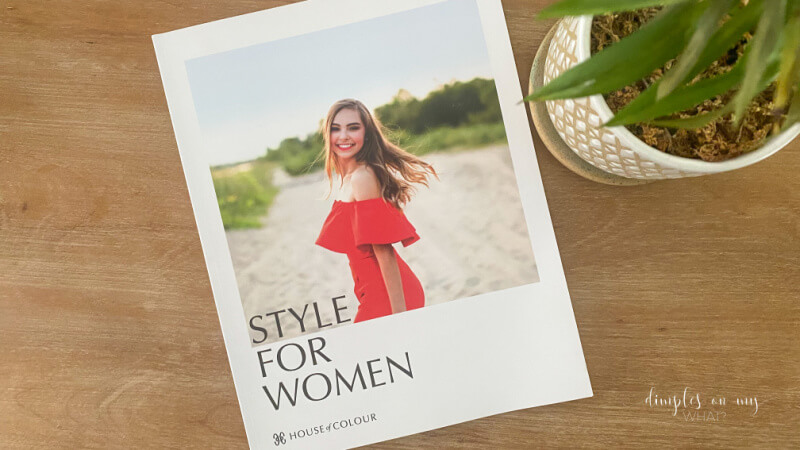 More than just color!
House of Colour's color analysis is not just for clothes shopping; the consultant will also advise you on makeup, hair color, and accessories. Anything that has to do with color! This is information that you can use for the rest of your life.
A Style Consultation with a House of Colour consultant can take your personal style and image to the next level. They combine your clothing personality with your body composition and proportions to make the most of your self-image.
Why House of Colour?
House of Colour is the world's leading authority on color analysis. With over 40 years of experience, they have helped millions of people find their perfect colors. Consultants are highly trained and experienced in color theory and fashion, so you can be sure that you're getting the best advice possible.
You will leave your consultation with a fan deck of your best colors to reference every time you shop, and a new level of color understanding.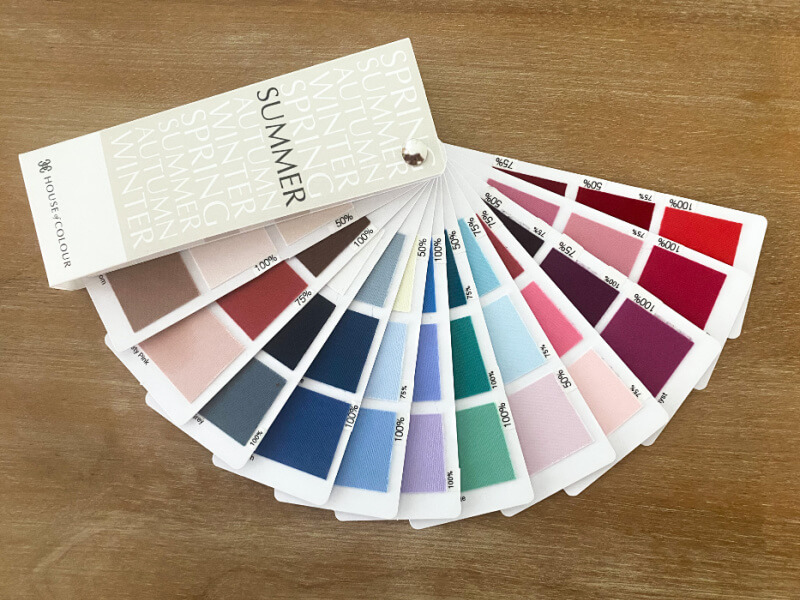 They Offer Style Consultations Too!
House of Colour offers a wide range of services to help you look your best. In addition to personal color analysis, they offer style consultations, wardrobe audits, and shopping services.
There's an App for That
House of Colour also has an app where your consultant can add shoppable suggestions for clothes, makeup, and accessories in your perfect colors and individual style. The app also allows you to upload photos of your current clothes so you can curate a capsule wardrobe right in the palm of your hand.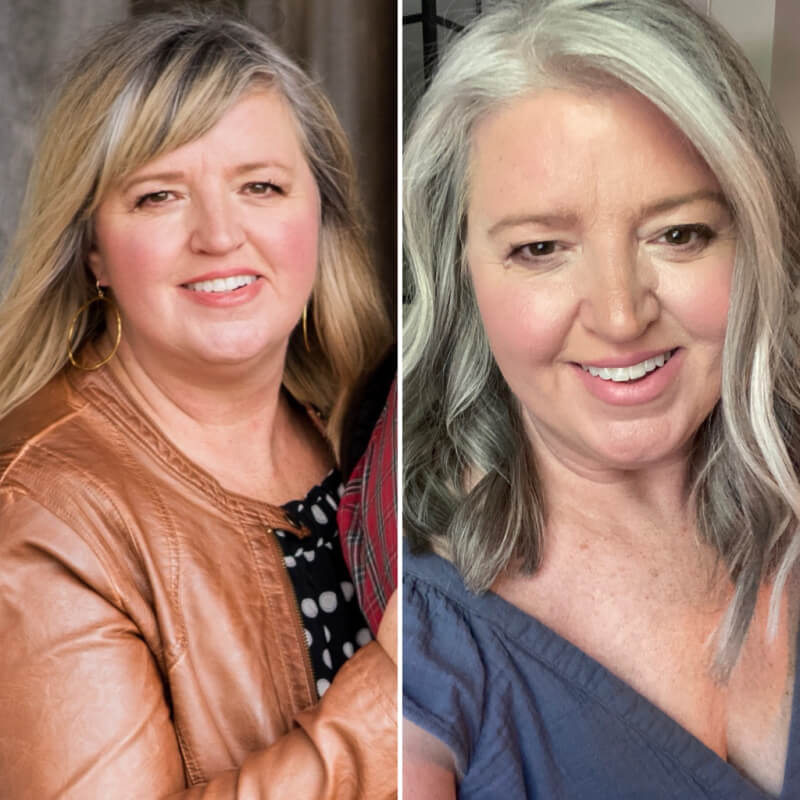 When you stop trying to force yourself into a color season, your entire style harmonizes with YOU!
What are the Benefits of Personal Color Analysis?
– Once you know your colors, shopping for clothes becomes much easier!
– You'll save time and money because you'll only buy clothes complimenting your natural coloring.
-You will have more confidence when you wear colors you know bring out your best.
– Wearing the right colors can make less expensive clothes and jewelry look expensive.
– A personal color analysis is a great way to build a foundation for your personal style.
– You will discover the best hair color for you.
– When you wear your best colors, your face will have an airbrushed look, a.k.a. LESS WRINKLES! I literally saw the veins drain out of my face when the "wrong" color swatch was pulled away to reveal the right one.
– You will know what makeup colors compliment your skintone.
– It makes cleaning out your closet easier.
– Did I mention confidence?
Can Color Analysis Be Done Virtually?
House of Colour's unique, in-person draping system is a science and is only done in person.
Your consultant sees you in her studio in natural light, and using a multitude of colored fabric drapes, she will first determine if you are warm or cool. Once your color "temperature" is determined, you move on to deciding which season you are.
All Seasons, Plus…
Fall and Spring are the warm-toned seasons, and Winter and Summer are cool-toned seasons.
You will look good in all of your season's colors, but within each season, there are sub-seasons or sub-labels, but you will have WOW colors, those that look AHH-mazing on you! The WOW colors are what your consultant uses to define your sub-season.
Some of my WOW colors are french navy, raspberry, and which make me a sweetpea. And the rosy browns, mushrooms, and cool white throw in a bit of brown summer.
Will I Have to Throw All My Other Clothes Away?
The short answer is no, you don't have to get rid of your current clothes. However, you'll be amazed once you see the difference your best colors have in your appearance!
But it's a process that doesn't have to be completed immediately. Once you're armed with the knowledge, the switch-over can happen as your time and budget allow.
How Much Does a Color Consultation Cost?
Admittedly, color consultation is an investment but I've already saved TONS of money on purchases because they weren't the right color or style for me. I wish I had had this information years ago!
House of Colour Color Consult
Individual $265-$295 (based on weekday or weekend appointments)
*Group: $225-$245
House of Colour Style Consult
Individual $375
*Group $295
**Group pricing includes multiple people and/or grouping style & color analysis together
Do You Know Your Best Colors?
A personal color analysis with House of Colour is a major confidence booster; I haven't had so many compliments since I let my hair go gray – which, by the way, is the perfect hair color for me!
See? Wouldn't you love to know what the perfect hair color and more is for you?
I love beige but always thought it washed me out but now I know a pink-based beige is BEST for me!
How do I find a House of Color Consultant?
Good ole' Google to the rescue, or since you're here…. click this link.
And if you live in the Michiana region, that means northern Indiana or southern Michigan, you may want to check out Katie in St. Joseph, MI, or Angela in Granger, IN.
If you mention my name, you will get a FREE LIPSTICK when you book a style or color consultation.
Or get $50 off if you book both a style and color consultation together.
---
HAVE YOU EVER HAD A COLOR ANALYSIS?
Yes, this is an investment but one I highly recommend making in YOURSELF! I've probably already saved what I spent for mine by not making purchases that I'll never wear because they "just weren't right for me."
Or do you already know your season? If so, what's your season?
It sounds like a cheesy pickup line, but it works. 😉

---
You might also be interested in The Best Booties for Curvy and Petite Women.