Be a Tulle Skirt in a Sea of LBD's
This month's Ageless Style Link-up theme is All in the Details. Debbie of Fashion Fairy Dust chose our theme and she knows that details can indeed make or break an outfit. I've never been great at the details whether in fashion or décor, so I guess that's why I like to keep them simple and classic. While I'll give you all the details of this outfit, what I want to talk about this month is the case of my missing confidence.
Here we go, marching right out of winter into this month's Ageless Style Link Up. Get it? MARCHing? Ah, how I do love my own jokes. 😉 The real joke is that in my part of the country we're not marching out of winter just yet. Sigh! Be sure to stop by and meet our guest co-host Shelbee of Shelbee On the Edge.
THE Detail
Confidence is a little detail that nobody should be without. Whether or not you get your accessories or fabrics "right", we can pull off any outfit when you have put your confidence on. But it's all too easy to let a fat day or bad hair day derail our self-confidence. Worse than that though, is feeling like we've come up short when we compare ourselves to other women. There's a fine line when between finding inspiration in all these social media photos or seeing them with a harsh comparison and feeling like we'll never measure up.
Missed Detail One
I recently had to dress for a fancy fundraising dinner, with no specified dress code. That was the first missing detail. Don't you hate that? Interpreting what any dress code means is tough enough, but when none is indicated on the invitation, one has to become a bit of a sleuth to figure it out. So by looking online at photos from previous year's events, I noted that most women wore black dresses. The LBD is always a perfect choice when you don't know what to wear. That's a great style detail to be aware of, but…..
Missed Detail Two
I didn't have a little black dress. WHAT?!?! I know. How had I let this happen? However, I was also in the midst of my annual January spending freeze and didn't want to break it for this one-time event. So I tried to improvise with a black skirt and shirt. That was a major fail and only resulted in a slippery slide into depression when I looked at the photo I had taken of myself in said combo. I looked like I was hiding a giant donut in my midsection. I'm not exaggerating. See exhibit one below. I was also not going to wear any more control garments than necessary as it was before my recent surgery and the hot flashes, sweats and general feelings of self-loathing I was experiencing were nauseating.
I was going to have to dig deeper into the recesses of my closet and get creative. I had purchased this tulle skirt from Garnet Hill quite some time ago and had been looking for an excuse to wear it. It wasn't black, but it was tulle. Nothing says pretty princess more than tulle in my mind. But what to wear with it?
I had originally opted to keep everything else black and just add fancy baubles at the neck. But that very day I had been inspired by my friend Shauna, at Chic Over 50 in her Instagram photo. She wore a tulle skirt with a wrap tied up at her waist. Could I dare be as cute as that? She's the cutest little pixie of a girl, but I was going to try to channel her creativity.
STYLE TIP: If you have full hips, opt for a tulle skirt with minimal layers of tulle. One layer of tulle should be plenty. We bring our own fullness.
I came up with this ensemble and after modeling the two looks for The Hubs decided to go with the more eclectic and out of the box wrap and skirt.

Missed Detail Three
Honestly, I'm not sure I would have felt right in anything that night. It was one of THOSE days. I don't like these events. I would rather be in jammies all day, every day, but particularly this day. I felt like this outfit screamed, "BOOBS! BOOBS! BOOBS!" I was anxious leading up to surgery, and every other thing seemed unnecessary. But I thought I looked respectable, and I smelled good, so what more can a girl ask for? Confidence, that's what! That's missing detail three.
Buck up Buttercup!
When I walked into the venue and saw local news anchors, bankers, physicians and the sea of LBD's I had no choice but to put on my big girl panties and pretend I had confidence I didn't feel. I would have loved to say to The Hubs, "Let's just donate some money and go get burgers." But we were meeting friends there and were trying to get ideas for our own charity fundraiser later this year.
No one ever has to know that you don't have 100 black dresses in your closet, but you chose to be the standout in a tulle skirt.
When You Can't Make It – FAKE IT
Guess what? I made it. I didn't die. I wasn't ridiculed. And I got some creative ideas that will help us raise money for a good cause when it's our turn. Do I wish I would have worn something else? Yeah, maybe the first choice or something else entirely.
However, what I realized sitting there looking at everyone else, okay, just the women, was that some of them probably felt just like me. Some of them looked like confidence on a stick. But I'll venture to say that while I saw others fidget with their outfits, they too were putting, "Get new LBD" on their mental shopping list.
Sometimes we get all the details of an outfit right and feel our very best. There will be other times when we don't get it 100% perfect. And yes, sometimes we will miss the mark completely.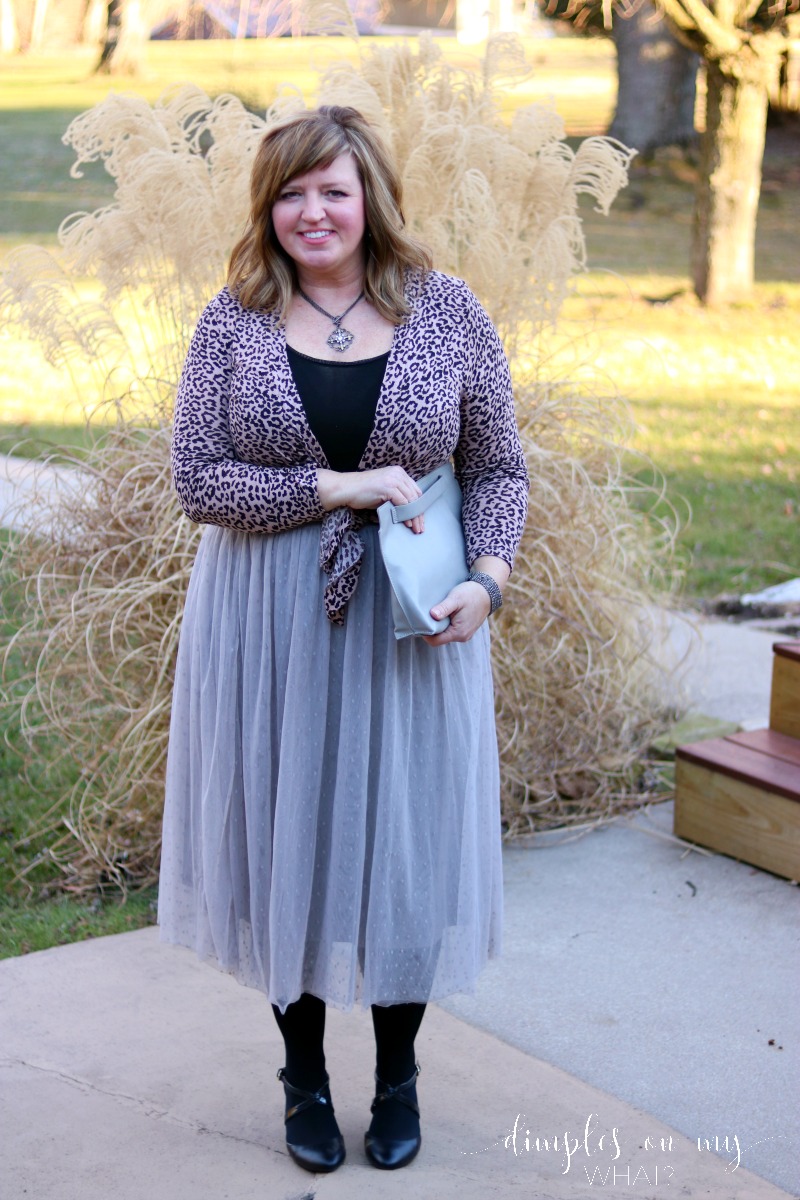 Next time you're stuck for just the right outfit, get creative. And don't forget to give yourself credit for being creative, courageous and fearless. Wearing black may be the safe choice if you have it, but it can also be boring and redundant. We can be the princess in a tulle skirt in a ballroom full of basic black dresses. No one ever has to know (unless you write a blog post about it) that you don't have 100 black dresses in your closet, but you chose to be the standout.
And You WILL Make It
Confidence takes discipline and practice. It's like putting one foot in front of the other. Keep going, and we'll get there. We'll have setbacks and rough days, but we will hone our personal style and build our confidence.
So get dressed. Go out. Be a queen. Also, always make certain that the under layers of your tulle skirt isn't tucked into your undies before leaving the ladies room. That's a harder comeback to confidence than most of us can handle.
We can do this together,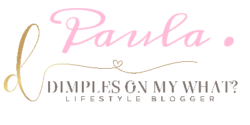 ---
Shop this look

---
---
The Link Up
As always, have fun finding fashion inspiration and visit and follow at each host on at least 2 social media outlets. And link your own fashion post below.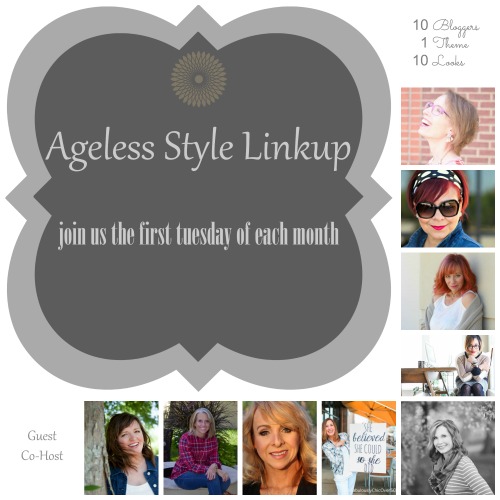 Daenel ~ Living Outside the Stacks blog, instagram, pinterest, twitter
Debbie ~ Fashion Fairy Dust bloglovin, blog, instagram, pinterest, facebook, twitter
Jennie ~ A Pocketful of Polka Dots blog, instagram, facebook, pinterest, twitter, bloglovin
Jodie ~ Jodie's Touch of Style blog, facebook, instagram, pinterest, bloglovin, twitter
Jonet ~ Fabulously Chic Over 50 blog, facebook, , instagram, pinterest, twitter
Kellyann ~ This Blonde's Shopping Bag blog, instagram, bloglovin, twitter
Lisa ~ Coast to Coast blog, facebook, instagram, twitter, pinterest
Paula ~ Dimples on my What blog, facebook, pinterest, instagram, twitter
Shelly ~ The Queen in Between blog, instagram, bloglovin, pinterest, facebook
Our Guest:
---
http://
*This post contains affiliate links that will earn me a small commission should you purchase through a link. You will never pay any more for a product because of this association.