Do you need to lose weight or, more importantly, get healthy? Here are ten lifestyle changes for better health over 50.
Writing about weight loss gives me a lump in my stomach. Perhaps I should write about it more often so I wouldn't have room for as much food. 😉 As much as I'd like and need to lose weight, I cannot focus on that because it triggers me to shut down. But I need to take my health in hand so I'll be adding these lifestyle changes to help me take control of my health this year, and who knows, I might shed a few pounds too.
Many of you are joining me in starting this new year by reading Losing Weight God's Way by Cathy Morenzie. Despite what the book title says, I doubt I could ever lose the weight I need to lose. I've gained over 100 pounds since I got breast implants 20+ years ago, so the task seems undoable even if I only lost a portion of it. Yes, I'm Doubting Thomas, and what am I doing trying to encourage you?
You can read my post on Recovering from Breast Implant Illness here.
Well, I figure, I can't be the only one overwhelmed with the weight of it all. (Pun intended.) However, we can take it in small bites and focus primarily on health. It works better in my head, and I believe it's a more successful route in the long run. Today I'm sharing my health goals, including the lifestyle changes I'm adding this year, and my thoughts and fears for this season of my life.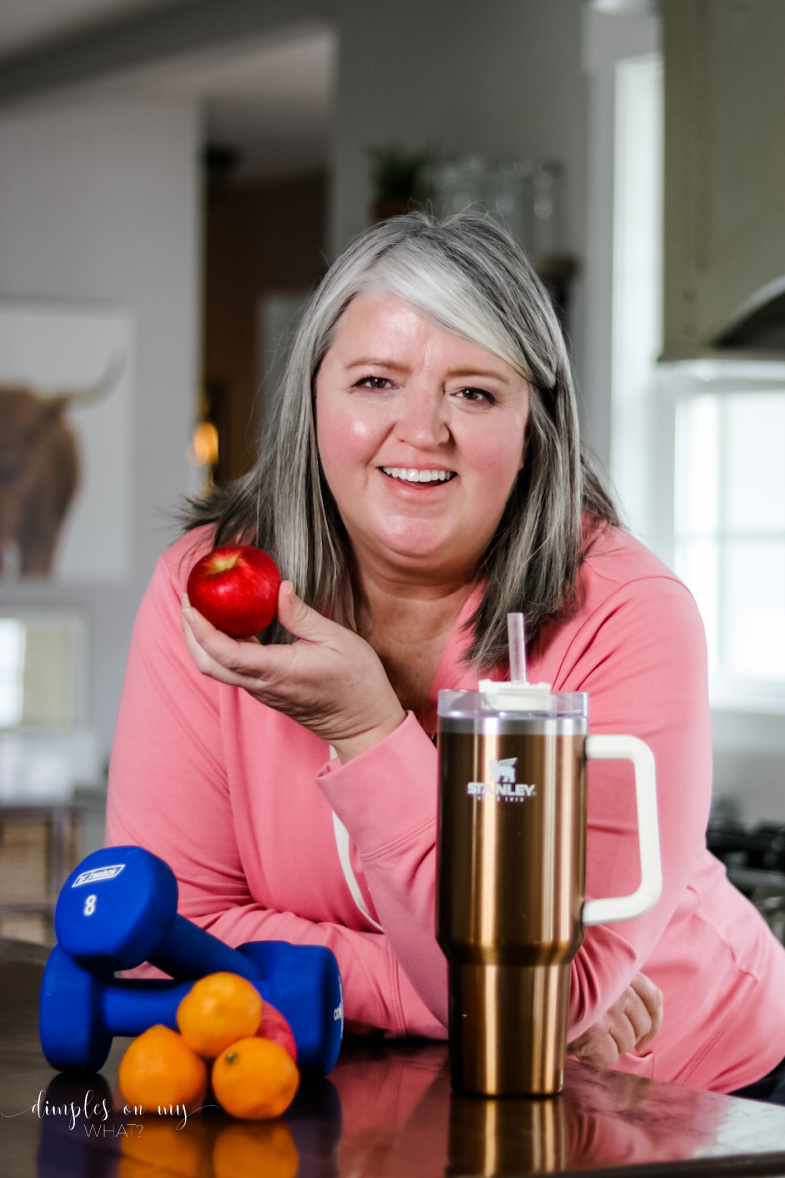 **This post may contain affiliate links that may result in me making a commission from your purchase at no extra cost to you.
THE WHAT & WHY OF MY HEALTH & FITNESS GOALS
Before you embark on any health journey, I highly recommend writing down your health goals and why you need to make those changes. Like a spending freeze, having reasons for why we're making sacrifices is essential to our success. Writing it down on paper or in the notes on our phones makes it like a contract with ourselves; we may have to refer back to it often.
As I was jotting down my "WHYS" for wanting to change my lifestyle, I realized they could also be construed as my goals. Since the purpose of this post is to share my goals, as well as to have accountability and to encourage you at the same time, I combined them for the sake of brevity. I trust that you can decipher other reasons these goals will improve my life (and yours if you choose to use them as inspiration for your health plan too.)
Weight loss will help me accomplish some of these goals, but as I said, I can't make that the primary or only goal. Perhaps Cathy Morenzie would say I'm not committed and haven't been specific enough, but it adds too much stress to my process. And I've told you before, I'm not interested in dieting, counting calories, eating weird foods, or eating replacement bars or shakes.
Maybe somewhere along this journey, God will break that stronghold or the rebellion in me, and my methods will change because the Losing Weight God's Way plan stresses the importance of letting Him guide you. But for now, my goals include a nonspecific weight release "number."
Reduce my diabetes risk and lower my A1C to 5.8 or lower. My dad is an insulin-dependent diabetic with terrible neuropathy in his feet, and I want to avoid the same fate.
Lose enough weight to get out of the obese category.
Eliminate joint pain.
To feel better in my clothes.
Reduce my total cholesterol.
Have more mobility and am more physical with my grandkids.
How will I get there now that I know what I hope to accomplish?
10 LIFESTYLE CHANGES FOR BETTER HEALTH OVER 50
We've heard Benjamin Franklin's quote, "By failing to plan, you are preparing to fail." It is similar to Winston Churchill's statement: "He who fails to plan is planning to fail."
Quite honestly, we can have a food plan written out for us, but diets fail because a food plan has nothing to do with making lifestyle changes. My plan doesn't have as much to do with food as it does with creating new habits and disciplines that I hope will become second nature. It's about changing mindsets.
WHAT MAKES THESE HEALTHY HABITS SPECIFIC TO WOMEN OVER 50?
The lifestyle changes I'm including would be healthful for anyone of any age. But if you're over 50 and your hormones are out of balance, it's better to take a more gentle approach to weight loss and health changes. Restrictive diets, hard-core workouts, and crazy health trends can quickly sabotage us and cause more hormone and adrenal issues.
A BIG PLATE OF PLANS CONSUMED ONE BITE AT A TIME
You'll notice this list is quite long, but I'll make these changes over time and without a perfectionistic mindset. Lasting change doesn't come with an all-or-nothing attitude because we will quit altogether when we don't meet the standard.
At the top of my list is to be gentle with myself and pray that as I make an effort, God will renew my mind and make these changes second nature.
THEN I WILL…
Let God guide my plan by meditating on His word and listening for his goals and plans for me. I'll do the Losing Weight God's Way 21-day devotional (as often as I need it).
Give myself grace and time for each lifestyle change—one step at a time.
Eliminate soda. (This is the hardest thing for me because this is my coffee.)
Eat mainly whole foods cooked at home.
Prioritize protein at each meal and snack.
Honor my hunger and eat intuitively.
Prioritize water and endeavor to drink a minimum of three of the 40oz Stanley tumblers of water each day.
Add some movement or weights five days a week (even if it's just 5 minutes.)
Prioritize sleep by creating a better evening/sleep routine and eliminating screens one hour before bed.
Stop eating after 7 pm.
Follow the Glucose Goddess Glucose Hacks to help correct my insulin resistance.
WHAT ARE THE GLUCOSE GODDESS GLUCOSE HACKS?
The glucose hacks I mention above I've learned from The Glucose Goddess, Jessie Inchauspé, on Instagram. She has just released a book, The Glucose Revolution, but most of this information is accessible on her Instagram account for free. Following these practices can help reduce or eliminate spikes in our glucose.
I'm not diabetic…yet, but with my family history of diabetes, it's my priority to reduce my fasting glucose and A1C. So this science intrigues me because I firmly believe that we can heal ourselves with food!
Check her out, but here are two of her infographics you may be interested in saving: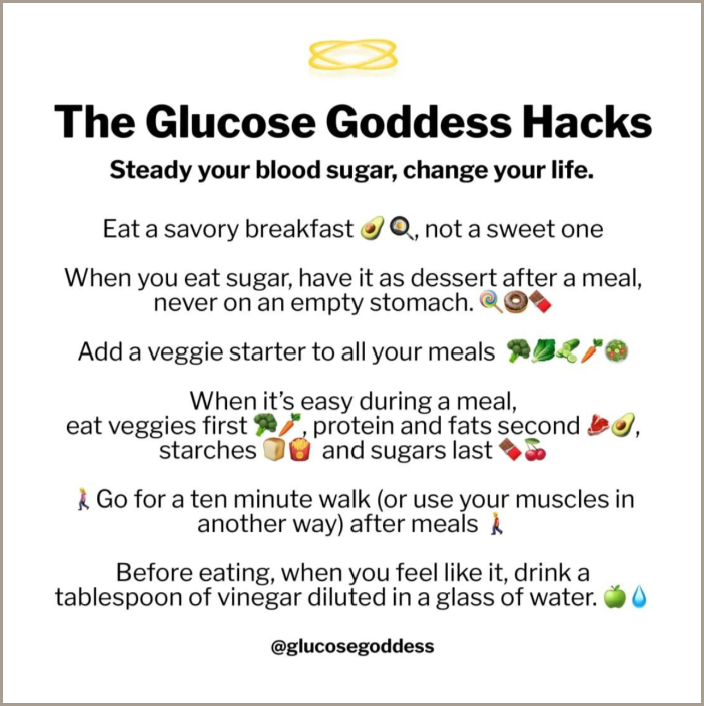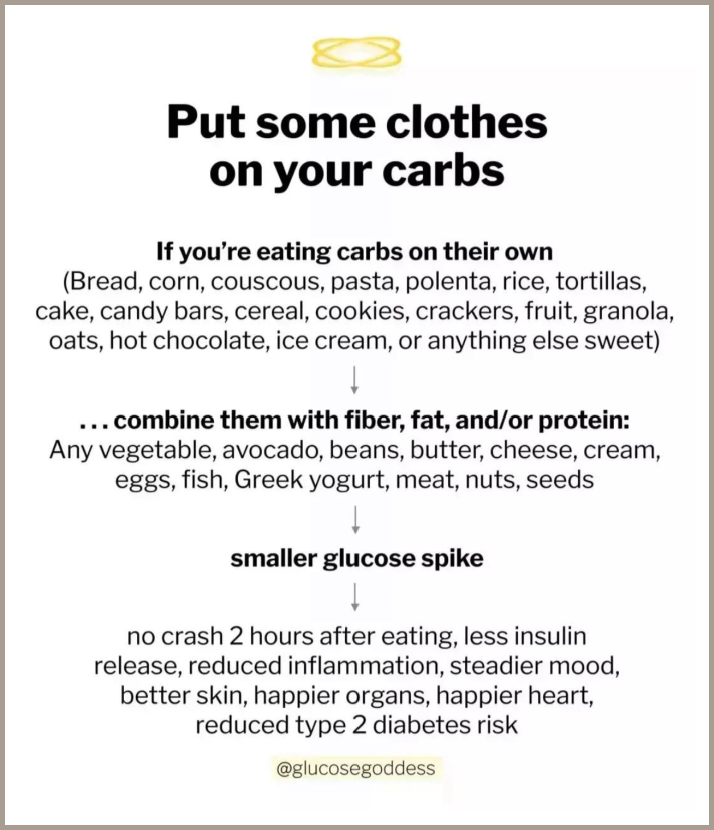 THE COST OF NOT MAKING LIFESTYLE CHANGES FOR MY HEALTH
One of the exercises on day four of the 21-day LWGW devotional was to complete the sentence, "The cost if I don't release the weight is _________________________________." seven times.
And you know what? It hit home!
What happens if I don't start making these lifestyle changes?
Is my mobility going to get worse and worse?
Am I going to suffer the embarrassment of being the obese woman on the grocery store motorized scooter for reasons I could have avoided had I made my health a priority?
Will I be alive to see my grandkids raised?
How much larger will I get, and what size clothes will I have to wear?
Will my toes be removed, like my relatives, because I'll develop uncontrolled diabetes?
If I have to be hospitalized, how many people will it take to move me from bed to bed?
Will I have a heart attack?
Can I do what God calls me to do if I don't take care of myself?
HOPEFULLY HOPEFUL
Friends, what are your costs if you don't make health changes? Are you like me and feel doubtful you can lose much weight or any at all?
Being positive in this area is a struggle for me, but I believe that with God's help and if lifestyle changes, not food elimination, are our primary goal, we can make great strides in our health and weight.
Let me know your thoughts. What are your goals or strongholds as you take steps to achieve better health this new year?