4 Tips for Ordering Clothes Online, Domestically or Internationally
+ A Beautiful Blouse from a European Online Retailer
Online Shopping can bring the world right to our door and cultivate a relationship with the UPS man that borders on inappropriate. I kid! Although you may end up doing his wife's nails, his moms nails and know about every school program their children are in. 😉
It's a convenience our parents didn't have yet it isn't without pitfalls. I'm going to share with you How to Avoid Online Shopping Mistakes that, I'm afraid to say, I've made more than once. If experience is the best teacher, I should have a doctorate in online shopping by now.
I live in a small town in the Midwest. The closest Nordstrom is a couple of hours away, and the nearest Anthropologie is about an hour and 45 minutes north of here. We aren't at a total loss of retailers. But if we want to take it up a notch and have a greater selection both in style and quality, we have to travel. Had international online shopping not been available to me, I would never have found this gorgeous blouse from UK retailer, River Island.
I have made costly mistakes that I cringe to think about. I've been stuck with poor quality merchandise. Items arrive at my door that has been ordered in a 3X (not because that's my size, but because that's my size according to their charts) only to find out that it wouldn't fit a child! (You know the ones.) And then there are the dreaded orders that can't be returned. It's sickening to think of the money we've all lost.
But if we arm ourselves with little personal information and organization and pay attention to the fine print, online shopping can be an excellent way to open up fashion possibilities to us no matter where we live. So let's get started.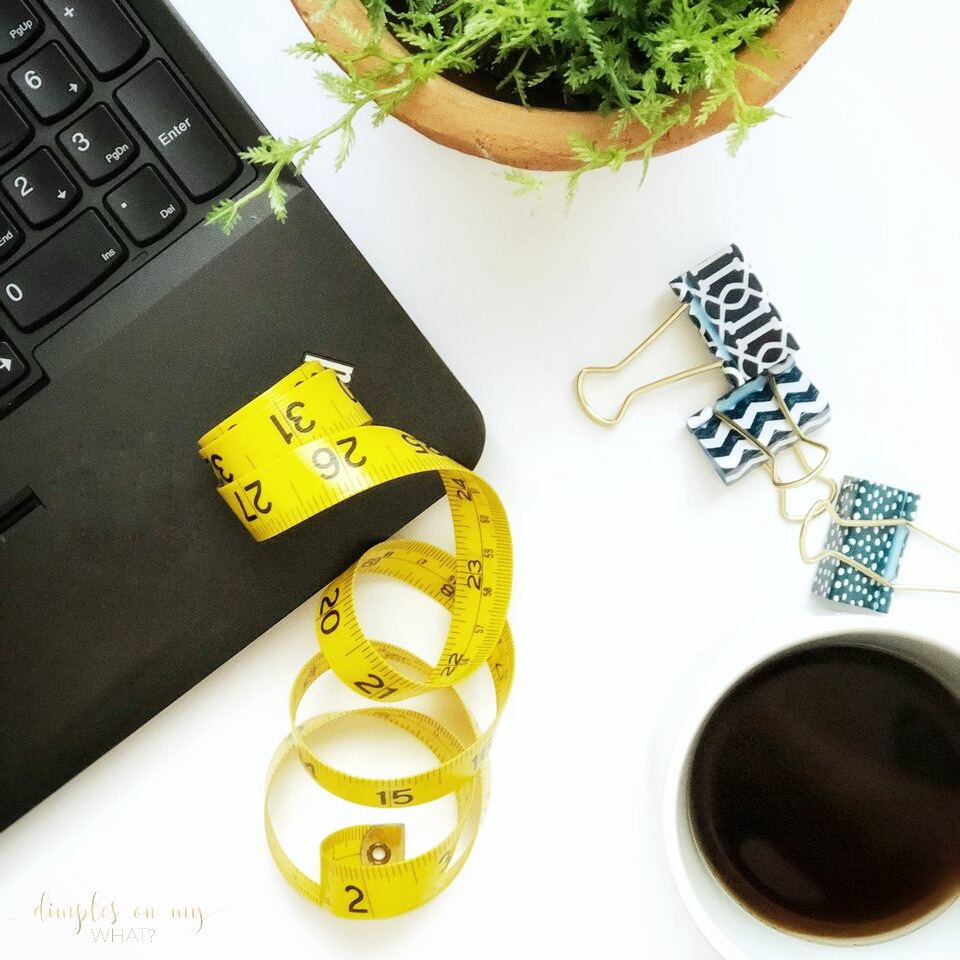 ---
Checklist for Avoiding Online Shopping Mistakes
Know your body measurements
Seeing your measurement on paper might sting a little, but it's essential to know your current measurements when ordering online. Write them down somewhere or in a Note on your phone, so you don't have to remeasure every time. Plus, if you're like me, you could measure yourself beforehand and forget it once you start looking at all the other numbers on the size charts. Menopause mind…ugh!
When you're ordering from another country, know these measurements in both inches and centimeters. I get nightmares of 6th-grade math just thinking about the metric system. Doing the conversions ahead of time will help.
And I just thought of this while writing this post; save both versions of our measurements in that one location. This will keep us from having to do the conversions while you're looking at the size chart. I'll usually have an "inches to centimeters" conversion chart open in another window on my computer which can get confusing.
Consult Size Charts
Determine if the measurements are for circumference or are measurements taken straight across a flat garment. If the juxtaposition of the measure is not indicated in the "Sizing" or "Size Chart" section of the website, you can email the company to find out.
When matching your body measurements up with the size chart, you will often find your best fit if you use your largest measurement. I know. It stinks. But keep in mind that alterations can easily be made in areas that are too big. Any more, there are few if any garments that we will purchase which can be "let out."
International Size Charts
An important thing to note on an international size chart is if they have already converted their sizes to US sizes or vice versa. If they've done the work for you, it's best to visually block out the European number and order the size that correlates and as indicated by your measurements, to your country of origin.
This is what messed me up with Rivers Island. I was overcomplicating the sizes by trying to factor in the fact the European sizes are smaller than US sizes. Add in the metric conversion confusion, and I have clothing that is a bit too big for me. 😉
Reviews
READ CUSTOMER REVIEWS. Peruse more than one. I cannot stress this enough! Reviews are one of the best indicators of how the sizing runs on a particular piece.
You will want to specifically look for reviews that include the reviewer's measurements or what size they normally wear. Also, take note of whether or not the item runs large or small.
Return Policy
Check the return policy. If the vendor you order from has a brick and mortar store, you can return merchandise there, at no cost to you unless it is stated otherwise at the time of purchase or on the receipt. Better yet, these days lots of online retailers offer free online returns! Nordstrom, Zappos, and Amazon prime just to name a few.
The next best return scenario is a prepaid return label with which the return shipping cost will be deducted from your refund. This cost is usually much less than it would cost us to buy postage for the package. I think it's likely even cheaper than a shopping trip to return it to the store when I factor in gas, lunch and all the other stuff I would buy while I was returning that ONE THING. 😉
Live, Shop and Learn
Sometimes we will still get the sizing wrong and we will either have to pay the price or make do with what we are stuck with.
It was a recent international online shopping experience that became the catalyst for this post. I didn't follow several of these tips and purchased this beautiful blouse, and another gorgeous dress (which I will show you very soon) and they were both too big.
The US to UK conversions had already done, duh and I hadn't paid close enough attention to those. And, I misunderstood (aka. Didn't thoroughly read) the return policy and the return shipping was "on me," even if I wanted to exchange it. When the post office said it would cost $25 to post it back to the UK, (gulp) I decided to get it altered instead.
Although it's big through the bust, I could make the blouse work for me. However, I had the dress altered for a whopping $12. It's still a bit big, but every time I wear it, it will remind me to follow my advice and just be a bit more organized and mindful before I click that "Place Your Order" button.
Do you have any online ordering tips or maybe a horror story that we could all learn from? Or can you think of any other retailers that offer free returns?
Tell me I'm not the only one!
Paula
---
Shop this look and more….

---