+ JORD Wood Watches Giveaway
Full confession
I have been a hot, anxious mess lately. Hot as in sweaty, yes. But also hot as in crazy, chaotic and out of control. A lot of it has to do with my hormones, which are on the mend with a new bio-identical hormone prescription. But more than that. It's about life. It's about discipline. It's time management. There is just not enough time! I need to de-stress.
Life Gets Crazy Sometimes
Around here, we are in a season of ongoing house renovations even after our big remodel was finished. We are really trying to get our basement finished so that we can clear out all the stuff we have piled into the garage from the basement of our previous home before winter arrives. Mama would like to park in the garage come winter.
See this post for before photos. And you can follow along with the completion on My Cedar Palace IG account.
The extra physical hours of work are a factor. But if you've been around construction at all, you know how dirty that can be. So there's really no keeping up with house cleaning. And then there are just regular household chores that are never-ending. Making time to be part of our grand baby's lives. Helping out with charity events. Nurturing friend relationships and family time. And trying to make a go of this blogging venture. My heart rate is up just typing this.
I'm not one to thrive under pressure. I hate "rising to the occasion". And deadlines stress me out. All this has me thinking about how I can slow things down to a pace I'm comfortable with and gain some peace of mind. It's time to unplug and recharge.
Here are a few disciplines I'm putting into action to stop the madness and help me de-stress.
Time Management
Start the day the old fashioned way
I know we just woke up from sleep, but create a bit of quiet time to meditate, pray or have a devotion first thing in the morning. I usually brush my teeth first… it's just my thing. 😉 Oh, and then make my bed. 2 things already accomplished!
I'm trying to be more mindful to have a time that I leave the phone by my bedside and create a morning routine without However, since a lot of my devotion and Bible apps are on my phone, this means I may have to go old school, book in hand, if I don't have the willpower to not drift into a social app during this time. (Because if I'm being honest, I probably don't have the discipline to let it go yet.) This doesn't have to be lengthy … just a few minutes "face up" and not overstimulated by technology. Maybe something like this.
I'm also trying to eat my breakfast without distraction. That's a hard one because my whole grain waffle with peanut butter and banana (and chocolate chips) go so much better with a little Last Man Standing rerun action on the tube.
Make a schedule
Schedule everything! It may seem like a following a schedule would add more stress. Afterall, it's a time budget. And we all know the "B" word sounds stressful. It can be a loose schedule, but it brings an order to my day. If you're a blogger or have a job where social media is necessary, even schedule when and how much time you will devote to that. Schedule in as much as you possibly can. No, you don't have to add events, but even schedule your downtime. It's sad, but if I don't do this, I will either take too many "breaks" or not enough.
I'm looking at this Day Designer from BlueSky for 2018.


Write Lists
A list is a bit different from a schedule. Lists go into the schedule. Lists help me to be more organized and not forget the things I need to do. They go hand in hand with the schedule.
Engage in Something You Love to Do
All work and no play make Paula a little depressed. When I realize that I'm overwhelmed and nearly depressed, that's when I know I haven't been scheduling anything pleasureable and fulfilling. Just last week I was so overwhelmed with all that I had on my plate that I was nearly in tears and pretty close to a screaming fit (and in this dirty house by myself). Please tell me I'm not the only one. So I decided I needed to get out of the house. It was as simple as picking up lunch for my son's family and sitting down with them and the grand littles for a few minutes. Ahh…. Peace.
Maybe you're a reader or you like to create. Maybe you're social and want to have lunch with a friend. Maybe it's a nap. Do it! You're worth it!
Set a timer
We can easily get stuck on one thing. I have found timing any activity whether necessary or pleasurable helps me stay in more control. It's literally "time management".
Step away from that smart phone
I saved the hardest for last. We spend more time on social media than ever before. It's a good thing, especially for those of us who make a living or would like to 😉 on the internet. But it's a huge time suck! It's reported that on average consumers spend 5 hours a day on a mobile device. source
That's a lot! If we need more hours in our day, I think we can find them. Wouldn't even another hour or two help with getting a few more things checked off the to do list? However, putting our phones and technology away for any length of time is so hard, we may need to baby step our way to less screen time.
Here are a few ideas to help you us start:
Set a timer – Yep! I know it's in the list above, but it might be useful here too. Put your phone away and set a timer on the stove or microwave (yes, they have timers too!) for 5 minutes and build from there.
Have phone free zones – Declare certain areas or rooms off limits to your phone.
Wear a watch – This may seem a little crazy, but I find it has helped me out a lot. I had stopped wearing watches because my phone was my timepiece, at least when I was out and about. It meant I was tethered to my phone at all times.
Once I began wearing my watches again after I had replaced a bunch of dead batteries (it had been a while since I wore one) I wasn't needing to look at my phone so much. I wondered why I had stopped wearing a watch. I could see what time it was by a simple glance at my wrist without having to dig into my purse and get my phone in hand yet again because once it was there, it might be there a while. It was a simple step in using my phone as only a phone, at least for a little while. It's weird, but it felt good. It felt "normal".
So if you're feeling a bit overwhelmed, I hope you have found a couple of ideas to help you slow things down and gain control. I'd love to hear, in the comments below, what YOU do to bring calm to the chaos and quiet your mind.
Keep scrolling to comment and for a chance win a $100 gift certificate toward a JORD Watch.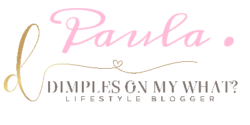 ---
A JORD WOOD WATCH GIVEAWAY
In the spirit of managing your time more beautifully, I've partnered with JORD Wood Watches to give away a $100 gift certificate for one of their gorgeous Wood Watches.
Ever since I first saw one of these beautiful timepieces I have been jonesing for one. All the heart eyes for this Frankie-35 Zebrawood Watch. Honestly, I've never had a more beautiful watch!
Wood, what watch dreams are made of. (Yes JORD, you can use that!) 😉
JORD Wood Watches are 100% natural, hand-finished woods. These conversation starters have a warm look and feel. And they are lightweight enough to keep this sensitive skinned girl happy, happy, happy!
They would make an awesome gift to someone (or just yourself) 😉 Now, that I have mine, The Hubs will be wanting his too. And you can have them engraved!

My engraving of choice was engraved on the beautiful wood box that even has a little storage drawer in the bottom. I chose Psalms 31:15 – "My times are in your hands." It reminds me that ultimately God is in control. But I'll do my best to manage the time He allows me.
To Enter…..
♥ EVERYONE who enters will receive $25 off a JORD Wood Watch at contests end.
♥ The giveaway will close 11/05/2017 at 11:59pm. This is the date that all the deliverables mentioned in the campaign need to be completed. Both the $100 and the $25 codes will expire on 12/31/2017
♥ Watch was kindly gifted by JORD Wood Watches but all opinions are honest and my very own.