+ Ageless Style Link Up
Summer and shorts just seem to go together. And with the Fourth of July being today, talking about a this casual summer fashion staple seems like a great idea.
But you're over 50 AND you're, ahem… "fluffy" and you want to wear shorts? I'm sure some fashionistas would say, "NO WAY, cover those lumps and bumps!" However, I'm here to tell you that you CAN wear shorts. Follow just a couple of guidelines. Throw caution to the wind. And feel FREE to rock what my mom calls "shorty pants" with style and confidence.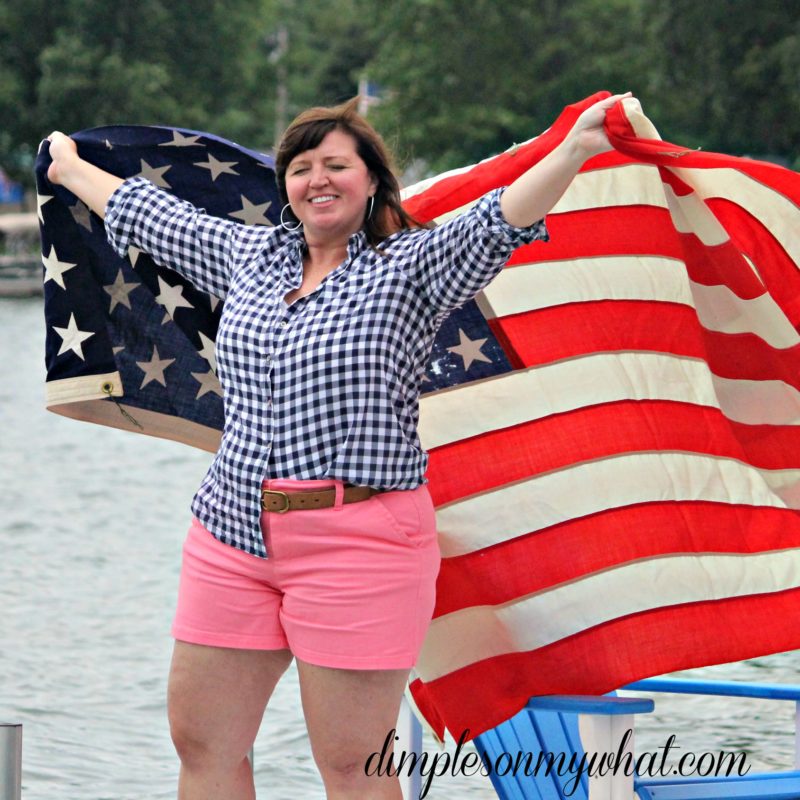 Newsflash: I have cellulite, 4 back cheeks and spider veins on my legs and I still wear shorts. I was probably born with cellulite. In fact, I'm nearly positive of it. Although I'm sure it was much cuter on a toddler's hinny. I'm not a stranger to the cottage cheese looking "dimples" on my rear view. But when I first noticed the texture change on the front of my thighs, I'm not gonna lie – I took to my bed in shame. No, not really. But it STUNG!
Having body confidence is a work in progress.
If cellulite, spider veins, age spots, scars or even varicose veins on those gams is keeping you from wearing shorts but you'd still like to, consider this: We each have our own genetics issues we deal with. Much like our freckles, brown spots and wrinkles on our faces, they are part of us. If it shocks someone else, they must have been living in a magical fairy-tale land with only perfectly drawn animated characters living there.
I'm human. I have cellulite. That's it.
There are many styles of longer skirts and pants that can keep what looks like a walking topographical map concealed in both style and cool comfort. But I'm in that "certain sweaty stage" of life and there are days that I think shorts are called for. Plus, they can be so fun and sporty.
No matter what your age or what your legs looks like, there is a short style and length that you can wear.
The Short List
Calling All Fat Women
I've directed this primarily to women who are not skinny and/or are over 50, however, it is my humble opinion that these fit tips apply to every woman. The young and fit can be much more flattered when they're wearing styles appropriate to their own bodies too.
Follow these guidelines to help you find a short that will fit you well, flatter your body and keep you cool.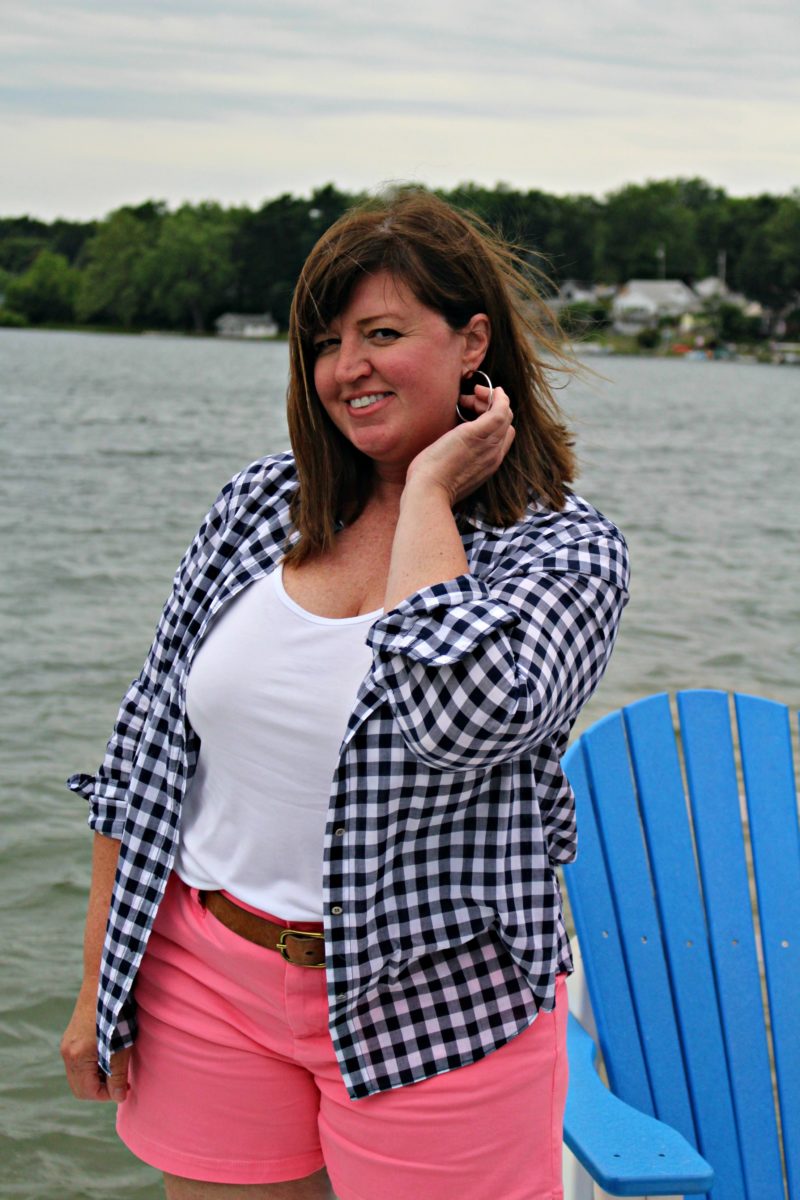 Short Proportions
The key word you want to keep in mind for any clothes, but shorts in particular is:
PROPORTION
Any time we're wearing anything other than full length pants it HAS to hit at the right spot on our leg to keep the look as flattering as possible. How's a girl to know what this length is for her? The easy way is what I call the "eyeball method".
A Short Assessment
Stand in front of your mirror in just your undies. (If you need some good ones, check this out.) Take a look at those legs in total honesty. The length of any bottom garment should hit right where your leg gets to a thinner part, a slim zone. You will probably have a few of these locations on your legs.
When you try on shorts, stand back and see if they land within those slim zones.
Most of us girls have some sort of "swell" at our upper thigh. If you're lucky like me, you have a super ample thigh in every direction. I want my shorts to hit where that curve is completely resolved. For me, that means about a 6"- 7" inseam. Absolutely NO shorter. I will admit though, that after I saw these photos, these particular shorts could be about 2 inches longer and hit at a more slimming length…. but the color is enough for me to break my own rule a little.
A mid length short that has a bit of looseness is my most flattering because it doesn't create a horizontal line across the widest part of my thigh. It's also long enough to cover that part under my "hind cheeks" that I call "my second butt".
Note: It's my opinion that no matter how young or fit, NO ONE looks good in shorts so short they could be considered underwear. You might as well wear your swimsuit bottoms. This goes for your little girls too. Be a model of modesty and self-respect for them.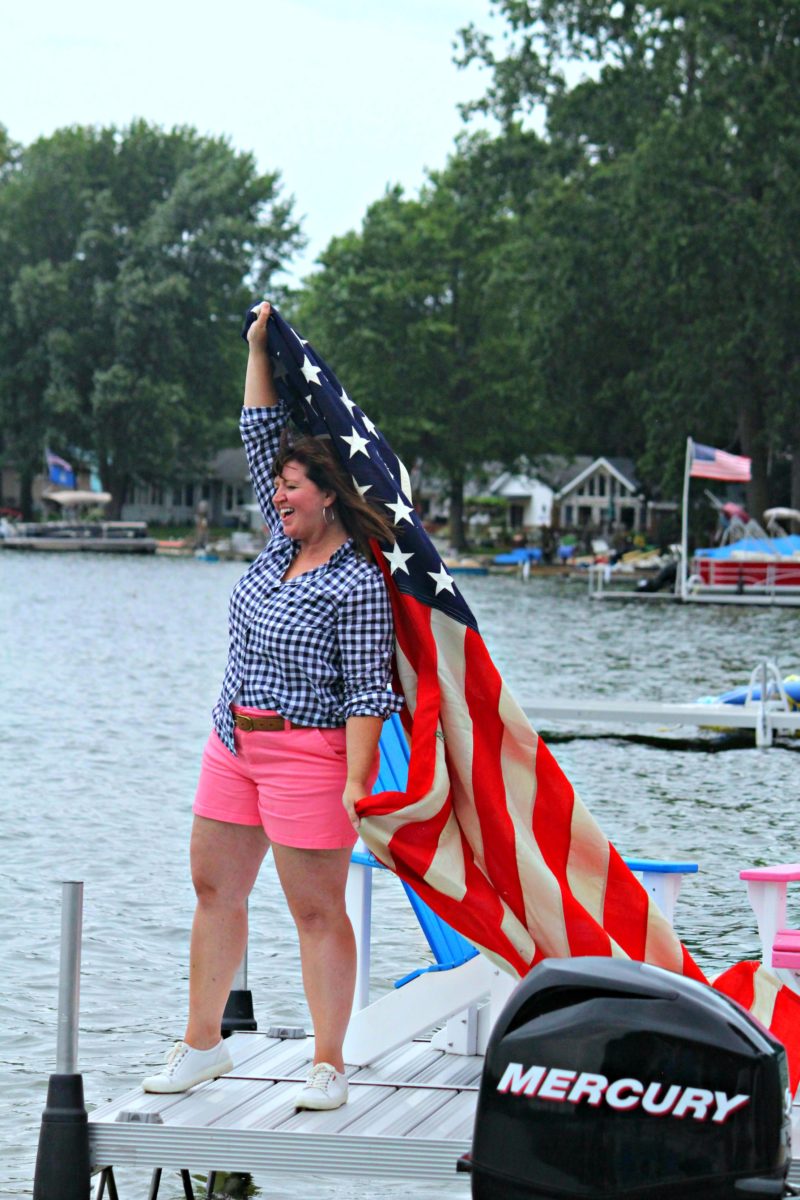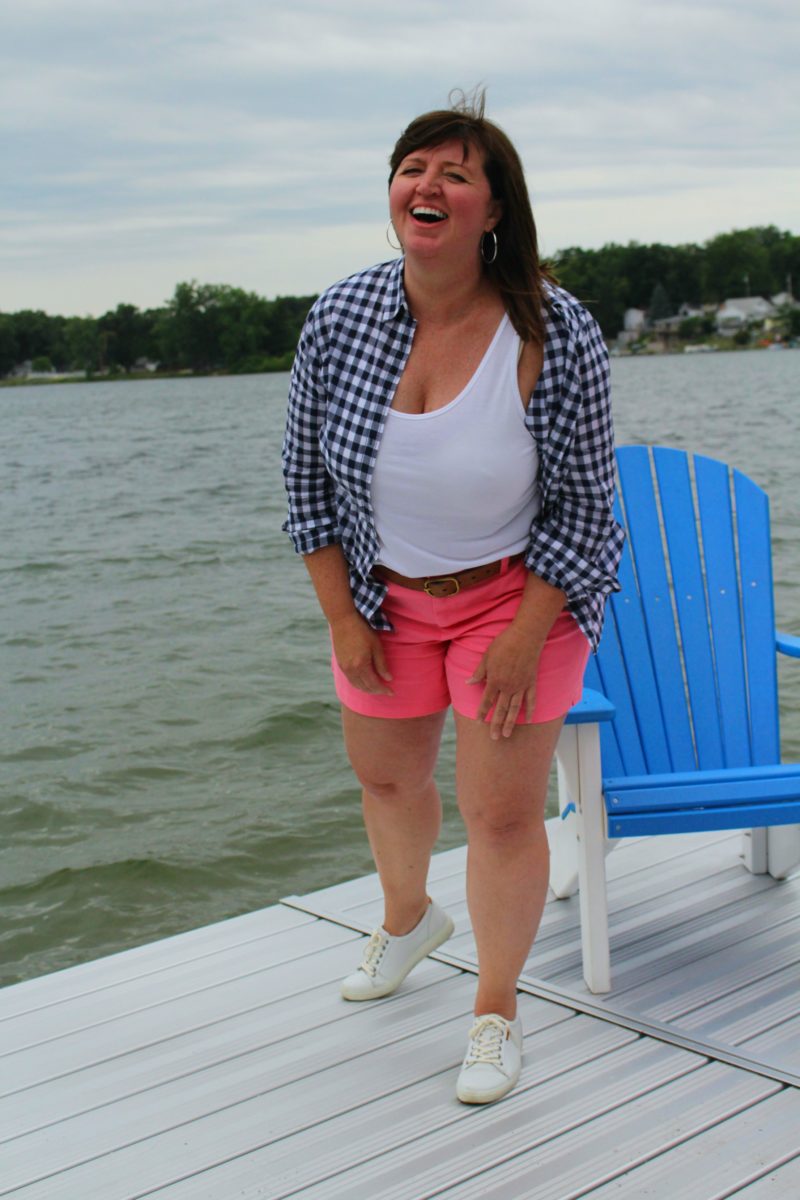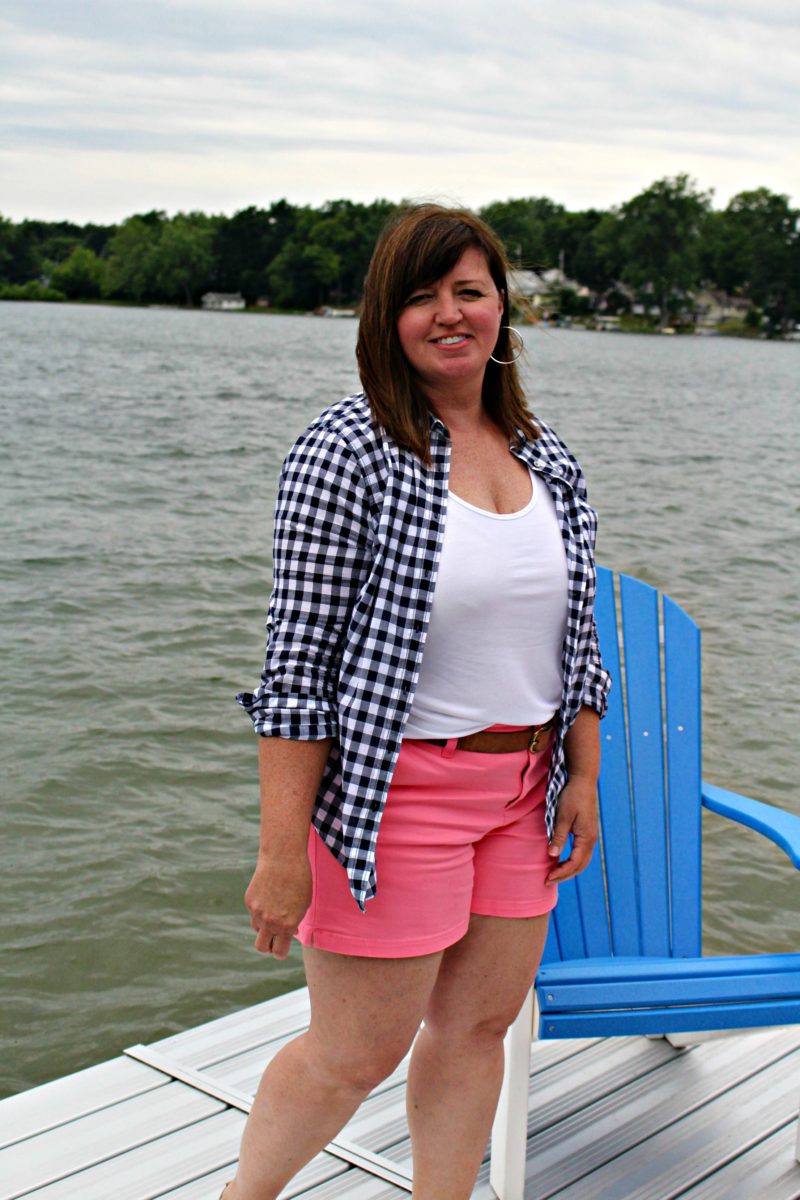 Long Short Division
For a more mathematical method for determining the proper proportions for YOUR body (without having to do the math – you only take some measurements), this website does the work for you. Not only will the twin geniuses at thefashioncode.com give you the best lengths for tops, pants, chokers, necklaces, shorts, skirts, capris and more calculated to your exact body; they will give you style tips for looking 10 lbs. thinner.
Bermuda shorts aren't the best choice for on me. However, if I were to wear them, I would keep them just above my knee and in a style that isn't too tapered. I've tried and they don't work for me.
That brings me to my next fit tip.
Short and Shapely
Shorts that skim the body are the most flattering on everyone. Curvy girls CAN wear form fitting shorts though. A prime example of this can be found here on the blog trendycurvy.com. Kristine's shapely legs have a lovely natural taper and her shorts follow that line.
My legs however, have many in's and out's in their curviness. If I try to wear a form fitting short, it just doesn't work on me. So knowing your cut in shorts is just as important as knowing what length works best for you.
A fluid, flowy pair of shorts is another flattering choice for the curvy girl.
Short Foundation
SHOES – I love to wear a heel or espadrille with shorts. Keep it on the chunky side though. Pumps are too….. Yeah, just NO!
Sandals and sneakers are also a good idea and give a laid back, summery vibe. Don't wear anything too delicate looking if you're on the curvy side. Remember, balance and proportion apply here too.
So there's the long and short of it. Oh yes I did! 😉 If you don't feel comfortable in shorts, don't have to wear them. However, if you'd like to try them, repeat after me:
"I'm not too fat. I'm not too old. I'm not too imperfect."
So go "fourth" (get it?) and wear those shorts with freedom! (get it again?)
I just crack myself up!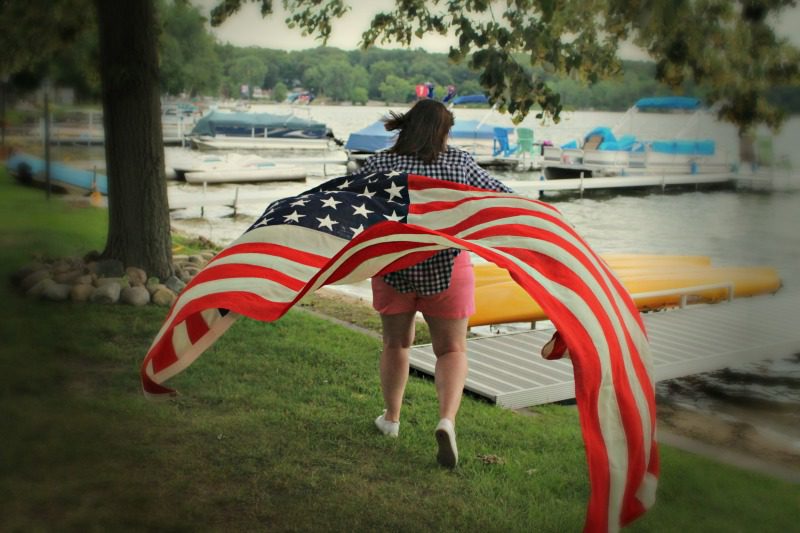 Scroll on down and see how the rest of my friends of the Ageless Style Link-up Party interpreted our "Short" theme this month. And link up your own fashion post while you're at it.
Happy 4th,
Paula
Shop this post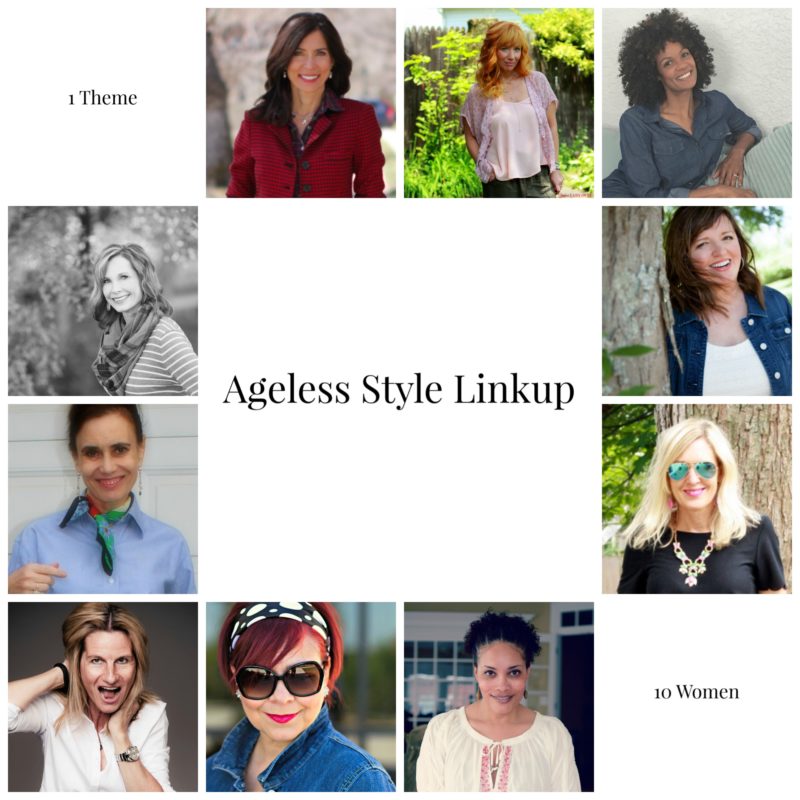 LINK UP GUIDELINES
Have fun and make some new friends! Please visit at least 2 other links.
Please link to your actual post and not your blog's homepage.
Please link back to the Ageless Style Link Up in your linked post.
Feel free to use #AgelessStyleBloggers in all of your social media posts
Please follow each of your hosts on at least one social media channel via the links below.
Ana ~ Mrs. American Made blog, bloglovin, instagram, pinterest, twitter, facebook
Daenel ~ Living outside the stacks blog, instagram, pinterest, twitter
Debbie ~ Fashion Fairy Dust bloglovin, instagram, pinterest, facebook, twitter
Diane ~ Fashion on the 4th floor blog, twitter, facebook, instagram, bloglovin
Jennie ~ A Pocketful of Polka Dots blog, instagram, twitter, bloglovin
Jill ~ Doused in Pink blog, pinterest, facebook, instagram, twitter, bloglovin
Nicole ~ High Latitude Style blog, pinterest, twitter,facebook, google, instagram
Paula ~ Dimples on my What blog, facebook, Pinterest, Instagram, twitter
Shelly ~ The Queen in Between blog, instagram, bloglovin, Pinterest, facebook
Yvonne ~ Funky Forty blog, twitter, facebook.com, bloglovin, instagram, pinterest
!– start InLinkz script –>