The Underwear Chronicles / Cotton Stretch Underwear for the Curvy Among Us
Comfortable, everyday cotton underwear should be a pretty easy to find, right? Not if you're a curvy woman. Or a woman who has soft flesh. But I think I've found a pair or two that will make most women happy. Even the curvalicious among us.
Hi, I'm Paula and I have an underwear obsession. I'm not just being funny or weird. Well, I am kind of weird about it. After the birth of my first son, I questioned the nurses endlessly, "When can I get my underwear back?" As soon as I felt that familiar maternity underwear all the way up to my rib cage, all was right in my world again.
Underwear Agony
I always seem to find the "perfect underwear" just as that style is being discontinued. Ugh! I then stock pile them for wear well beyond their life expectancy. I'm serious! I was once down to my last pair of favorite cotton stretch hipsters because my favored style were no longer available in anything but a granny-panty style. It was a hot day and I wasn't feeling great and just NEEDED the comfort of my favorite cozy panties. (I know this obsession may be a sickness in itself.) I was wearing a skirt but was concerned that if my skirt blew up, a total stranger might be privy to my personal grooming choices. So I strategically used panty liners to cover the time-worn air holes in my precious, if not horrendous under things.
Wish Requirement List
It's not just ANY underwear that I'm on a never ending search for either. It's that perfect illusive pair of cotton stretch underwear .
Above a size 9
Not to high!
Not to low!
Not too tight!
Not too loose!
Doesn't dig in and create John Wayne sized saddle bags or a muffin top where I don't already have one!
Lingerie Makers, Listen Up!
If you're a size 9 or above (or should be) in underwear and have searched for underwear you know that our choices are basically in 2 categories. The sexy lingerie style. Or we have the choice of those underwear that look like they came out of our grandma's undie drawer.
Why, oh why do lingerie makers think that larger, curvy women don't want the same varied and basic choices in underpinnings as the less endowed? We want comfortable, stylish and modern choices in our intimate apparel!
We don't all want to wear sex kitten styles every day of our lives.
As the animated Jessica Rabbit says in Who Framed Roger Rabbit?, "I'm not bad. I'm just drawn that way."
We may be drawn all delicious and seductive with our curves-a-plenty, but I for one like to keep the dimpled darlings swaddled in soft comfort.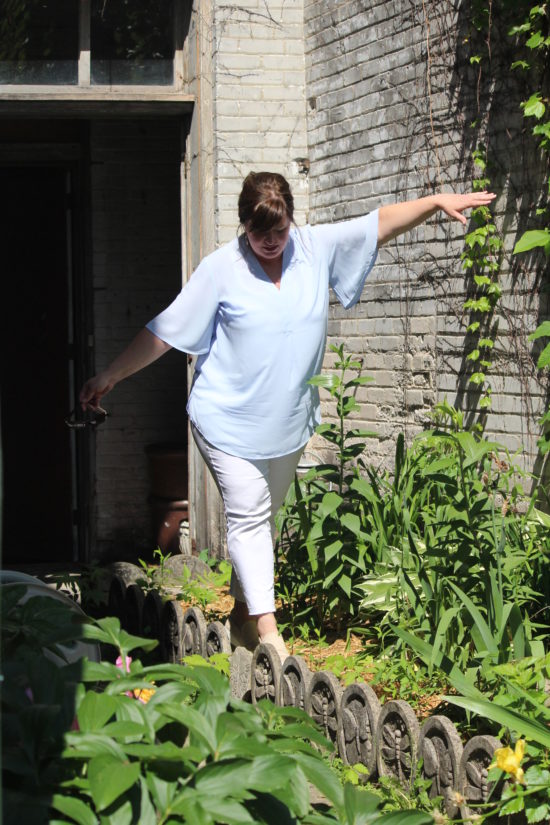 The Fabric of Our Lives
Why cotton stretch underwear? I love cotton! It's the fabric of our lives you know? Cotton alone will stretch out and bunch up under your clothes though. Adding a bit of spandex or whatever they add to cotton to make it spring back into shape is genius.
And let's just talk about the hygienics of cotton. Raise your hand if at any point in your OB/GYN visits your doctor has asked you if you wear cotton underwear. I'm raising MY hand! Without getting too graphic and using the term "crotch rot", (oops, did I just say that?) let me just mention that cotton is ever so breathable and keeps things kosher down there. Even (or especially) us curvy girls like to keep things less, shall we say, steamy in our neither region. Point blank: I want to keep the stink out!
I don't need my bloomers to conceal my feminine "moguls". They make shapers and smoothers for that. However, I am looking for everyday underwear that don't use their elastic to excavate extra craters into my soft curves. I like underwear that lays smooth under my clothes and not create dents so deep it looks like I might be hiding John Wayne's saddle bags under my pants. A well designed pair of underwear should stay put, but not create a muffin top that doesn't already exist.
I have experimented with enough cotton stretch underwear to have found a couple of nice choices for the soft hipped chicks out there. I might mention though, that the search is ongoing. Lingerie makers are continually "phasing out" styles and adding new ones. WHY? I don't know!
The "IT" Undies
These Natori Women's Plus Girl Briefs are awesome! They are like wearing nothing at all and come in at a decent price point for women's underwear, which can be absolutely ridiculous. They have a high enough rise that I'm not pulling them out from under the belly roll over my hysterectomy scar every time I stand up. They are 94% cotton, making them meet all my requirements. They are like gossamer angle wings that won't dent the soft bits. And they don't ride up. I wear an XXL but could probably wear the XL as well.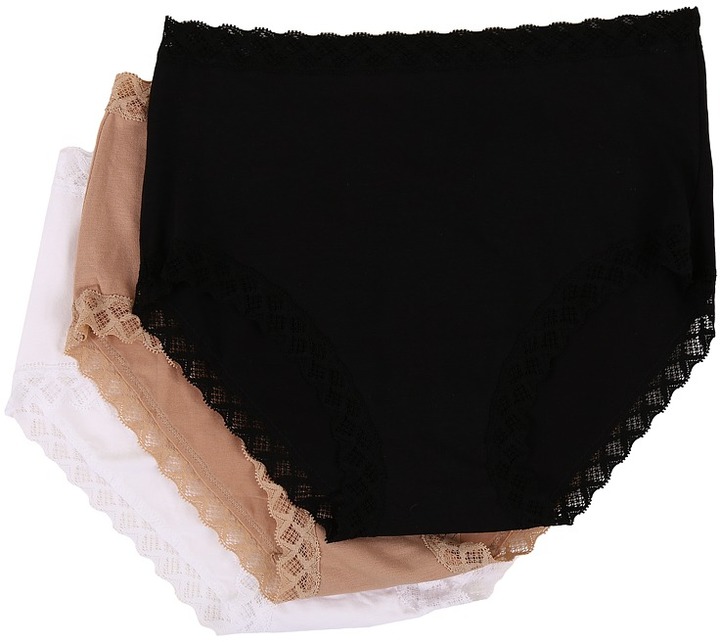 True to my luck, I'm concerned they may be being discontinued. NOOOOOOOOOO!!!!!!!!!!!! In that one in a million chance that the powers that be at Natori would read this; "PLEASE, I BEG OF YOU for the love of all things un-stinky, DON"T DO IT!"
Another good option, although a bit more expensive are these Hanky Panky's Plus Size Organic Cotton Signature Lace French Brief. I buy these in a 2X so they won't create lines. They may bunch up a little more. But I'd rather have a couple of wrinkles and keep things smooth elsewhere.
What Are Your Favorites
Each body is unique and we all like what we like. So don't give up on your search. You can find less expensive underwear out there.
Since I first published this post I have found these high-rise cotton panties on Amazon and they are very comfortable, very affordable, but the fabric is quite thick. They are a great choice for cooler temperatures though.
Here's to successful underwear shopping and a panty drawer full of lovely, comfy undies. And a hope to only use panty liners where they were intended. 😉
Your Underwear Obsessed Friend,
Paula
Shop this post