Making Fictional Fashion Work in Reality
It's once again time for another month of our Ageless Style Link Up. When a bundle of bloggers over the age of 40 set out to prove that style can be ageless. Our own stylish librarian Daenel, of Living Outside the Stacks has given us the challenge this month to come up with a style influenced by a fictional character. In other words, what characters closet, from print or film would we like to raid!
If you're as intrigued as I am to see how my co-hosts interpreted this Literary Themed Ageless Style Link Up, keep reading and check out their posts. Also, meet this month's co-host, Patti from Not Dead Yet Style (don't you just love that name?). She's written an article on this exact subject if you fancy another read.
The Cat's Out of the Bag
This was a tough theme for me. I drew a complete blank! Some of my favorite movies or books are period pieces. Hello, Sense and Sensibility. Although I now have a natural bustle, I wasn't about to stuff myself into a corset.
So I decided to think about it in reverse. Instead of picking a character whose style I wanted to copy, I decided to look at what I already owned and see if I saw a theme jump out at me. And low and behold, Cat Woman purred right out of my closet.
Bonus: I shopped my closet for this entire outfit!
Of course I don't carry a whip…. Or do I? 😉 I don't own a pair of leather pants. And even when I was at the peak of physical shape, I looked nothing like the comic book depiction of Cat Woman. I'll also never compare with the many actresses who have portrayed her on the screen, big or small, over the years.
However, I imagine that to climb around like a feline would require stretch in EVERYTHING a Cat Woman would wear. So that's me! Black leggings. Me again! Black boots or booties… Okay, am I really Cat Woman and don't know it! 😉 I also love the idea of creating a longer, leaner silhouette wearing an all-black, body conscious ensemble.
A Cat In a Cardigan
If by Cat Woman, it meant that it should look like you're carrying a sack full of active kittens in the back of your pants, then I would be your girl. But I'm a Cat Woman who likes her treats and is working through hormonal weight gain, so I added the long cardigan. If I had a long, black cardigan I would have worn that. But I always love the combination of black and tan so tan cardigan it is!

Below the Belt or Belly
You may think that a low slung belt would not be flattering on a larger frame. In actuality, it can be flattering. Especially if you have a thickening waistline. I don't know about you, but my small waist has been replaced and what remains in my abdominal region looks like a smashed donut. I'm not kidding! I took a photo recently of what I thought would be a slimming outfit and what I saw was enough to send me into a yearlong fast. Ugh! But then again – cookies! I'm actually hoping that I have a hernia above my naval and not just a hard, crescent shaped fat pooch!
Back to that belt. I once heard a stylist give advice about the rise (waist height) of pants for women with large abdomens. She said to think about a beach ball. Would the ball look bigger if you covered the entire area or to cut it in half. In this case, instead of bringing the belt to my waist and having my stomach protrude out under it, I'm visually cutting it in half. And since I'm wearing the long sweater, I'm also visually decreasing the width of what's inside.
Kicking it in Comfort
You know I love me some comfortable style. It's a recurring theme on this blog whether we're talking underwear or jeans. I won't ever may not be climbing any buildings or doing any high kicks, but I'll sure feel like I could kick some butt in style and comfort.
If you had the chance to raid any fictional characters closet, whose would it be? Please don't say Angela Lansbury in Murder She Wrote or Elaine Benis, their ships have sailed. Although, I would definitely be okay with black and white saddle shoes like Elaine wore in the Can't Spare a Square episode of Seinfeld. And I'm not certain the Kardashians count; although they look fictional. 😉
How would you make your heroines style work for you?
Be comfortable. Be cute. And just this once, be a little catty… I know I will. 😉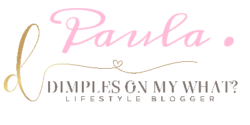 ---
Shop This Look

This post contains affiliate links that may result in dimples on my WHAT? earning a commission if you purchase through those links at no cost to you.
---
The Link Up
Don't forget to check out some the other Ageless Style cuties. It's always a great way to find great style inspiration. And if you're a blogger, link up your own FASHION post.
This Party Has a Few Guidelines:
Have fun and make some new friends! Please visit at least 2 other links.
Please link to your actual post and not your blog's homepage.
Please link back to the Ageless Style Link Up in your linked post.
Feel free to use #AgelessStyleBloggers in all of your social media posts
Please follow each of your hosts on at least one social media channel via the links below.
Cathy ~ Cathy V Style blog, instagram, facebook, pinterest, twitter
Daenel ~ Living outside the stacks blog, instagram, pinterest, twitter
Debbie ~ Fashion Fairy Dust bloglovin, blog, instagram, pinterest, facebook, twitter
Jennie ~ A Pocketful of Polka Dots blog, instagram, facebook, twitter, bloglovin
Jodie ~ Jodie's Touch of Style blog, facebook, instagram, pinterest, bloglovin, twitter
Kellyann ~ This Blonde's Shopping Bag blog, instagram, bloglovin, twitter
Lisa ~ Classic Style by Lisa blog, facebook, instagram,
Paula ~ Dimples on my What blog, facebook, pinterest, instagram, twitter
Shelly ~ The Queen in Between blog, instagram, bloglovin, pinterest, facebook
---
Meet Our Guest
---
---
Link your FASHION post here: