+ Ramblings on Hairy Situations
I was a hot mess last week. Blood, sweat and tears – literally. Funny thing is, it all ended up revolving around hair. But, I pulled through and even managed to elevate my everyday style to run errands looking pulled together for a change. And all the while being extremely comfortable.
Some of my story is shallow and vain. Part of it may resonate with you. And of course, you may laugh out loud at a portion of these random ramblings about hair.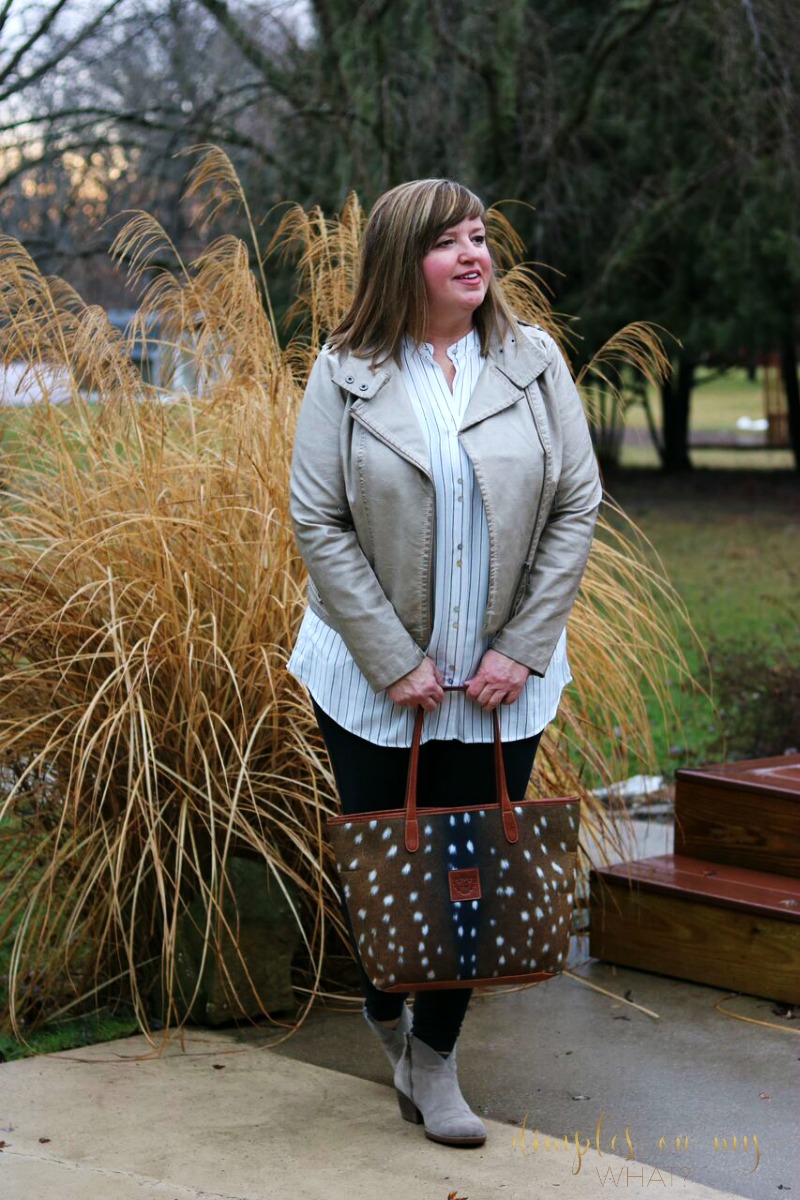 Hairy Situations
I've had two tantrums over my hair in the last week. This is not usual. It's actually really trivial and I feel like a drama queen for even having to mention it. It all started with the bangs. Then escalated with another hair color session to lighten my locks to the point I can grow out my natural gray with less of a demarcation line.
And then, the cherry on top of the cake wasn't actually on the top…. Think further south. So if you'd like to find out what I'm talking about, read on….
Bangs!
Love 'em. Hate 'em. Need 'em. Tolerate 'em. These ALL apply to me. I have a particular way I like my bangs cut. I like an angle. They need to cover my entire forehead, but look like they are "pushed" to the side ever so slightly without really "pushing" them that much. So, that means they need to be noticeably shorter on one side than the other. Okay, I've read that back and can't exactly understand it either. But suffice it to say, I took matters scissors into my own hands. It may have looked easy on YouTube, but it wasn't pretty. TANTRUM 1
Color!
I THINK I'd like to have my natural gray hair grown out. We've begun the process to get it lighter so I can stop coloring it and grow it out. Remember, I do put regular photos of myself on the internet, so I don't want it to be a terrible transition.
However, I really like my hair to look natural. And natural to me for so many years has been a nice shade of brown with the occasional subtle highlight. Not too streaked or striped. That's not natural looking in my eyes.
So as we're lightening, it's beginning to take on a tone that to me, looks like a "non-color". It's not brown, gray, blonde or red. It's also not really that flattering to my complexion. I cried most of the way home from the salon and a little the next day. TANTRUM 2
Note: None of these tantrums occurred in public. I just wanted you to know that. And I've since curled my hair and like the color a bit better than when it's styled straight like it is in these photos. And funny things is, my colorist has a special way with my bangs and fixed my YouTube hacked fringe. (And not "hacked" in the good way.) 😉
Lady-Scaping!
I've had more than my fair share of hair removal "accidents". I'm trying to decide if I want to save some of the worst funniest ones for my book. Or if I should just go ahead and write an entire post on them here. I will tell you now though, that in these photos there's a bandage on my pinkie finger and it's the direct result of my latest personal grooming fiasco.
You've heard the term, "Can't see the forest for the trees."?
Seriously, NEVER try to "trim your lady hedges" with a razor when you can't see the "lady bits" beyond your "mountains majesty" and over the "bloated, fruited plains". Because that great razor you love from Dollar Shave Club, IS sharp enough to take off even that tiny bit of skin, UNDER the part of your fingernail you just shaved off while your hand was holding the flesh of your upper thigh taut for grooming. OUCH! And another grooming lesson learned…. Don't groom blind! Or, try to find a place to live where it's considered sexy to have your "nether-foliage" in your secret garden over grown beyond your panties.
(Leave a comment below if you'd like to read more of my crazy, real-life grooming dramas.)
My Outfit
On any given day, you'll find me in cozy clothes. Even running errands can mean sweaters or sweatshirts with joggers or sweatpants and sneakers. And because it's been freezing around here, I just cover it all up with a coat.
So when the winter takes a tiny reprieve and we have day when it's not snowing (it is in fact, raining in these photos) and you don't need the parka, it's time for even a sloth like me to take casual clothes up a notch. You don't have to give up comfort to look pulled together though and I think this look proves it.
The Leggings
These are some of my most favorite leggings. Athleta's Metro Collection uses the catchphrase, "Give your jeans a day off." These are indeed high-waist leggings, but with a center seam down the front of the leg. They also have front and back pockets, giving them a "less like leggings" look with ALL the comfort. It's also nice that IF your bum shows (a little) it's not as unflattering as it could be with traditional leggings. I've been wearing this same pair for at least 3 years.
The Tunic
The Belmont Tunic from Soft Surroundings is a so cute. There's something about the pinstripe that makes even a flowing tunic look more streamlined. It has a really nice elbow length sleeve too. If you're a middle aged woman or just have a bit of fluff to your form, you'll know how much we appreciate sleeves. And the button detail on the back make it sweet whether you're coming or going.

The Jacket
SERIOUSLY! Don't miss this Sebby Collection jacket. It's faux leather and it has a great hand to it. There's no weird chemical smell, like some "faux" pieces have. AND, it has a stretchy under sleeve and side panel for great comfort. And at $32.50 (currently), it's a must have piece you don't want to miss!!!

The Shoes
I can't tell you how much I love these Born Booties! You can see me wear them multiple times over if you follow me on Instagram or Liketoknow.it They are comfortable all on their own. However, I have feet that require a bit of help in the form of custom orthotics. However, in heeled booties, these are the ones I use. They make a world of difference.
The Bag
This St. Anne Tote, from Barrington Gifts needs an entire post of its own. Suffice it to say it's worth the money to me. I have carried it almost exclusively for nearly a year and half.
The Takeaway
I love to laugh. Even so, there are times for all of us when it's hard to find the funny side of life. But even in a week that I would call "suck-hole" (my term for horrible), I found something about hair to laugh at. Even though it brought bodily harm to me. 😉
It's okay to have a meltdown, to be sad or even mad for a bit. But always try to find something positive or funny in your surroundings. It really does help! Well, that and having plenty of Band-aides on hand.
I love being comfortable. I love that this outfit proves that being comfortable can look pulled together.
I also want you to know, that while this post contains affiliate links, I have purchased everything I'm wearing. It has stood the test of time and comfort. And, I wear these pieces over and over again.
Be Comfortable. Be Cute. Be happy. And for heavens sake, Be CAREFUL!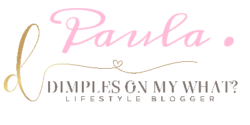 ---
Shop My Look

---
This post contain affiliate links that will result in dimples on my What? making a commission should you purchase through these links, at not cost to you.