Here Comes Peter Cottontail
Easter is just around the corner. Easter brings to mind dying eggs, the old hymn – He Lives, pretty pastel Easter dresses and of course, hollow chocolate bunnies. Yes, I like hollow bunnies. Crisp and cold, straight from the fridge. The Easter bunny better not even think about bringing me a solid bunny.
Dresses Make Me Happy
But I digress. Let's talk about pretty Easter dresses. Honestly, I love pretty dresses. Period. But there's something about a dress in beautiful pastels and a feminine detail that says , "Spring". Be it a bit of lace, a ruffle, flowing fabric or a floral print, the right dress can make me feel extra pretty and take me back to being a little girl hunting for eggs in all my Easter finery. But I draw the line at white shoes. I have some crazy mental block about them being for old ladies or little girls …. But they look good on you! 😉
A pale hued spring dress also whisks me back to kindergarten, sitting with my class in a story circle after snack time. The skirt of my beautiful pale pink dotted-swiss, drop waist dress, that my mom had made spread out around me on the floor in dramatic fashion. And then being too shy to tell the teacher that the kid who just vomited up his 10 rice pudding snacks ("Gregory will eat yours if you don't like it.") spewed on the back of the beautiful dress that had laid on the floor in front of him. Mrs. Dunston was most likely too busy to notice the other casualty in the class, with all the chaos in a class full of Littles when one of them upset the apple cart big time! FYI – A moderate length bus ride home becomes infinite to a 5 year old (or probably anyone) with stinky puke on the back of her dress.
Sorry for all the rabbit trails in this post today. Rabbit trail – Easter Bunny. Get it? 😉
Pastels Made Me Do It
Pretty pastels just happen to be the theme for this month's Ageless Style Linkup. The lovely bloggers in this group have invited me to join their party. If you'd like to catch more pastel fashion inspiration join in by scrolling on down and visiting their blogs. I wonder if they're talking about Easter dresses too? Go find out!
The Skirt
When I saw this pretty Lane Bryant ensemble on a fellow blogger, I knew I had to at least give it a try-on. I know it's not technically a dress. But with the beautiful color and feminine styling I can't help but call it an Easter dress. It's close enough!
This skirt runs really small in the waist. There is a good deal of stretch in the Infinite Stretch™ fabric technology, while still having structure. Nice if you need to hop over horse poop in the street. But the waist itself has less give and so I'm wearing it in a size or two larger than normal. (see notes below for sizing) However, even without Spanx, the fabric and pattern hide most of the uneven terrain concealed beneath. Bonus!
Curvy girls listen up. Do NOT be afraid of a pencil skirt. It can actually be your curves best friend or lover if you will. All the "hugging" going on shouldn't be obscene though. Keep it family friendly by choosing fabrics that have a bit of stretch to them and throw out your aversion to going up in size. Getting the right fit in all your clothes is important to feeling and looking good. It would be better to have a small alteration made than to throw out this style altogether.
The Blouse
The bell sleeve blouse is a beautiful light blue, but I'm on the fence about it. It's a bit large on my shoulders and keeps shifting. This particular bell sleeve is actually called a "kimono sleeve" and is not slimming in the least. It would be much more flattering on someone with a smaller chest or a smaller waist. But talk about feminine! This beautiful blouse has "girly" written all over it!
Links & Sizing
(measurements are mine own, not the garment)
---
Dressing Up – A Soapbox
This may come as a shock for those of you regularly scrolling fashion feeds and only see the "BEST OF" from people who get their kicks and giggles from being coiffed and stylish. But, not everybody is embracing fine fashion. Or even event "appropriate" attire. Gasp!
Have any of you noticed the trend toward casual in every aspect of our lives, including fashion? As a woman who could live in sweats or pajamas, I'm not hating it. Although I must admit that the recent cultural slide into what has been called "The Slobbing of America" makes me a little sad. While I don't want to bring back dressing to the nines for air travel or going to the doctor, I'd like to walk into a church or even a school and see more people putting a better effort toward looking like they give a rip about where they are.
R-E-S-P-E-C-T
Dressing well or "dressing up" as I grew up calling it, isn't about showing off or spending a lot of money. In my mind, it isn't even about making a fashion statement. It's about showing a level of respect that is appropriate for the place or person we are visiting.
We dress according to a code, whether strict or not, at our place of employment. But when someone suggests that we maybe shouldn't wear athletic shorts (true story) to Sunday services, we take the view that it's the religious establishment that's pious and judgmental. We certainly don't want to see that WE might like to show more respect for a place we call The House of God whether we worship in a cathedral or store front.
And what ever happened to the differentiation in school clothes AND play clothes? I might be dating myself, but I remember having both. This wasn't just for the rich and famous either. Even those of us who grew up in a mobile home and were poor enough to go to Head Start (a preschool program for the less fortunate) saved their nicer clothes for school and the worn out items became our play clothes.
I'm not suggesting that we wear stiff uncomfortable clothes, because who wants that? But teaching our children that you can save those midriff baring tops and hoochi shorts for a family cookout is part of instructing them in the lost art of etiquette.
Knowing how to appropriately dress for specific situations is like knowing what fork to use at a fancy restaurant.
Excuse me while I climb down off this soapbox.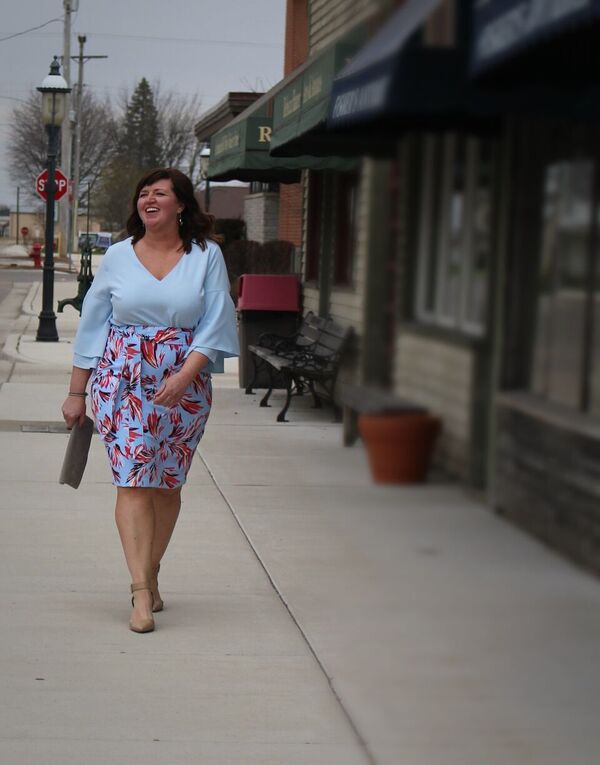 If you're still with me through my rant and you are looking for a pretty spring dress for Easter or some other event, her are some styles to check out. Or you can just nibble on some bunny ears in your sweat pants. That's what I might be doing. 😉

Hoppy Shopping
Paula
---
Keep Scrolling down for more style inspiration from these beauties: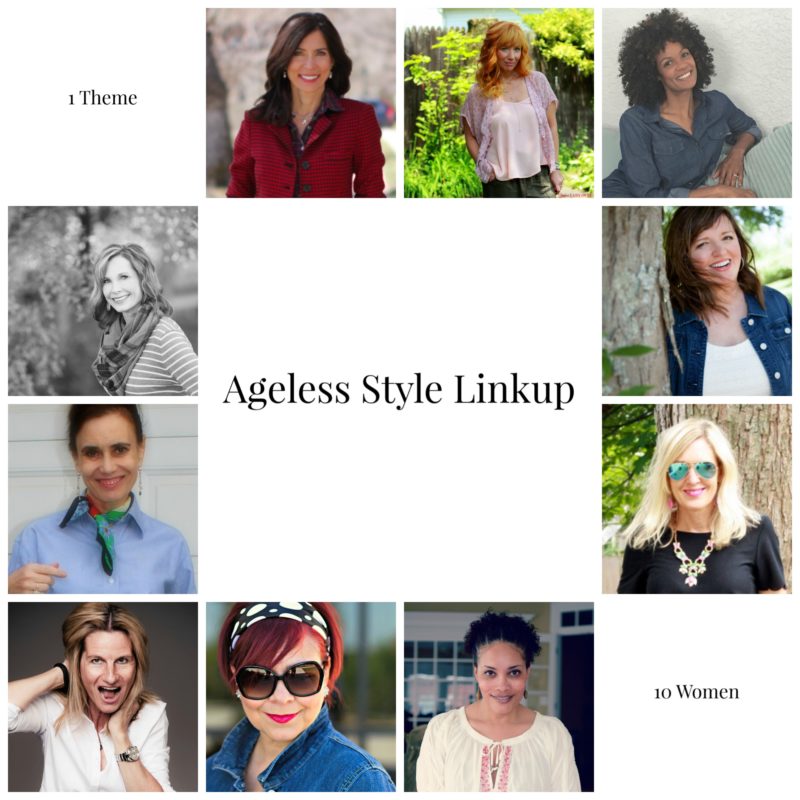 THE LINK UPS
BE SURE TO SCROLL DOWN AND LINK UP WITH MYSELF AND MY LOVELY CO-HOSTS FOR THIS MONTHS AGELESS STYLE LINK UP!!
Ana ~ Mrs. American Made blog, bloglovin, instagram, pinterest, twitter, facebook
Daenel ~ Living outside the stacks blog, instagram, pinterest, twitter
Debbie ~ Fashion Fairy Dust bloglovin, instagram, pinterest, facebook, twitter
Diane ~ Fashion on the 4th floor blog, twitter, facebook, instagram, bloglovin
Jennie ~ A Pocketful of Polka Dots blog, instagram, twitter, bloglovin
Jill ~ Doused in Pink blog, pinterest, facebook, instagram, twitter, bloglovin
Nicole ~ High Latitude Style blog, pinterest, twitter,facebook, google, instagram
Paula ~ Dimples on my What blog, facebook, Pinterest, Instagram, twitter
Shelly ~ The Queen in Between blog, instagram, bloglovin, Pinterest, facebook
Yvonne ~ Funky Forty blog, twitter, facebook.com, bloglovin, instagram, pinterest
This post contains a few affiliate links. I'll get a couple of cents if you click through, but you pay no more for the product. And as always, it's free to look.