I just have to share my love of the Down Puffer Side-Snap Coats from J. Jill. It's the perfect puffer coat for full figures This isn't a sponsored post, it's just true love. I have now bought one (or three) with my own moola. Come find out why I love this coat so much and where "she's" traveled with me.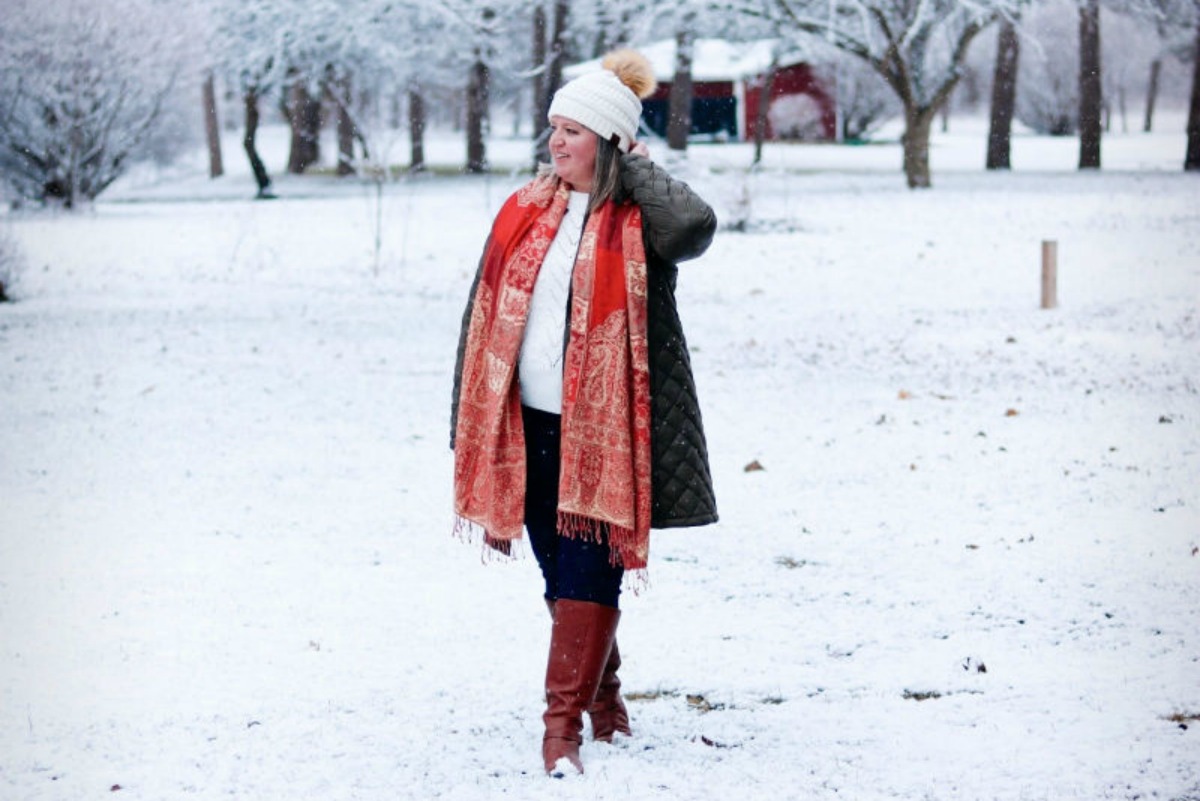 Disclaimer – This post contains affiliate links. I will make a commission if you purchase through one of these links but you won't pay extra for the product.
Baby, It's Cold Outside, FINALLY

Friends it's getting really cold around here. We had disappointing spring-like weather surrounding Christmas but now the temps are dipping again and I'm not really mad about it. Don't tell anyone, but I'm actually looking forward to a little snow. I'd rather have now than in March or April.

there may never be a love that will equal what I felt for Greg Evigan from B.J. and the Bear back in middle school, but suffice it to say, I'm crushing on these down coats
I'm Crushing Hard on this J.Jill Down Jacket

I'm smitten with these super-thin down puffer coats from J. Jill. I mean, there may never be a love that will equal what I felt for Greg Evigan from B.J. and the Bear back in middle school, but suffice it to say, I'm crushing on these down coats.

Practically Perfect Puffer Coat for Full Figures

This puffer coat the perfect layer over sweaters because they don't add bulk which is especially sweet for us full-figured girls. In essence, there's not a ton of "puff". 😉 The car-coat length is great for covering your bum and when your rear assets are covered you stay much warmer.

Out of all my coats, I probably reach for these jackets about 90% of the time. They may not be ideal in sub-zero temperatures, but for everyday wear like running errands and getting in and out of the car, they are excellent.

One little drawback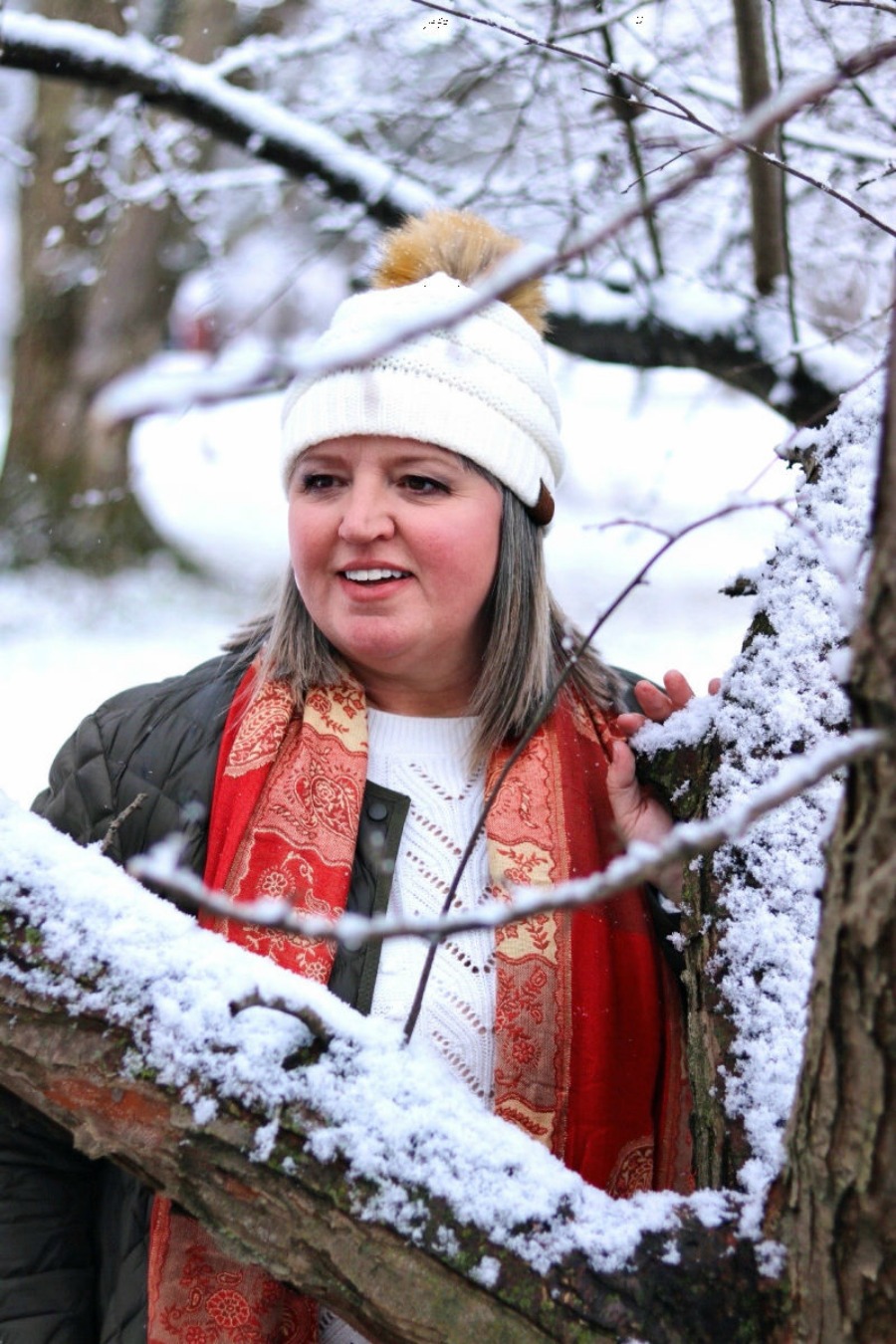 Styling Tips

I styled the puffer coat with a pretty tapestry scarf/pashmina when I was working on my last post, The Accessory Mistakes that Make You Look Old. It would be equally as pretty with a more narrow scarf worn wrapped around the neckline. And because this particular style is collarless, it is ideal for cowl-necks or turtlenecks.

This down jacket is thin and streamlined. It is a versatile garment that can be worn dressed down or with a dressy-casual look. What's not to love about that?
The Tale of a Traveling Jacket

When my dad spent months in hospitals last year and I was traveling back and forth from TN to IN as well as sitting and sleeping in chilly hospital rooms, I lived in the olive green collarless one I'm wearing here. There were nights I literally slept with it on.
I loved it so much that when I saw that this year's style (with a stand-up collar) was on sale, I didn't think twice about ordering the black one. It once again traveled with me back to TN after Christmas this year. But this time was for pleasure only. Praise the Lord!
---
Quick Update on the Parentals

Both of my parents are doing well. Dad gave us a scare a few months ago when starting to wean off anti-seizure medications and will now likely be on them for the rest of his life. But we (and he) can live with that.
Mom feels great and is tolerating her oral chemo treatments with no ill effects. Since her cancer is metastatic, they will never call her cured but as long as she feels good and the cancer is not growing, we're happy.

---
Is there such a thing as a coat intervention?

Sssh! Don't tell Santa, but Mrs. Claus may have picked up another of these thin down jackets in the boxwood color on an after Christmas sale. Okay, it was me and I really did intend to start another No-Buy Fashion Season this January but this was too good to pass up. I can start the shopping-fast on Monday, right? 😉

Not since my beloved camel car coat from Banana Republic Factory Store (long since deceased) have I had a coat I reach for as often as I do these from J. Jill puffer coats. I highly recommend them, so don't delay, put one in your cart today.

Do you reach for a favorite coat or clothing item you almost every day? Do tell.
---
Shop the This Style