+ KID-FRIENDLY HOLIDAY ACTIVITIES INCLUDING A FUN GIFT SCAVENGER HUNT IDEA
Don't worry, I'm not going to share a bunch of gift guides that I just pulled out of thin air; instead, I'm sharing gift ideas for gifts that I either personally want (or have received) and those that I would give or have given. And having only sons and now only grandsons, six of them, one thing I know a lot about is BOYS and what they actually play with. Here's my list of gift ideas for little boys aged 5-12 and a gift-giving scavenger hunt idea.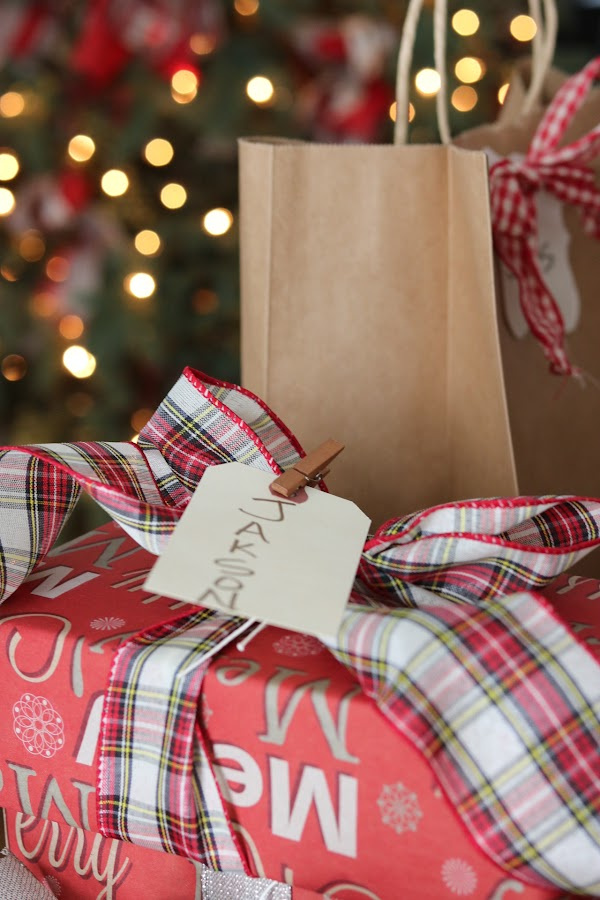 ARE YOU READY?
Have you almost finished Christmas shopping or are you now in a cold sweat thinking that we only have a little less than four weeks until the big day? I'm happy to say I'm close to finished with the shopping and the wrapping for those closest to me.
It's a great feeling and now I can focus my time on doing the fun things and planning some memory-making (but simple) activities with my sweet little boys. More on that in a minute.
You can find LOTS MORE non-gift giving gift ideas in this post, GIFTS FOR GRANDCHILDREN
See more FAMILY CHRISTMAS PAJAMA ideas
GIFT IDEAS FOR BOYS
So what kinds of gifts are we giving to our sweet little grandsons, who actually range from age 4-11? All the fun stuff, of course!
Legos and Nerf Guns ALWAYS top the list of winner gifts but some of these things on the list are tried and true toys that the boys play with to this day. Others are things that we are gifting them with this year.
Read here why you should NEVER GET RID OF LEGOS
GIFT IDEAS FOR BOYS AGES 5-12
1 || 2 || 3 || 4 || 5 || 6 || 7 || 8 || 9 || 10 || 11 || 12 || 13 || 14
TIPS FOR GIVING BOYS GIFTS
This is just a smattering of gift ideas for boys who often need an outlet for lots of energy and some aggression. It's why I love the idea of the punching bag and boxing gloves.
But, I'm also a fan of giving gifts that spark creativity like drawing supplies, costumes, and even kids' cookbooks. Boys actually love to help in the kitchen!
See even more EXPERIENCE GIFTS and some ALMOST FREE GIFT IDEAS in this post.


---
ACTIVITIES FOR A KID-FRIENDLY CHRISTMAS CELEBRATION
Here are a few ideas for kid-friendly holiday activities to add to your holiday celebration.
Minute-to-Win-It Games – We personally always come back to Toilet Paper Snowman and The Snowball Marshmallow Toss – both can be found here.
Decorate Cookies
Make Simple Gingerbread Houses
Draw Together – Choose a simple kid's YouTube Christmas drawing tutorial and do it together.
---
THE GIFT BAG THAT STARTED IT ALL
But several years ago I purchased canvas Santa sacks from TJ Maxx and later had them embroidered with their names. This saves time on wrapping and they love having a "big" bag of gifts just for them. (We do wrap one of the gifts in the bag but toss everything else in unwrapped.)
FIND-YOUR-GIFTS HOLIDAY SCAVENGER HUNT
Then my friend gave me an idea to have a scavenger hunt for them to find their gifts! Last year was the first year for this scavenger hunt and the boys are already asking to do it again.
Each boy has his own set of clues so this takes a little pre-planning on my part to create the clues, but the fun they had before they ever received a gift was worth it. I'm hoping I saved a file of these clues on my computer to recycle this year. 😉
NOTE: I printed out photo clues for the boys who couldn't yet read and an adult accompanied each younger boy.
FINAL THOUGHTS
In the end, remember a few things about giving first to our little boys or girls.:
One, don't start gift traditions with kids (especially the OCD ones – we have a couple) you don't wish to continue for a long time. It's hard to back down from a motorized 4-wheeler to Matchbox cars.
Second, Christmas is about so much more than gifts, and finding a balance is key to keeping it all fun and meaningful.
Third, your babies do love getting gifts, whether they are boys or girls; Christmas is for children after all. But above all, they want the gift of our time and attention. So find a little bit of time and for just THEM!
ENJOY IT ALL MY FRIENDS!