Reviews, Repeats and Returns
Starting today, Sephora is having their Beauty Bonus Spring event. It's BIG for cosmetics lovers or just those of us who need a little help in the "natural beauty" department. 😉 So, I thought this would be a great time to launch a new series that will allow me to share some of the tried and true makeup products that have me heading to Sephora on a regular basis. And with up to 15% off, depending on your Beauty Insider membership level, on lots o' stuff (that's big for Sephora), it's time for me to stock up!
The New Review
I've been wanting to add a review based segment to dimples on my WHAT? for a while now in order to share some of my favorite and not so favorite products with you. I'll share lots of things like cleaning products (it's another of my addictions) or household equipment, but it will mostly be beauty products. Because we ALL want to know what everyone else uses! Am I right? I'm calling it Reviews, Repeats, and Returns because I'll share the good and the bad. At least in my own humble opinion. Since I'm so excited and FULL of opinions, here are the makeup items I use and buy on repeat.
---
One: Hourglass Veil Makeup Primer -This primer is a bit spendy, but a little goes a long way. It helps smooth the canvas a little before I apply makeup and it might keep my foundation in place a bit longer. It has an excellent slip to it but isn't greasy at all. And, it doesn't irritate my sensitive skin, which is one of the most important elements of EVERY product I use and recommend.
Two: Stila Smudge Stick Eyeliner – This mechanical eyeliner pencil (no sharpening required) is one of my favorites. It goes on easily and stays as well as any I've tried on my oily eyelids. My favorite colors are Damsel (a black/brown) and Deep Burgundy which is a unique and flattering alternative to brown.
Three: it Cosmetics Your Skin But Better CC Cream – I didn't like this all-in-one foundation product when I first tried it a couple of years ago. But when we moved into the Cedar Palace last year and were spending more time outside around the pool, I was looking for something that offered a good amount of SPF and would even out my complexion without applying so many products. So I tried it again and I'm hooked!!!!! SPF 50 and buildable coverage! Say no more. I wear the medium shade but switched to the light (or mixed the two) for the winter.
Four: Urban Decay All-Nighter Setting Spray – I definitely notice a difference when I set my makeup with this setting spray. It helps keep my "face on" longer. It doesn't have an odor. And I use it almost every day.
Five: Urban Decay Eyeshadow Primer Potion – Though I'm not a fan of the new packaging with the sponge tip applicator I love this eyelid primer. Having oily, sagging eyelids I look for anything to help keep eye makeup on longer. I don't use this every day even if I'm wearing eyeshadow. But if I'm going out it's a must wear.
Six: Bite Beauty Highly Pigmented Lip Pencil – I love this pencil in the color Rhubarb. It's a not-too-dark, not-too-light rose color that flatters nearly anyone. I fell in love with it when I saw it on a Sephora makeup artist. I have one in my purse and one in my makeup bag. It doesn't last all day but neither does it dry your lips out to that crusty "had a bad butt wipe" feeling either. (I can't be the only one? Well, that's embarrassing.) 😉
Seven: Smashbox Contour Trio – I don't use contour often, but this fluffy face needs a little contouring sometimes. And when I do, I reach for this trio. I actually bought it as part of a larger kit I saw a YouTube beauty blogger review. However, I'll replace it with this smaller version, because these are the colors I use the most.
---
Inside Scoops
That's the roundup. In order to get in on all the bonuses and discounts, you need to be a Sephora Beauty Insider. If you're not already an Insider or a VIB member, it's easy to sign up and doesn't cost anything. You're already spending the money on the products you love, you might as well earn rewards toward beauty bonuses. Am I right!?!?
In the comments below, I'd LOVE to know one of YOUR favorite makeup products that you buy on repeat. And, tell me what else you'd like to see reviewed.
XO,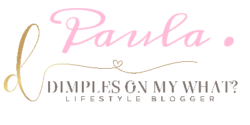 But remember, true beauty comes from within!
---
Shop this post