One Cool Tunic, Styled Three Ways
Hello! May flowers should be blooming in most places by now. They are even starting to bloom here in the Midwest. Every year, after what seems like an endless winter, I'm always surprised that spring REALLY has come. Equally as surprising is that I'm not only breaking out of a "basics" style rut (okay, sweatpants) and wearing something kind of funky and cool, but I'm actually taking one cool tunic and styling it three ways! I mean, WHAT is happening to me? Could going gray, getting fat and turning another year older this month be making me cooler?
Well, probably not. But when I made a purchase and return flub, I had to get creative or send yet another garment to the gallows; hanging in the back of my closet where all things go to die a wrinkled and dusty death until they are shoved in a plastic bag and put in the trunk of my car….. to go to consignment. 😉
A No-Go-To Style Challenge
And just like that (snap), it's time for another month of style for women over 40 with our Ageless Style Linkup. This month Jodie of JodiesTouch of Style chose the theme and we're styling a piece of clothing that may have been picked around, avoided or just lost in the back of our closets. We're calling it the no-go-to style challenge.
We all have those go-to wardrobe pieces that we've worn over and over again and have even replaced them on a regular basis. But do you have a no-go-to item that you can't bring yourself to get rid of? I know I do. I actually have more than one and I was about to style one of them in particular when a "thing" happened that I imagine has happened to almost everyone at some point.
New Plus-Size Retailer Alert
I had ordered this unique top from a new-to-me online plus-size retailer, Universal Standard. (Wearing the S – 14/16) It had been sitting in the bottom of my closet while I "thought about it" for a bit. By the time I decided that it might be too cool for me and initiated the return process I discovered that I had missed the return window. UGH! So, since nothing says "no-go-to" like "I was going to return you", THIS became the piece I would style for this month's Ageless Style challenge.
Once I started coming up with outfit ideas for the Adda Tunic, I opened a creative floodgate. Today I'm styling it three different ways to show you how it could be dressed up, dressed way down, and how I could style it somewhere in between. The versatility is quite amazing. I even sneak my beloved sweatpants in here. I'm brimming with some other ideas but these made a great start. Take a look.
Shirt Becomes Dress
A
A simple pull-on knit pencil skirt (pictured is a "vintage" LulaRoe skirt), belt and heels make this outfit appropriate for a fancy work look, church, or possibly even a wedding (depending on whether you're a wear white to a wedding rule breaker or not). It's actually closer to cream and if you went brighter with the skirt I think you could pull it off.
Shop This Look
---

Fancy Becomes Fun (and comfy)
You know if there's a way to wear sweats with ANYTHING, I will find it! I actually came up with this casual outfit by (happy) accident. I had my camo Torrid joggers on when I was putting the tunic on and thought it looked kind of cool and funky. Plus, you never know when you'll need to do a high kick, jumping jacks, or the splits. (As if I could actually do a split.) 😉
I added the slip-on sneakers for this photos but it looks REALLY awesome with the lace-up heels pictured in the next photo.
Shop This Look
---

Tunic Meets in the Middle
This middle ground is my comfort zone. Basic jeans. Or a pair of flat waisted pull-on jeans like the NYDJ Millie Ankle Jeans I'm wearing with these. They only have back pockets so nothing else (but my wobbly bits) protrudes through the "tails" of the tunic.
I also can't say enough about this knit moto jacket from Anthropologie. (Wearing XL) From the minute I put it on it was a definite Go-To! Lots of reviews said it was too short, but it is perfect for a girl with a big protruding bum. It's short enough not to sit on top of dimpled darlings and get "pushed up" by it.
Shop This Look
---

Lessons Learned
You know what? I learned a couple of things in this styling process:
Number one is, of course, a reminder to make sure I check return policies and possibly a reminder system for return by dates. Or, just don't order as much. 😉
Secondly, I can be cool enough to pull off a unique clothing item if I put my individual style spin on it. Even if that means adding a little classic simplicity to the funkiness.
Lastly, I am more creative than I give myself credit for. That means there are likely plenty more no-go-to pieces in my closet that I can get busy styling. But first, I'm going to go enjoy the flowers before they give way to summer's heat.
I hope I have inspired you to pull that no-go-to item out of your closet and get creative. Or maybe to not beat yourself up the next time you make a return faux pas like I did. You just might find that your no-go-to piece zoomed right passed GO and looked hot while doing it.
Be cute. Be comfortable. Be confident.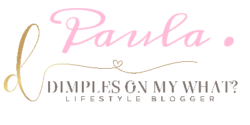 ---
The Link Up
This Party Has a Few Guidelines:
Have fun and make some new friends! Please visit at least 2 other links.
Please link to your actual post and not your blog's homepage.
Please link back to the Ageless Style Link Up in your linked post.
Feel free to use #AgelessStyleBloggers in all of your social media posts
Please follow each of your hosts on at least one social media channel via the links below.
Our Guest Co-host
Meet Maria from Passionfruit, Paws, and Peonies! Thanks so much for joining us and styling your own No-Go-To item. The lace dress is gorgeous!
---
---
Link your own post
This post may contain affiliate links. Purchasing items from these links will result in dimples on my WHAT? earning a commission. The use of affiliate links does not influence the price you pay. I purchase all my own clothes and products that I write about unless otherwise noted. My biggest pet peeves are Liars, Cheats, Sneaks & Fakes! You can be assured that ALL opinions expressed herein are my own. 😉