Summer to the Maxi
Maxi dresses have a particular something that says "easy summer living". And that's just what we're talking about for this month's Ageless Style Linkup. It's a summer maxi dress party and my beautiful and stylish co-hosts, and I are so excited to have Catherine from catherinegraceo.com as our guest host! Catherine is a Lyme disease survivor and an encourager of all women but especially those of us who have crossed over that proverbial "hill" into midlife. I can't wait for you to meet her if you haven't already. So, let's get this par-tay started!!!!
Maxi-mum Benefits
I love a maxi dress. I think they can make summer style look effortless and you look like you don't have a care in the world. But maxi dresses can have a few drawbacks. If there's no kick vent or slit, they can be hot on a muggy summer day. Maybe it's just me, but if air can't blow up my skirt, specific areas get to feeling a little too swampy for my comfort, if you know what I mean. 😉
And depending on length, a long dress can be too long for everyday wear. I mean, I'm no slob (mostly) but I'm not June Cleaver, so I don't want to wear heels every day. It's just too uncomfortable and too fancy for my everyday style. But with a few styling tweaks, I've managed to make the Soma Sanctuary sleeveless knit maxi dress comfortable enough to wear nearly anywhere.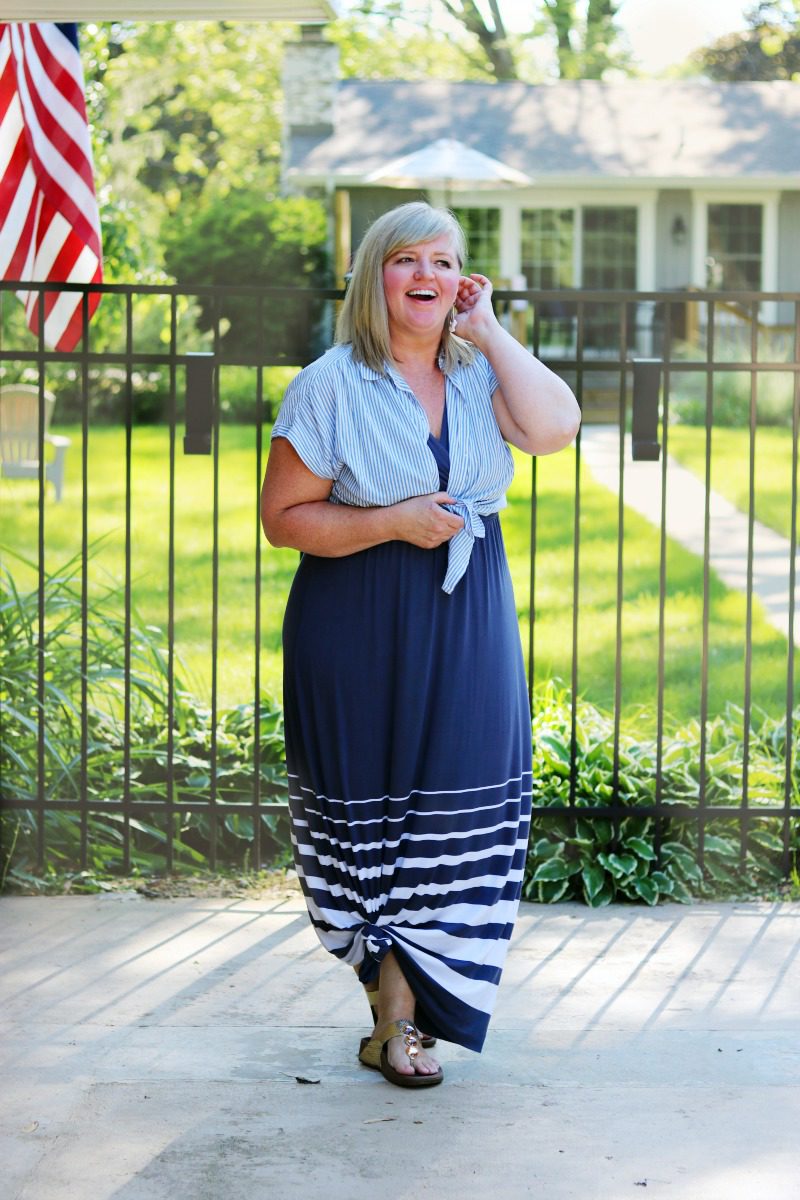 ---
Maxi Dress Problems Solved
Dimples on my WHAT?
Honestly, sleeveless styles are NOT my favorite. I mean, the arms I think I have, are never the arms that show up in pictures. Ugh! You might have thought that the "dimples" in my blog name refer to those on my butt. I'm not saying it does or doesn't. 😉 But lots of us ladies of a certain age, regardless of our size have dimpled areas appear other places too. Hey, it happens!
It might help to work out more, but sleeveless also means I have to put reading glasses on to shave my armpits! I can't be the only one to have looked in a dressing room mirror only to see a giant patch of pit stubble that looks like it's been missed in more than one shaving session?
While I LOVE me some denim jacket action, they can be hot to wear outside in the summer. Again, I'm no spring chicken and my tolerance to heat is severely impaired. If you struggle too, consider getting a bit more creative to cover upper arm issues and what looks to be coffee grounds under your arms. I used a short sleeve shirt for today's look, but I could see this with a worn denim, long-sleeved shirt or one with a fun plaid or floral print.
Call in the Fixer
The first style tip is a two-for-one problem solver, maybe even a 3-fer. A simple knot is our Fixer! A knot at the hem not only pulls the hem up and off the ground, but creates a bit of a vent. That keeps things from getting too stagnant in the nether region. Knotting works well with a knit dress, but I've also knotted a maxi dress without stretch (see below). Just be careful, it can limit your mobility.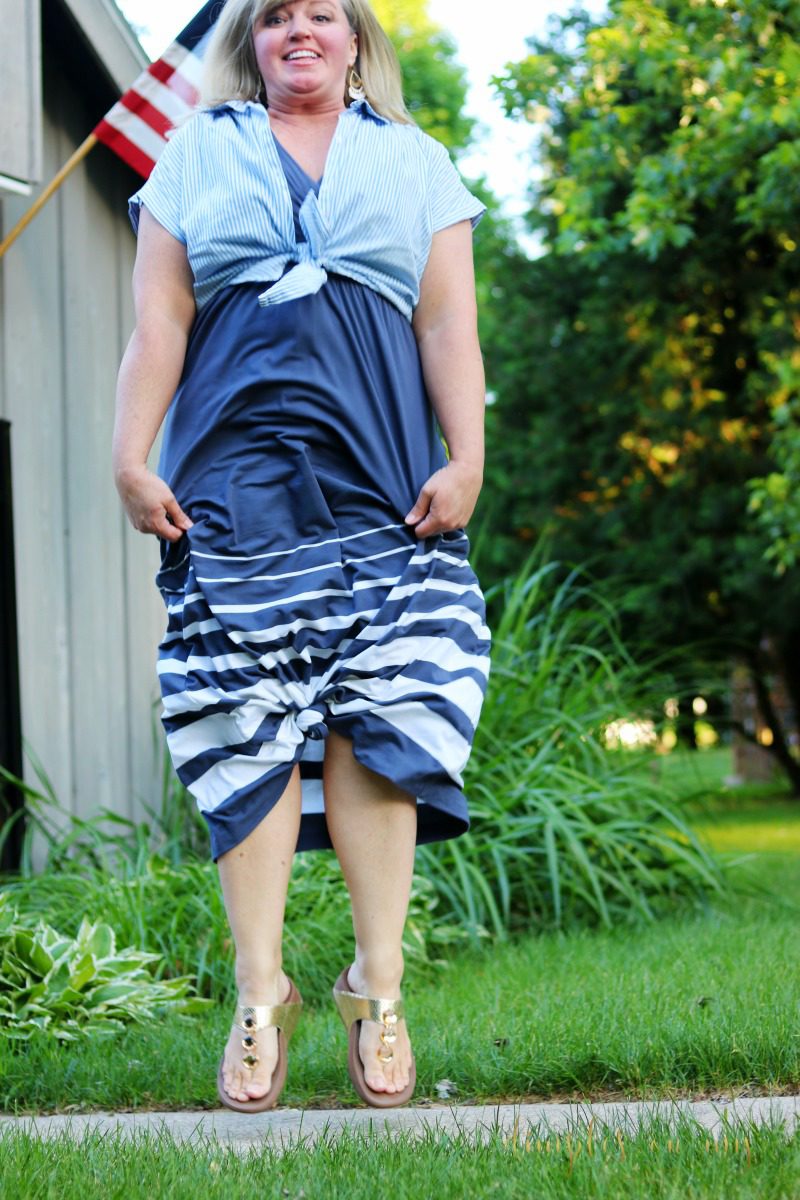 And don't forget my number one curvy girl problem solver for wearing dresses no matter the length. LONG LINE UNDIES… in cotton, please! Read about my anti-chaffing bloomers if you want to.
I also knotted my last season camp-shirt at the waist to give it a nice shape. See? A strategic knot here and there can solve problems and add stylish detail to an outfit.

Simple Summer Style
Styled this way, I could wear this maxi dress to church, a bridal or baby shower, the grocery store or even to a Little League game (and I did). A simple change of shoes, jacket, shirt or even a tee worn under it will change this dress up to meet any dress code on your summer calendar.
Be Confident. Be Comfortable. Be Cool.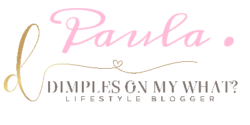 ---
Shop this Look

---
The Linkup
This Party Has a Few Guidelines:
Have fun and make some new friends! Please visit at least 2 other links.
Please link to your actual post and not your blog's homepage.
Please link back to the Ageless Style Link Up in your linked post.
Feel free to use #AgelessStyleBloggers in all of your social media posts
Please follow each of your hosts on at least one social media channel via the links below.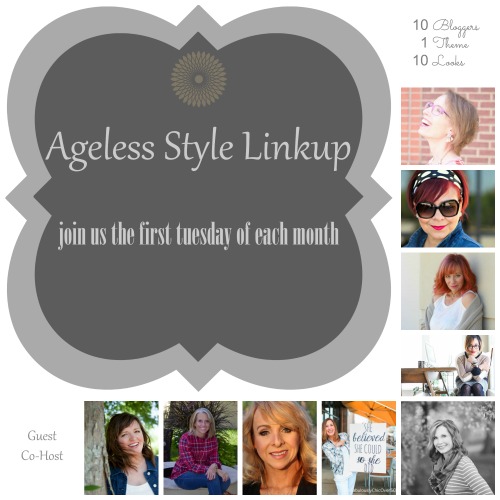 Daenel ~ Living Outside the Stacks blog, instagram, pinterest, twitter
Debbie ~ Fashion Fairy Dust bloglovin, blog, instagram, pinterest, facebook, twitter
Jennie ~ A Pocketful of Polka Dots blog, instagram, facebook, pinterest, twitter, bloglovin
Jodie ~ Jodie's Touch of Style blog, facebook, instagram, pinterest, bloglovin, twitter
Jonet ~ Fabulously Chic Over 50 blog, facebook, , instagram, pinterest, twitter
Kellyann ~ This Blonde's Shopping Bag blog, instagram, bloglovin, twitter
Lisa ~ Coast to Coast blog, facebook, instagram, twitter, pinterest
Paula ~ Dimples on my What blog, facebook, pinterest, instagram, twitter
Shelly ~ The Queen in Between blog, instagram, bloglovin, pinterest, facebook
---
Meet Catherine
---
Link Your Own Fashion Post