Do you avoid wearing dresses because your thighs rub together uncomfortably? I know the literal pain of it, but I love dresses! So today, I'm sharing the best anti-chafing underwear for curvy women, and you'll want a pair, too.
My passion for cotton underwear is not a secret. But they must be a perfect combination of softness and stretch, with a high enough percentage of cotton to keep you cool but not so much that they stretch out.
If you've purchased cotton slip shorts before and had loose bloomers by the end of the day, you know it's a challenge. But I promise you, the anti-chaffing underwear I'm sharing today is pretty close to perfection and offers something for every size.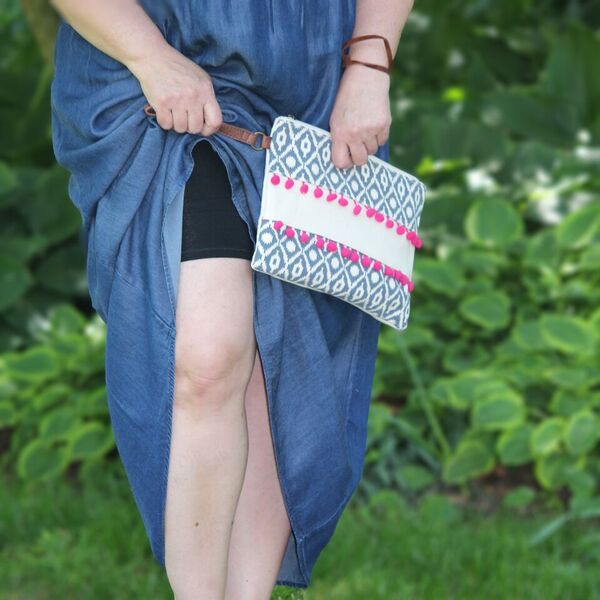 **Since I share shoppable links with awesome peeps like you, this content may contain affiliate links for products I use and love. If you take action and purchase from one of these links, I'll make a little money to help keep this blog afloat. As an Amazon associate, I also earn from qualifying purchases.
Hey girls! Let's talk about chub rub.
If you're a curvy girl with no thigh gap – "Hello there, average woman" – you know the literal pain of wearing a dress, especially on a hot day. While it may look easy and breezy on the 'skinny-straights,' it's anything but easy for us curvalicious ones.
Has this happened to you?
It's a hot summer day, or perhaps you just run hot (Hello, Menopause). You pull out that gorgeous dress that will have you looking and feeling like a cover girl, easy, breezy, and beautiful. You head out the door perfectly put together, but the party hasn't even begun before you're miserable. You have no memory of putting "sticky fly paper" between your legs, and you could literally ring your underwear out. If only you could pry your thighs apart without it feeling like you're ripping off a thousand Band-Aids at once!
For the Love of Dresses!
From the time I was a little girl, a dress has been my jam. My mom made lots of my childhood dresses. If I had any daughters (or granddaughters), my husband was warned that I would keep her well stocked in what I like to call 'schoolgirl dresses.' Those cute little numbers that are neither too frilly nor too grown. Just the right amount of feminine to make them adorable.
But alas, I have no girls, and wearing dresses without tights or pantyhose after I "filled out" has been too uncomfortable to enjoy fully.
THE BEST ANTI-CHAFING UNDERWEAR FOR CURVY WOMEN
HALLELUJAH! I found COTTON anti-chaffing underwear to wear with dresses that are so awesome. These longline cotton underwear from Calida are amaze-balls (no pun intended – we girls don't have those 😉 )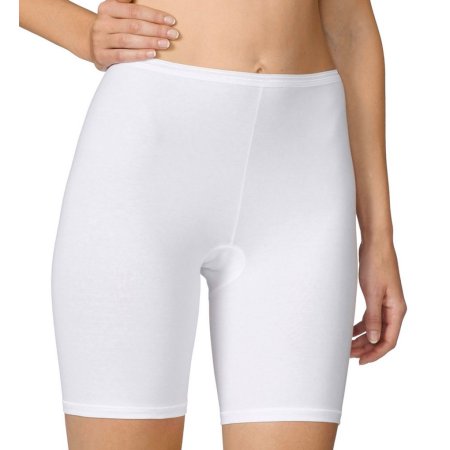 Let me gush for a second. I'm pretty sure angels made the cotton. I had a couple of Calida briefs and knew the fabric quality was stupendous, so I figured there was a good chance that if this long-legged style fit well, they'd be keepers.
I wasn't wrong! The Calida anti-chaffing underwear are like putting on comfort itself. I can't remember the last summer I wore so many dresses and loved it! I have my childhood back.
I have them in black, white, and nude. The Calida Long Leg Cotton Short doesn't stretch out with wear.
The only drawback is that extra-large is their largest, but they have a generous fit. I wear the extra-large, and I'm a size 18 for reference and about 52″ at the fullest part of my hips.
THE BEST SIZE-INCLUSIVE ANTI-CHAFING UNDERWEAR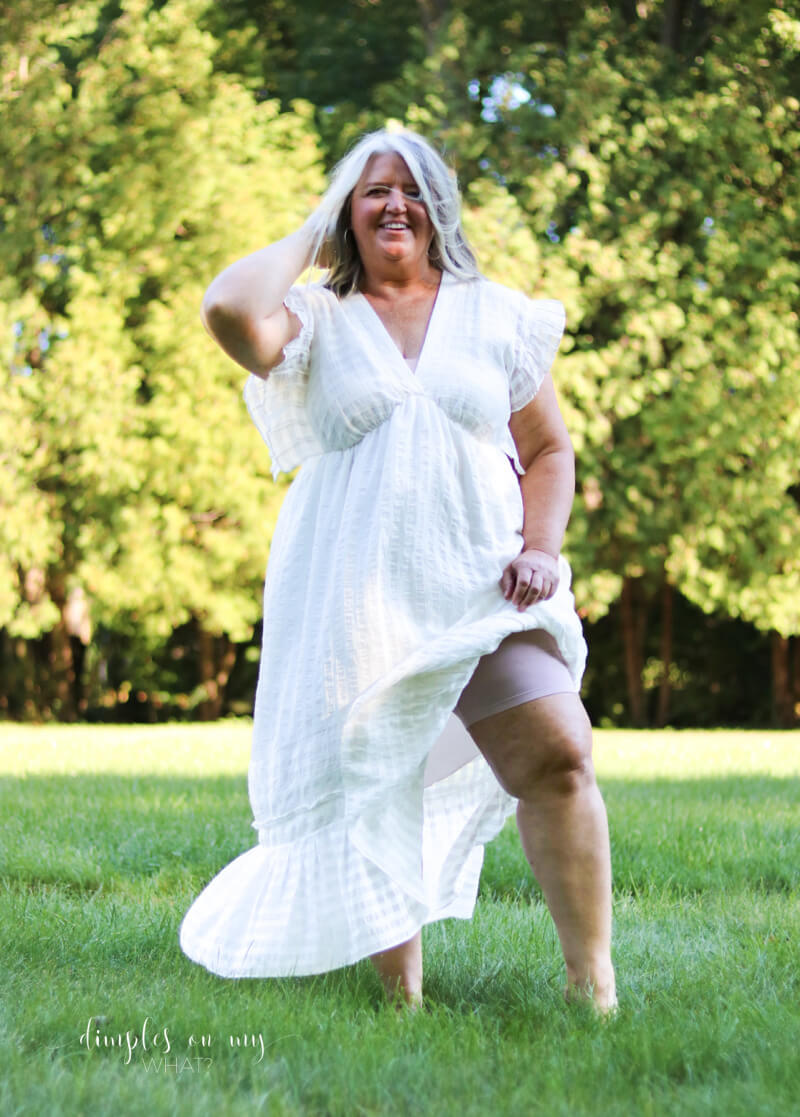 For those who need plus-size anti-chafing underwear and more variety in style and materials, look no further than Thigh Society. When I started wearing these, Thigh Society only offered one buttery soft material with a nice "slip" under clothes.
But now they have five style options, including my beloved cotton. And some are available in up to 11 colorways!
Unsurprisingly, The Cotton is my favorite, but I'm also pretty enamored with The Cooling style and think of trying their Cargo style. Those would be great under anything without pockets to give you a place to stash your phone or cards.
Use code PAULA5 for a one-time $5 discount on your purchase.
Code valid 10/10/23-1/15/2024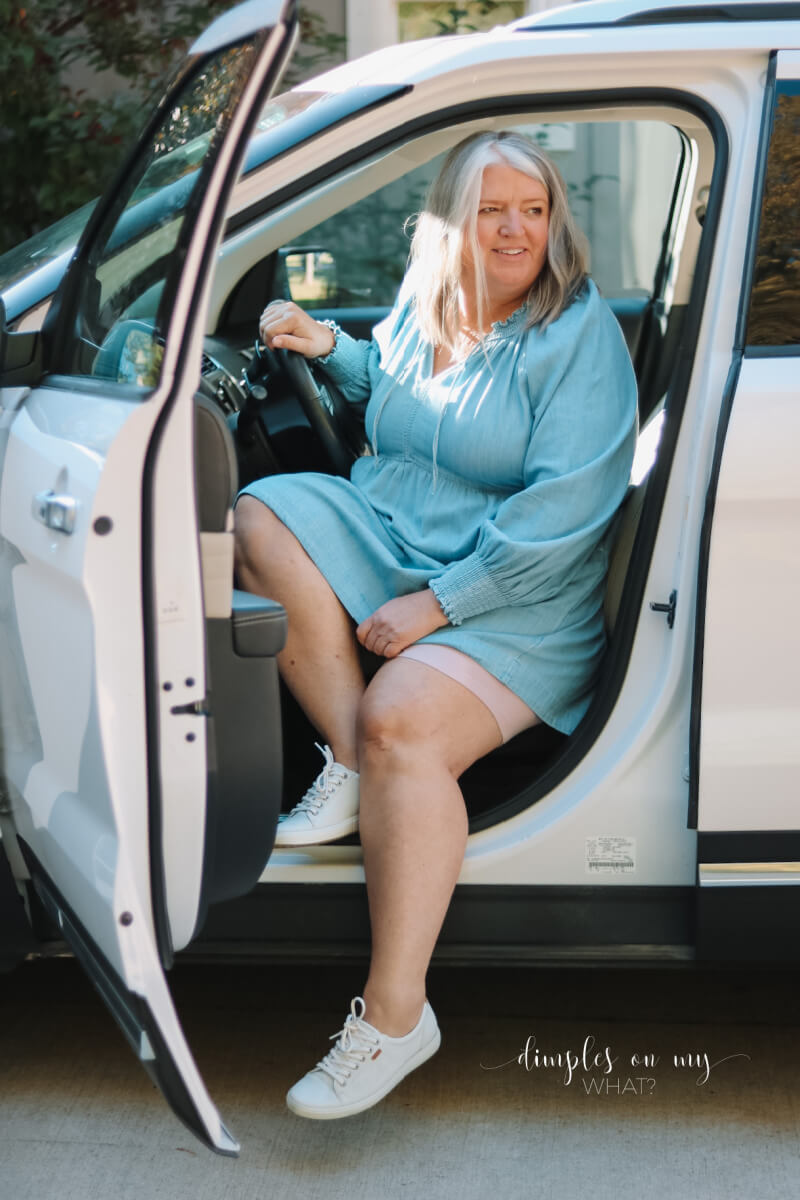 IF YOU DON'T HAVE ANTI-CHAFING UNDERWEAR YOU LOVE, TRY THESE!
Another plus for wearing anti-chafing long-line underwear is the modesty and confidence I feel when I wear them.
None of these shorts discussed offer compression, which is fine by me. Compression would only add to the 'hot factor.' And not "hot" like Ashley Graham, either.
But if you long to wear a dress and feel as breezy as you look, I think you'll be happy with any of these anti-chafing underwear.
When you're literally running around in them without feeling like your thighs are duct-taped together, I'm pretty sure you'll thank me.