a one year update…
If you follow my posts you've probably noticed I'm sporting quite a distinct "ombre'" hair color. But it's been a while since I gave an official update on my transition to gray hair. This is a slow process and it's not for weenies. In this post, I'm sharing up close progress pictures, my current feelings on growing out natural hair color as well as the hair products I'm currently using.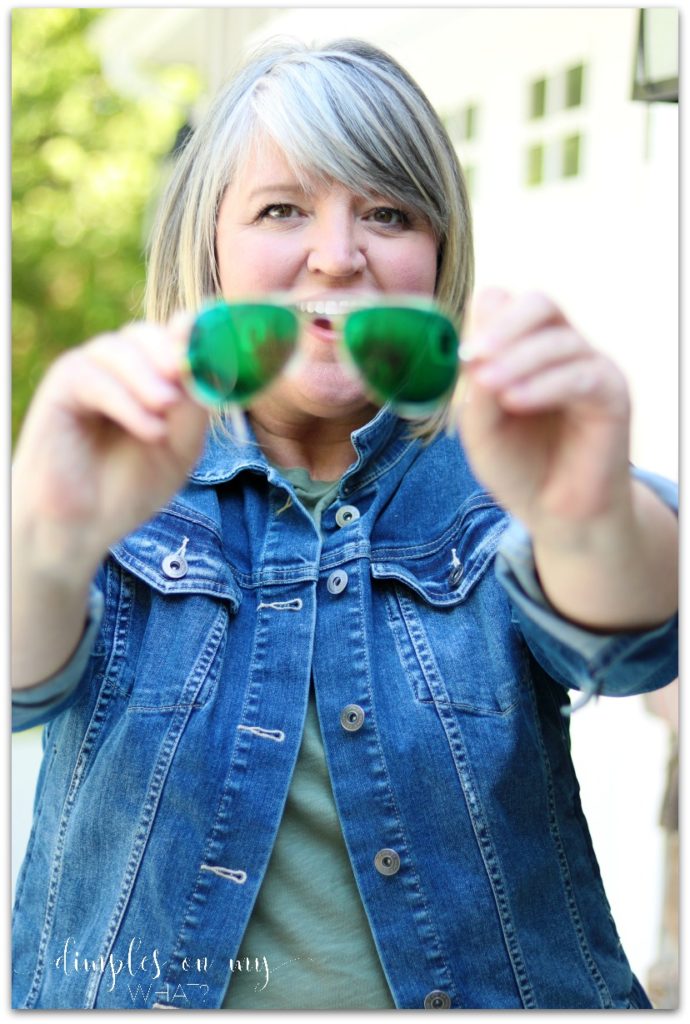 Root Reboot
It's been just over a year since I had my last, unintentional full hair color. Unintentional means, the hair-colorist was not supposed to be touching any of the new hair growth with dye or bleach. But alas, I walked out with a full head of highlights and permanent color used as a toner. Ack! I was pretty sick-at-my-stomach over it for a while, but there was nothing I could do but start over growing it out again. When I think how much further along I'd be if I would have left it alone after my last purposed root touch-up in January of 2018… But, NO! I just can't go there.
See my progress at the six-month mark
The lightened ends are pretty yellow and I use purple shampoo, conditioner, and masks on occasion, which I'll talk about more later. But I think I'm passed the point where I feel like a skank girl who highlighted her hair and can't afford to keep it up or cover it up as it grows out. 😉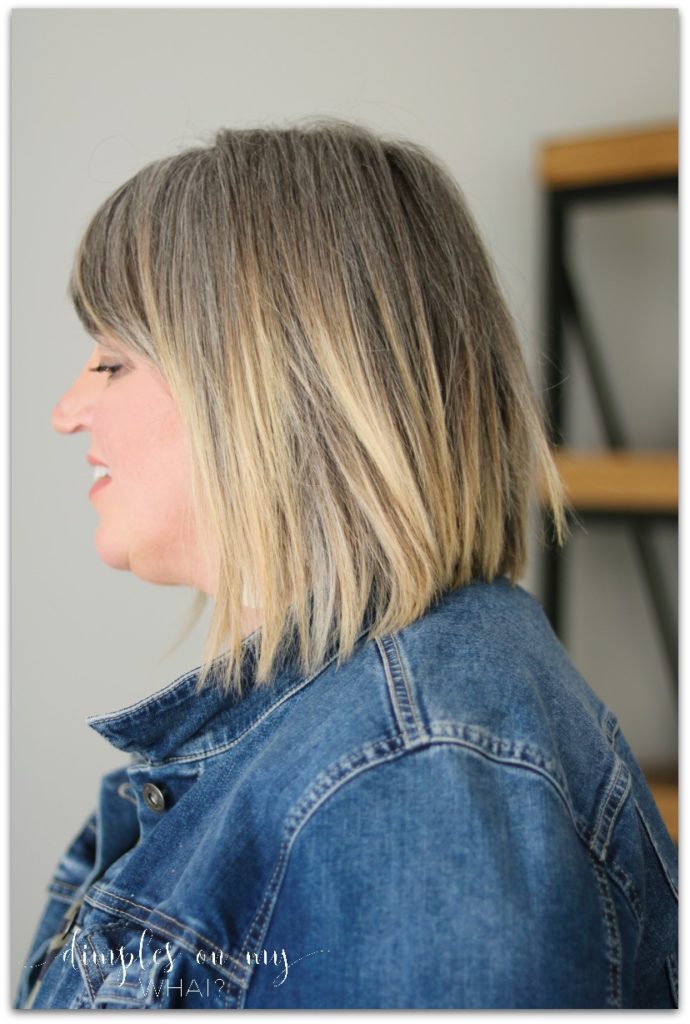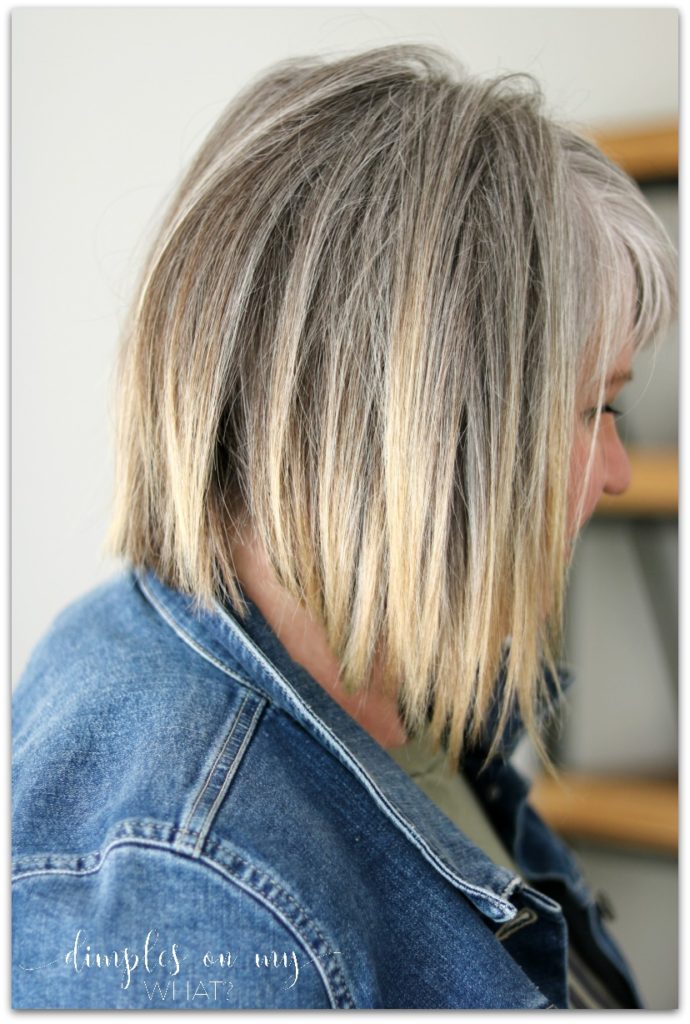 The Choice To Transition to Gray Hair is Personal
Coloring or not coloring your hair is a personal choice. The time felt right for me to give it a try. If continuing to dye your hair until you're 90 years-old makes you feel good, then, by all means, keep at it. But, if you're on the fence and want some incentive to start or keep it growing or you're just curious as to how this process has been, read on.
---
This post contains affiliate links. Purchasing items from these links will result in dimples on my WHAT? earning a commission. The use of affiliate links does not influence the price you pay. I purchase all my own clothes and products that I write about unless otherwise noted. My biggest pet peeves are Liars, Cheats, Sneaks & Fakes! You can be assured that ALL opinions expressed herein are my own. 😉
---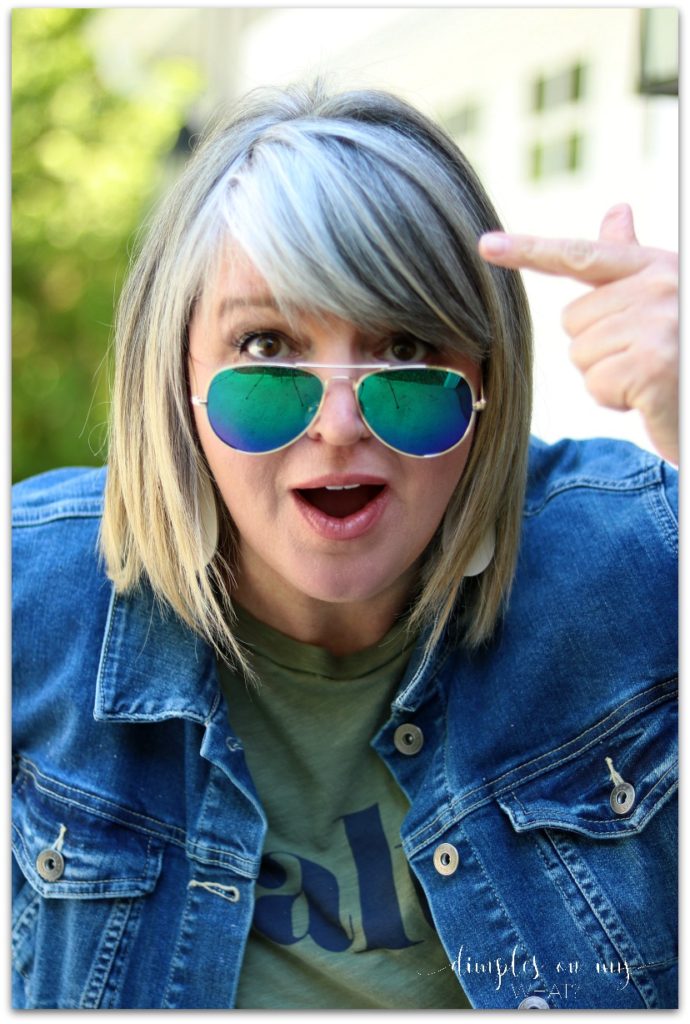 What I'm Loving About Not Dying My Hair
Time and Money Honey – The cost of coloring my hair in both time and money was quite a pill to swallow and I love having a little more of both.
Healthier Hair – Other than trying to keep the ends from getting too dried out from heat styling and wear-and-tear, my hair feels amazing.
The White Streak – I started parting my hair on the opposite side in order to reveal the white patch in my bangs. I think it may be the singular feature that keeps this grow-out looking intentional.
Compliments – Honestly, people complimented me on my hair before I started growing out my natural hair color. But it's somehow nicer to know that now they're complimenting something about me that's totally natural and not something I enhanced or changed about myself. Like if somebody tells you that they love your eyelashes but they're extensions. The admiration is more about your ability to "style yourself" rather than a compliment on a God-given trait.

Thinking of going gray? You might be Also like – Gray or Nay?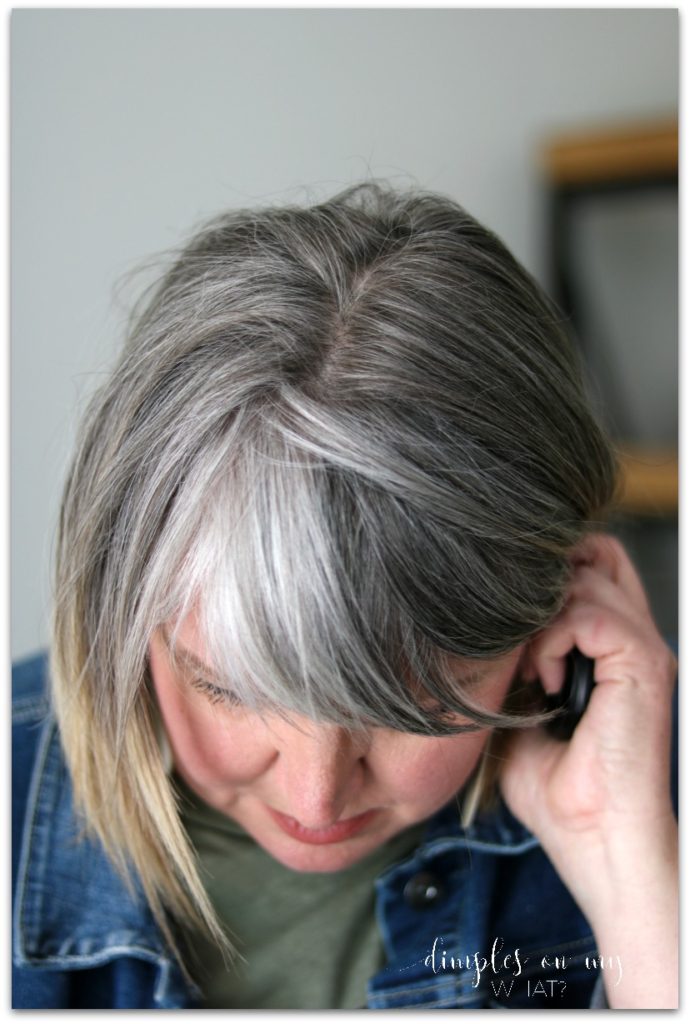 What I Miss About Dying My Hair
Shine – Hands down, I miss that freshly dyed shine the most!
Body – Hair dye and highlights give hair more body and texture, two things my natural hair has little of.
That's it for what I miss about coloring my hair. But, I think those are pretty small tradeoffs for what liberation I'm gaining in return.
What I Would Do Differently
Oh Hindsight, you have a way of making me feel foolish like I should have known better. Isn't it always the way?
If I could get a do-over (and I sort of did) I wouldn't have bleached out my hair to try and blend it in with the new growth. There was no way it was going to mimic or match my natural hair color or growth pattern. Because I'm not a blonde, and my natural hair is a mix of natural darks and lights I ended up having the dreaded demarcation line anyway.
I might have been better off choosing a mushroom brown color.
Best Products For Transitioning to Gray Hair
I need to keep the frazzled, chemically treated ends as healthy as possible and from getting too brassy. And if you already have silver hair, you know keeping white hair white takes a little help too. I haven't found any products I'm CRAZY about but here's what I'm currently using or have gone back to after trying out some not so good ones.
Condition, Condition, & Repeat
Conditioner – I'm currently using up the rest of previously purchased Olaplex No. 4 and No 5 for a regular shampoo and conditioner. But since my hair is half virgin and half chemically processed, I won't need products for colored hair much longer. Every other wash or so I use one of these deep conditioners on the dry ends:
Purple Products
Purple or bluing shampoos, conditioners, and masks are what keep white hair from getting too brassy. I don't use these all of the time because they are "color depositing" products which can build up on the hair and weigh it down or dry it out. I've tried lots of these and even turned my hair purple, like REALLY purple (and not the "her purple hair is so cool" kind of purple) with one. But here's a list of several of my top rated purple picks:
(* denotes products I'm currently using)
Plan for Progress
A big ol' hair chop roughly two months ago took off a lot of the fried ends and overall my hair feels and looks healthier. I'll keep it trimmed to about this length for the summer because I can just about get it into a teeny-tiny ponytail if I need to for the hot summer months.
My stylist says hair grows about a ½ inch per month, so by September, I should have another 4 inches or so grown out. Depending on where the length is at that point we may do a massive restyle and cut in more layers and cut out the rest of the processed hair.
This is really a case of slow and steady wins the race. So, I guess we'll have to wait and see!
Have you transitioned yet? If not, do you see yourself ever growing out your natural color?
And if you've already gone natural, what products do you love? Any good shine enhancing products I should try? Let me know!
Be cute, be comfy, & be confident,
Paula
Pin it….