and my picks for the most flattering plus-size mother-of-the-bride dresses now
If you have ever had to shop for a mother-of-the-bride or groom dress or you're currently on the hunt, you know the struggle is real, and if you're plus-size, the struggle is even harder. In this post, I'm sharing my dress picks and how to choose a plus-size mother-of-the-bride dress that won't make you look old.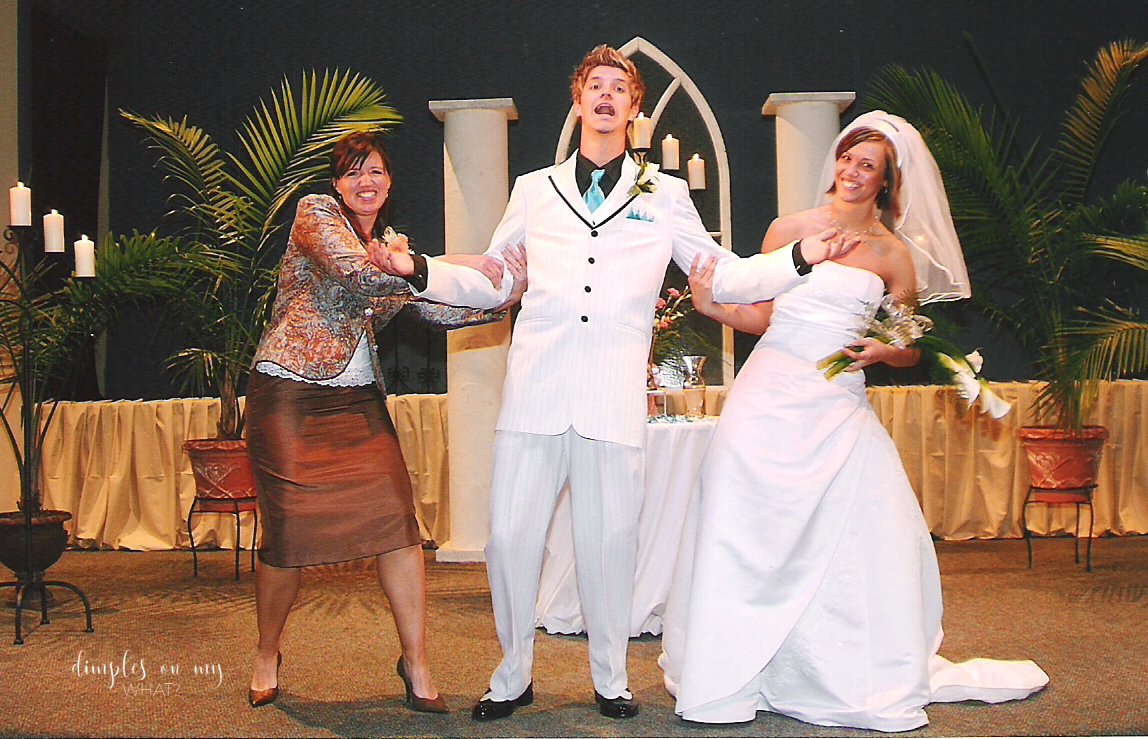 NOTE – In this post, I'll refer to these dresses as mother-of-the-bride dresses for the sake of brevity, but they are equally appropriate for the mother-of-the-groom. We boy-moms just don't get top billing. 😉
If you've seen any of my Instagram stories or posts recently, you know we are up to our eyeballs in planning my baby sister's wedding. Did I ever tell you that I'm old enough to be her mother? I drove my mom to the hospital to deliver her. So, as I've been looking for an appropriate dress to wear to the wedding, it got me to thinking about plus-size mother-of-the-bride dresses (MOB) because essentially that's the type of dress I'm looking for.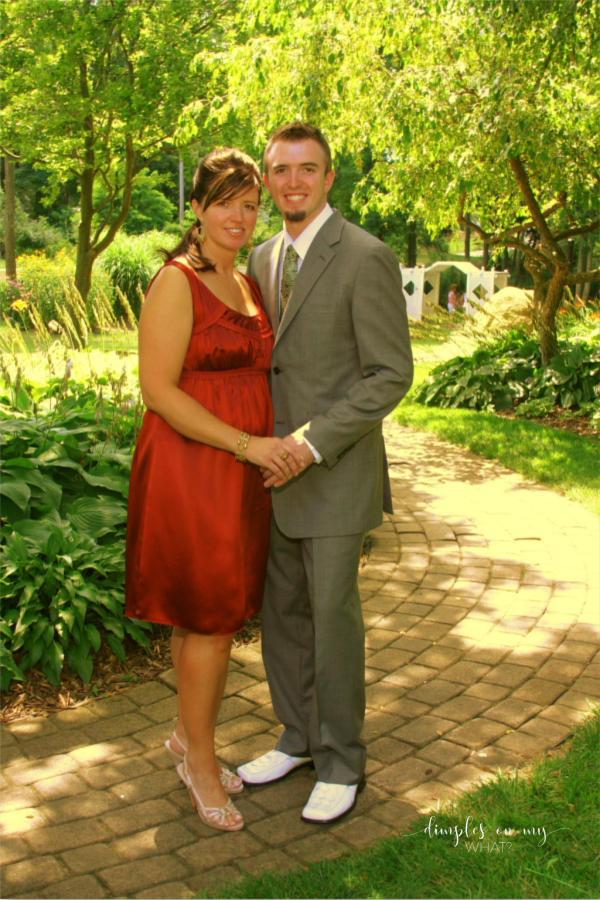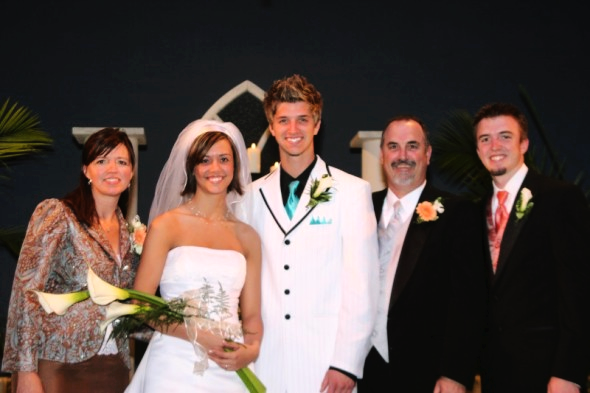 My sons have both been married for over a decade now and as you can see, when I was searching for a mother-of-the-groom dress, I wasn't in a plus-size. But even then, finding a mother-of-the-bride dress that didn't make me look like an old lady was a struggle.
IT'S THE BRIDES DAY TO SHINE…
But we do want to look and feel our best without being a distraction and we want to be comfortable, without looking like an old lady or as if trying to be a glorified bridesmaid.
The challenge to find a MOB dress is tough at any size but if you're above a size 14/16, the non-old-lady dress choices dwindle considerably. We're left with a lot of dresses that would do Aretha Franklin proud.
Before I get to my top picks for plus-size mother-of-the-bride dresses that will help us avoid looking too matronly, let me tell you what my criteria are and aren't. In my opinion (and that's all this really is, my opinion), because we're plus-size, elements that might work for a thinner woman could go Queen of Soul on us in a second; not that there's anything wrong with that, but it can be aging and over-the-top.
What to Avoid in Plus-Size Mother-of-the-Bride Dresses
CAPES – Again, just an opinion. But look around, most grandmothers of the bride are wearing caped dresses.
CAPES with SEQUINS – Dead give away, you're old. (IMHO) 😉
TOO MUCH BLING – Simple is almost always the most classy.
UNSTRUCTURED DRESSES – I'm talking tents. And tents, with capes? Forget about it.
FLOWING JACKETS – If we're strictly talking about taking the old lady out of a MOB dress, a sheer, flowing jacket is right up there with a cape. It's not wrong, it's just not the most youthful.
What to Look for in Plus-Size Mother-of-the-Bride Dresses
HAVE A LITTLE STRUCTURE – In other words, a dress with a little shape will flatter your shape. Choosing a wrap-dress or a dress with some sort of waistline that hits at your best spot will flatter a curvy body and look better in photos than a shapeless shift. Ruching is also a great feature in a dress to help camouflage our midlife rolls.
SOLIDS ARE BEST – Solid colors are great in photos and can be dressed up with accessories. Dark solids are very forgiving so if going for a light color, choose great shapewear. (See my favorite Plus-Size Shapewear.)
KEEP PATTERNS SUBTLE – Patterns can work if you keep them subtle or they visually align with the wedding theme; this includes sequins as well. But, in the end, wear what you love as long as the bride approves. 😉
STRUCTURED JACKETS – Opt for a structured jacket or streamlined topper if you need a bit of arm covering. Having a bit of structure in our garment gives our soft body more definition. If you must choose a sheer top jacket look for one that lays closer to the body, like this.
You could also use a wrap or shawl to cover your arms if necessary.
You can also refer to Why You Need a White Blazer in Your Life for more on choosing structured pieces for a plus-size frame.
THE TWO BEST TIPS FOR CHOOSING A MOTHER-OF-THE-BRIDE DRESSES
However, with all that being said, my BEST ADVICE is to get the bride's approval whether you're her mother or mother-in-law to be. Keep that girl happy! Remember, it's her day.
And second, we're all very worried about ALL the photos we're going to be in from that day, but preparing for this post I had to really search for full-body photos of me in my sons' wedding photos. And even if we are in a bunch of photos, 10 years down the road, you're gonna have to search to find those photos. Long story short: Mother-of-the-bride, DON'T DRIVE YOURSELF CRAZY TRYING TO FIND A DRESS.
---
SHORT (MIDI) MOTHER-OF-THE-BRIDE DRESSES
A shorter dress is always my personal choice for looking the least matronly. I don't care for gowns and it's my personal opinion that they should be saved for dramatic, night-time weddings. There are a lot of midi-length dresses and some maxi dresses that don't fall into the "gown" category and this is a flattering length for most women.

---
LONG MOTHER-OF-THE-BRIDE DRESSES
I realize there are lots of ladies who don't have my same aversion to long gowns or might have a more formal wedding to attend. It's for that reason that I've chosen gowns that if I had to wear one, I'd consider these dresses.

---
MOTHER-OF-THE-BRIDE JUMPSUITS
I also realize that many women don't like dresses, period. Although I do LOVE dresses, I actually considered a pant-suit for one of my sons' wedding. They can be very sleek and classy if they fit well and are a great alternative for the MOB or MOG. And right now, jumpsuits are so chic that I've included a few that I would definitely consider for a mother-of outfit.

CAN YOU GUESS WHICH DRESS I'LL BE WEARING?
My sister's wedding is Labor Day weekend and I'll be wearing one of the dresses linked above. Can you guess which one?
I know! It's a totally unfair question.
Here are two hints: The wedding colors are cream and champagne/blush but started out including gray, and the groom is wearing navy. And, it's in the short/midi group of dresses.
Keep your eye open for photos coming soon.
Good luck with your own search and remember, it's most important that you feel great and are free to engage in the JOY of your son or daughter's special day.
Hugs,

---