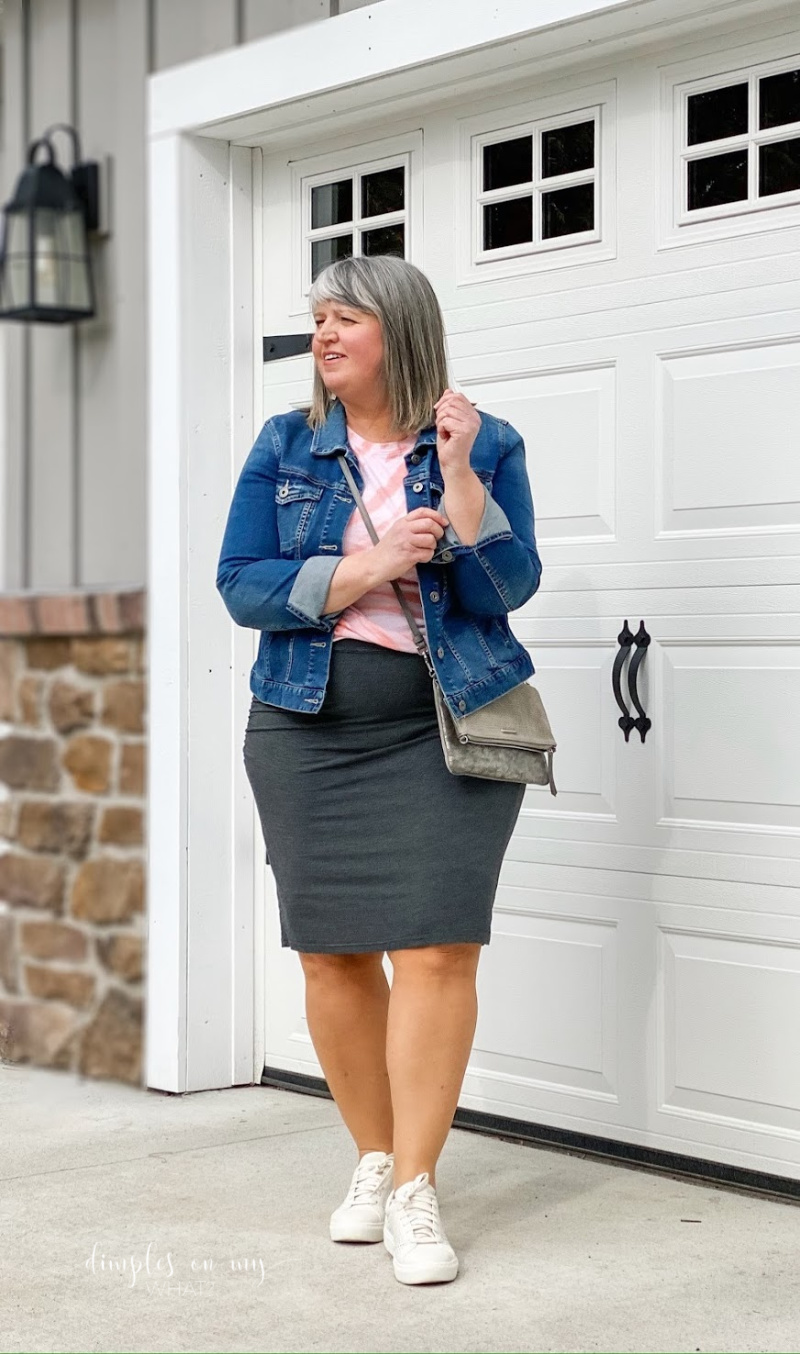 Smooth Your Tummy, Thighs, & More with Three Affordable Shapers
You don't have to be overweight to need a tummy shaper or thigh shaper. Sometimes we all want a smoother look under our clothes. And while it's true, sometimes you get what you pay for, you don't always have to pay a lot for a good foundation garment. Here's are three of my favorite affordable shapers that I have in my own shapewear wardrobe.

Have I Really Never Talked About Shapers?
My cousin-in-law recently reached out to me to help her find a shaper for her son's upcoming wedding. She said, "you've probably posted about this before but…". But, for all my love of a good pair of undies, I haven't posted my FAVORITE SHAPEWEAR!
You might also like Cotton Underwear for Curves
Gone are our grandmother's girdles and in their place, a new crop of shapewear is available to us all. They can be comfortable and still have enough compression to smooth out the evidence of your new Chester's Cheese Popcorn habit. Okay, maybe that's just me.
A Shaper Doesn't Have to Be Industrial Strength to Make a Difference
Alright, Friends, these photos are humbling and transparent. You are now privy to my "limple", the ladle size dimple on my hiney cheek and my less than stellar stomach – you're welcome. (I've not been able to rekindle my mojo on the Faster Way to Fat Loss, but that a story for another day.)
I'm sure there are shapers out there that will compress to the point of making you look a size or two smaller. However, at this menopause sweaty season of my life, I don't have the fortitude to wear them. And think about it; all that extra flesh have to go somewhere!
While the shaper I'm wearing doesn't change my shape, these photos with (top) and without (bottom) shapewear show that even a small bit of smoothing makes a big difference in how clothing fits.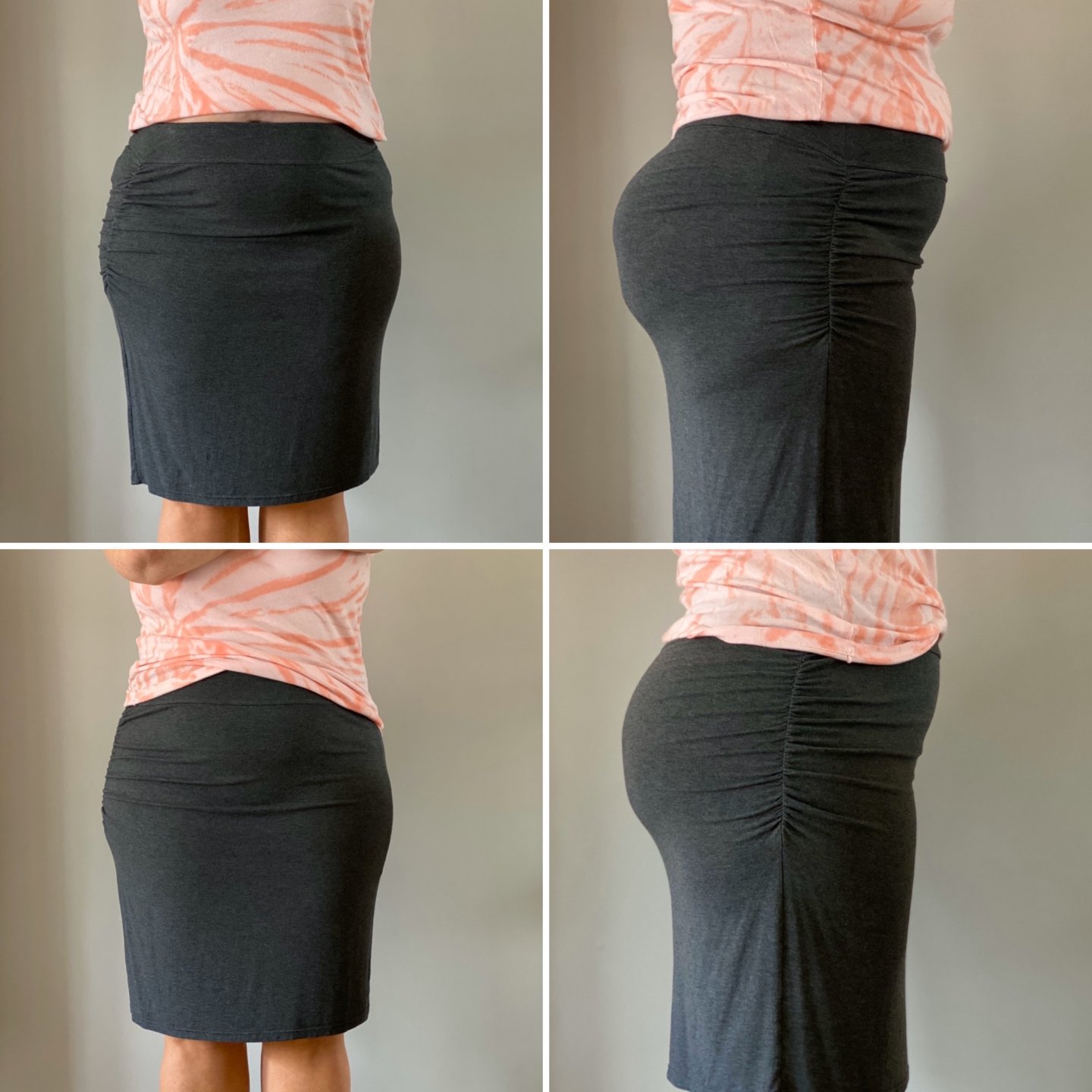 What I look for in Affordable Shapewear
My love of comfort goes beyond salty cheese snacks, so here's what I look for in thigh and tummy-smoothing shapewear.
A flat waistband that stays put and doesn't roll down.
Thigh hems that don't cut-in and become visible under clothes.
Compression without being constricting.
The ability to move and bend over without pain.
Ease on and off. (Your bladder will thank you)
The three affordable shapers I'm sharing with you today all meet my fit criteria. However, I've come to know what I don't want because I've tried shapers that have breached these "rules".
Without further ado, if you're looking for shapewear for every day or a special outfit, here's are three to that might meet your needs.

My Favorite Affordable Thigh and Tummy Shapers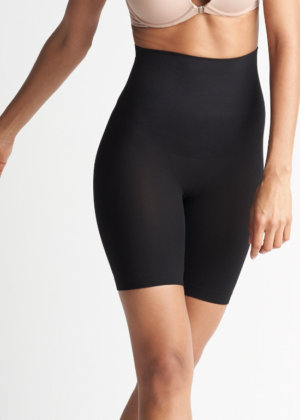 I wear 1X/2X
This thigh shaper from Yummie is the one I grab the most for everyday looks when I just want to smooth things out below the belt. 😉 While it's not completely seamless, the lack of a center seam makes it comfortable to wear alone (a.k.a. No undies required to avoid camel-toe).
It's called a thigh shaper but I wear it more for the tummy-smoothing properties although I wish the compression came down lower in the front as my belly pooch starts just above my hysterectomy scar. That, along with a horizontal seam just below the compression line are the only design flaws I find but with the ease of wear and comfort, I can overlook it.

This Yummie Cooling Shaper says that it has firm compression but it's not over the top which is probably why I like it so much. It may be what makes it "cooling" because you're not being squeezed into it like a sausage casing.

I wear an XL
My sister-in-law told me about these SlimMe shapers years ago. She dresses up for work every day and wears a lot of pencil skirts and always looks fabulous. So I figured she knows a thing or two about looking put together.
These have more compression than the Yummie shaper above and less seaming in the places that count and as such create a smoother and slimmer profile. The fabric is also slightly thicker so they will be a bit warmer as well.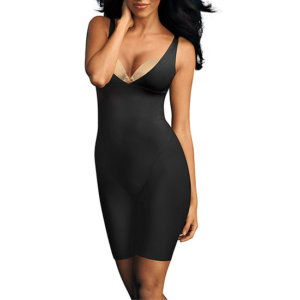 In XXL
When you need the big guns, reach for a full bodysuit style singlet. These one-piece shapers are made to smooth out all the bulges. Thighs, backs, bellies, and butts; it's all covered.
Although you will find this one in my shapewear arsenal, I have not had an occasion to wear it for an all-day event. It really does slim it ALL out and manages to still be comfortable. However, having ulcerative colitis, I'm never certain when a "bathroom emergency" will arise and I need to make quick work of disrobing. But for those with no such issues, there is a cross-over flap in the crotch the will allow "number ones" without incident.

---
New Shapers that are Shipping to Me Right Now

These are not in my shapewear wardrobe at the moment, but they are on their way to me.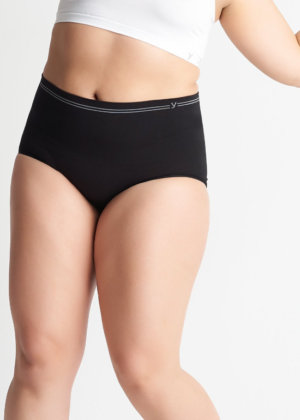 Highwaisted pants, especially those with thin fabrics could use a little under-support at a bulging tummy area. I have been searching for a more supportive panty that won't dig in around my thighs because I have some pants that would be more flattering and youthful-looking without my meno-pot messing up the silhouette.
As I was searching for the product links for this post I came across these shaping panties available in larger sizes. So, they are on their way to me as we speak. At $39 dollars they may not be considered affordable shapers but you'll likely only need one pair to wear with those special pants.
I'll update this post when I review it. Or if I love them, they'll make the Monthly Favorites List posted on the last Friday of each month.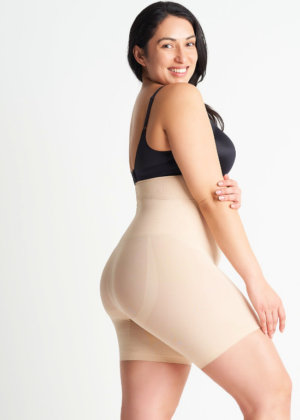 I thought I'd give these Yummie high-waist shapers a try since I love the mid-waist style so much.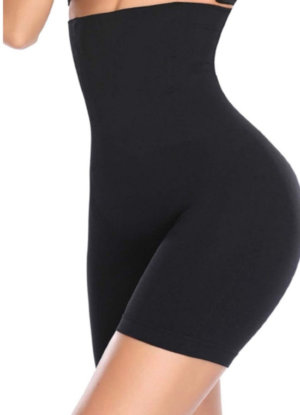 These power shorts get high reviews on Amazon and I'm always looking for another good option in shapers. And right now, if I can find a pair to help smooth out the donut ring around my belly-button made worse by a hernia above my navel, I'm for it!

My Favorite Cotton Anti-Chafing Underwear
---
Shapers that Didn't Make This List
Honey Love was Honey Hate
Honey Love. This one-piece shapewear gave great compression but at a cost both monetarily and physically. It was painful getting it on, wearing it, and taking it off. The reason it smooths so well was the torso boning/banding but OH MY WORD, terribly uncomfortable.

The Missing Spanx
The Spanx brand has become synonymous with shapers. However, you'll notice I don't have any on this list. It's not that I'm against their products. In fact, some of my favorites used to be from the Spanx Thin-stincs Line, which they don't make anymore. However, not only can the Spanx pieces be expensive, but some models are also incredibly hard to get on and off or have center seams.

---
Quality affordable shapers that are comfortable and do a good job of smoothing out our moguls (what a former client called her wobbly bits) are out there. This list isn't exhaustive so if you have a favorite, do share. I'm always looking for better solutions.
Do you have a go-to shaper or more than one? And are you like me and have tried any that you're like, "NO WAY in Haiti's!"?
Be cute, be comfortable, and be confident!


More to LOVE in this Post