If you're a curvy woman or a woman with muscular calves, whether from heredity or pumping iron, you probably think you will never find tall boots to fit your calf. And if your leg "fullness" continues to your thighs you can't even think about above over the knee boots. Oh but wait, YES WE CAN. Think away! Shop away! Or let me just give you some links to some of the very best looking and fitting wide calf over the knee boots I have found.
Thighs Like WHAT?
Last year I wrote a post on finding boots for wide calves. It's been a problem for me my entire adult life. I'm made from solid stock so I'll always have wide calves no matter what I weigh. And if you haven't noticed, I'm even thicker in the thighs. The line from The Thong Song comes to mind… "She had dumps like a truck, truck, truck. Thighs like what, what, what." I'm not sure what "what" is, but I've got "WHAT"! So I had given up hope of ever wearing over the knee boots.
Keep it Classy San Diego
I wasn't even sure I wanted to wear over the knee boots anyway. If they are not styled properly, we can look way too much like Julia Roberts in Pretty Woman BEFORE she became a "pretty woman". I'm not a fan of the trend some women are embracing that I call, "over sexing" ones self. More on that another time because I want to give you this info pronto.
Having said that, my love of all things boot won out (The Hubs doesn't call this a "Win".). Also, I kept seeing over the knee boots styled in ways that were classy, not trashy. And they add a fashionable statement to an outfit, that can take an ordinary denim skirt to super cool. Check it out here. As well as make a pair of leggings and long duster go from looking like you're in your jammies to looking like you are street style goddess.
Style Tip: To avoid looking like a stripper, avoid over the knee boots that have too high of a heel and/or that go too far over the knee. They are called Over the Knee Boots not, "Under your Bootie Boots". 😉
The Deets
I have tried on at least 4 of the over the knee boots I'm showing in the graphic. I personally own number four, the Marc Jacobs Escape. They are most likely leftovers from last season, but you can find them a few places in limited sizes.
I'm also a serious fan of the over the knee boots from Sole Society. This may have been the boot that was the smallest at the top. They did fit the area just above my knee, but they didn't have as much give or detailing like a vented back, making them a bit more stiff when I bent my knee. This Calypso Over the Knee Boot is really nice, but also has limited size availability.
Both pair of Vince Camuto boots pictured are really nice too. They have plenty of room in the thigh area.

Wide Feet Too?
I happen to have an average width foot with a wide calf. However, if your foot is wide as well, Torrid and Simply Be are great places to shop for boots. Check them out!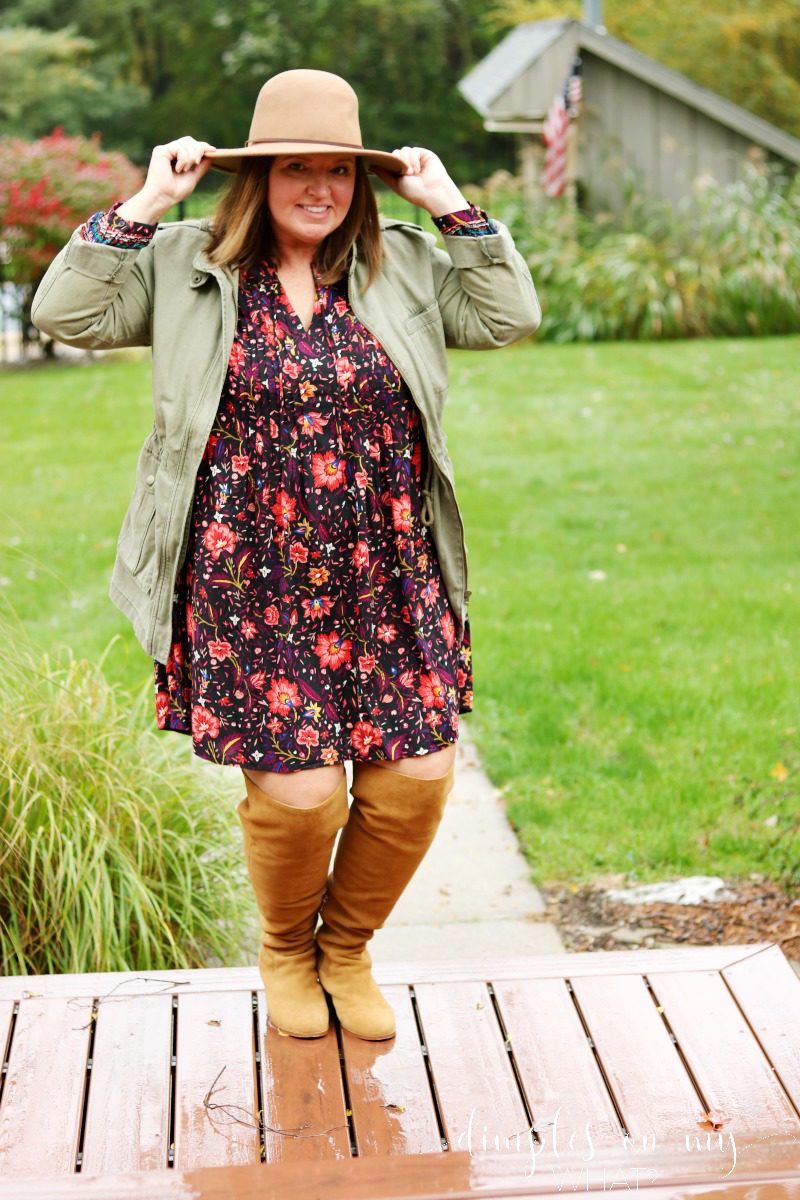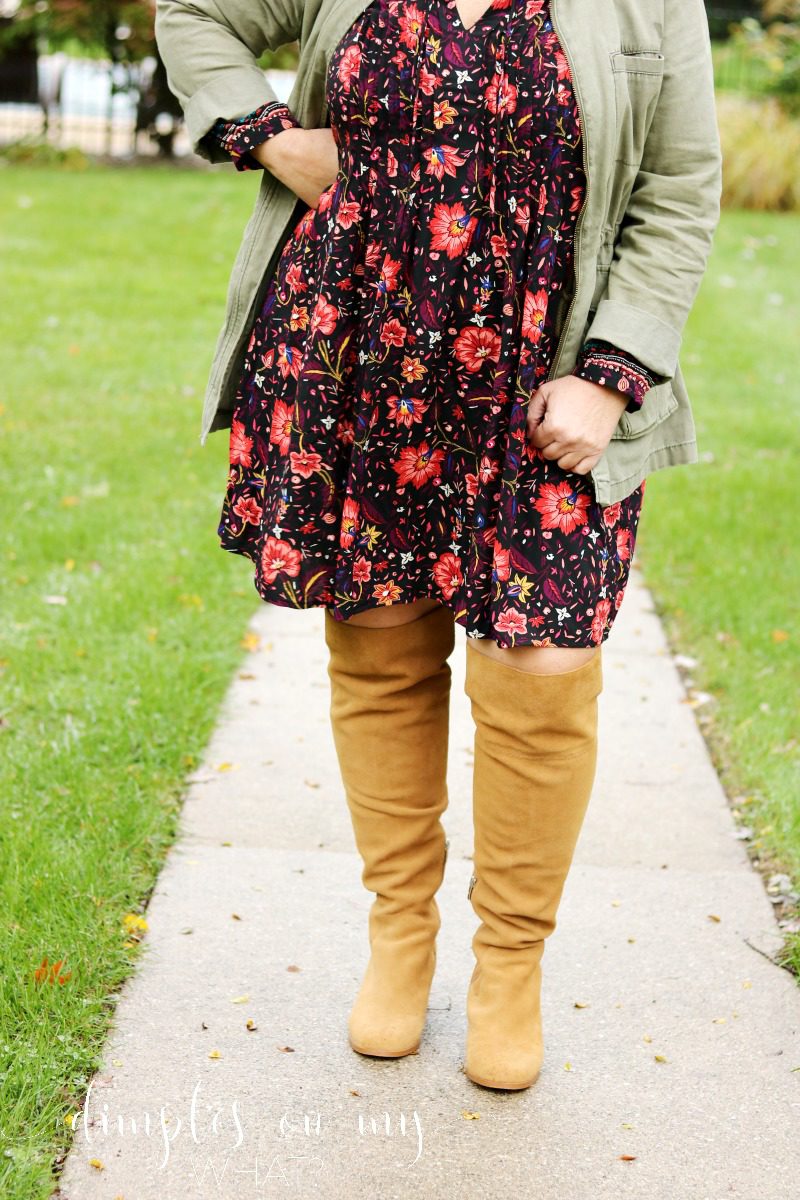 Trend Trying
If I had more money and more storage space, I'd have more than the one pair of Over the Knee boots for these wide calves. But I think that starting with one pair (or a limited quantity) is wise when we're talking about any trendy addition to the wardrobe. I also think it will take this entire season to see how much I actually wear them.
I hope this have given you a place to start shopping if you've been wanting to give Over the Knee Boots a try, but didn't think you could find any that fit. I've done the initial leg calf work for you. 😉
Your Boot Bestie,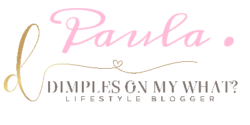 This post contain affiliate links and dimples on my WHAT? may receive a small commission on items purchased through links provided. Items cost you no more and as always, it's free too look.
Sharing is caring. Share or save this post by clicking on the social media icons below. Thanks!