Fall Feels Without the Itch
+ Ageless Style Link Up
It seems this is the perfect time of year to find all sorts of cozy wool sweaters. When paired with a pair of rich fall booties, the look can be effortless fall chic at its best. It was my turn to choose the theme for our November Ageless Style Link-Up. My love of cozy sweaters and a cute pair of booties ruled my choice. But what if you're allergic to wool? I mean, REALLY allergic! Or at the very least sensitive to it? Well, the hunt for non-wool sweaters is admittedly, much harder than simply google searching "chunky sweater". But believe it or not, non-wool sweaters still exist. (I was beginning to doubt it myself.)
---
Fall-la-la, It's a FALL-GASM
Don't you just love the look, feel and smell of a perfect fall day? I love the trees that are nearly electric with color. When you add just the right amount of crispness to the air, a tiny bit of the bitter smoke scent from a far-off burning leaf pile and the smell of apples in an orchard barn…. FALL-GASM!
But when your "gasm", is more of a conniption, because you didn't read the tag in your sweater closely enough and you're scratching like Phoebe and Charlie Sheen's character, Ryan, on the Friends episode, The One With The Chicken Pox, then fall just loses all of it's chic and cozy charm to me. Once you've scratched giant craters in your neck and armpits there is no way on earth you can recover your cozy fall fashion vibe.
It's Not Just Wool
I'm sorry to say, I have yet to find a remedy for when my conniption is caused by a hot flash, at the same time I'm wearing an industrial strength bra out shopping. This really happened to me last week on the day I wore this very outfit. My friend is still laughing at my near meltdown in the mall because I was "flashing" so bad, that I was ready to strip my bra off right there on the spot.
Instead, I was fortunate enough to be near a Torrid, who has the softest lace bralette's for us bigger busted beauties. So I made a B-line for the bras, made my purchase and headed to the dressing room to make the switch. But I digress……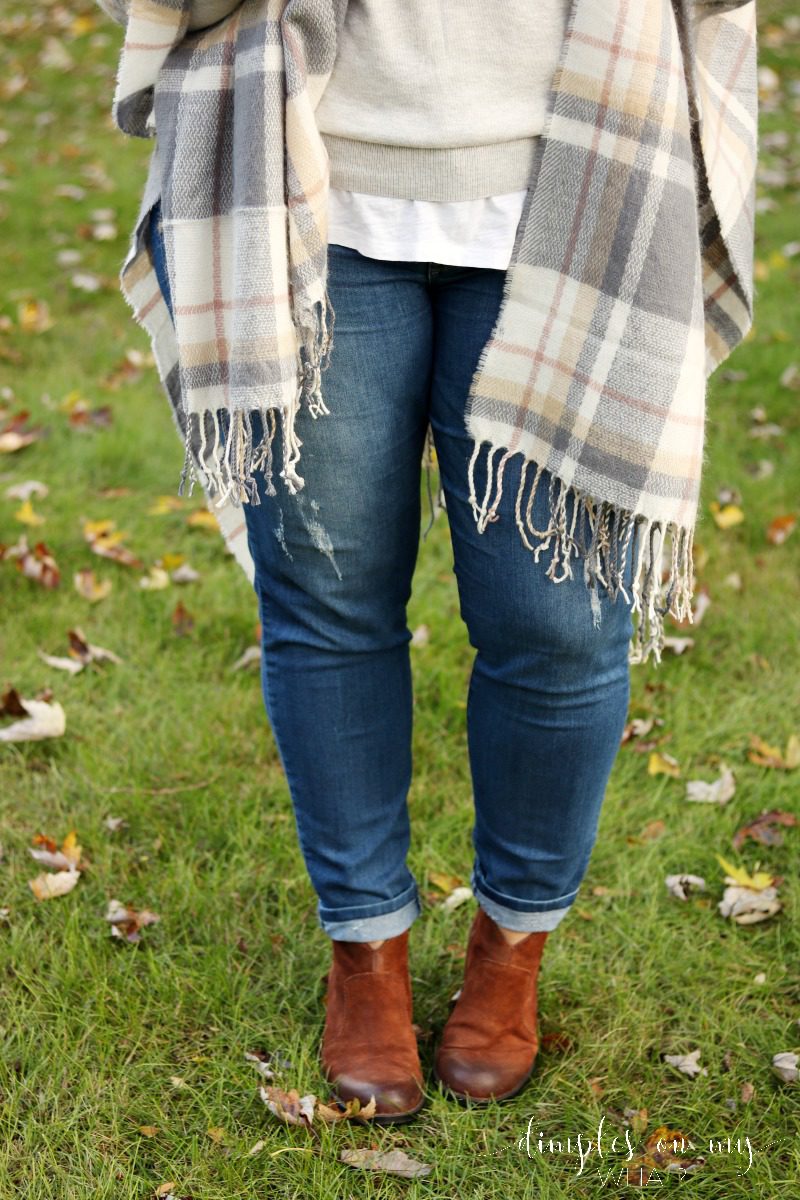 Sweater Weather
Sweater Weather is so much better for me when I can find my beloved cotton sweaters. But, what's with EVERY. SINGLE. SWEATER having at least some wool content in it? Is wool extra cheap or something? I don't care if it's cashmere, merino, alpaca – if it's wool, it's O.U.T.
So for those of you who are like me, and would rather wear a bra made out of Brillo™ pads than put on a sweater with wool in it, I've rounded up a slew of fun fall, non-wool sweaters for us to try. It wasn't easy. Even when you search for cotton or acrylic sweaters, they will likely have a small amount of wool in them. (It must be a filler.) 😉
If you'd like to gift someone a sweater, a non-wool sweater is a better option if you aren't POSITIVE if someone is sensitive or allergic to wool! As little as 5% wool content can set my skin ablaze. So don't try to "better guess" for someone else.

Plan Ahead or Recycle What You Have
This may not help you for this season, but a spring and late summer are good times to look for lightweight, non-wool sweater alternatives, like the silk blend crew-neck I'm wearing under the B.P. acrylic cape. It was an early fall find in the Banana Republic summer clearance department. There may be some spring or summer sweater holdovers in our own closets. So YAY, to shopping our closets! We can always layer, to up the warmth factor.
And speaking of alternatives to wool: this B.P. acrylic cape from Nordstrom is super soft and cozy. Acrylic looks the most like wool if you're going for that rich, soft texture that screams COZY! My only caution about this (cape, not acrylic) is: Be careful of capes in car doors. Don't ask me how I know. 😉
Pair any non-wool sweater with a pair of cute fall booties or even some on-trend OTK boots and you've got a fall (or even winter) chic ensemble, sans the maddening itch that wool may inflict on some of us.
So there. We can have our FALL-GASM'S for all the right reasons and without looking like we've been attacked by a bunch of bees in the apple orchard.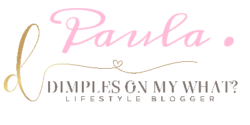 Start Your Shopping Here:
---
The Link-Up
I'd love for you to join me and my nine lovely co-hosts who are also putting their own personal spin on sweater and bootie style this month! Each host in this Ageless Style Group proves that style has no age limit. We can be unique, stylish and confident at any age.
Link up your own fashion post below if you're a blogger. If you're not, that's okay. Keep scrolling and you might find someone who will inspire you.
This Party Has a Few Guidelines:
Have fun and make some new friends! Please visit at least 2 other links.
Please link to your actual post and not your blog's homepage.
Please link back to the Ageless Style Link Up in your linked post.
Feel free to use #AgelessStyleBloggers in all of your social media posts
Please follow each of your hosts on at least one social media channel via the links below.
Ana ~ Mrs. American Made blog, bloglovin, instagram, pinterest, twitter, facebook
Cathy ~ Cathy V Style blog, instagram, facebook, pinterest, twitter
Daenel ~ Living outside the stacks blog, instagram, pinterest, twitter
Debbie ~ Fashion Fairy Dust bloglovin, blog, instagram, pinterest, facebook, twitter
Jennie ~ A Pocketful of Polka Dots blog, instagram, twitter, bloglovin
Jodie ~ Jodie's Touch of Style blog, facebook, instagram, pinterest, bloglovin, twitter
Nicole ~ High Latitude Style blog, pinterest, twitter,facebook, google, instagram
Paula ~ Dimples on my What blog, facebook, Pinterest, Instagram, twitter
Shelly ~ The Queen in Between blog, instagram, bloglovin, Pinterest, facebook
Yvonne ~ Funky Forty blog, twitter, facebook.com, bloglovin, instagram, pinterest
============================================================================================
Link Up Your Own Fashion Post
This post

contains

affiliate links. By clicking a link dimples on my WHAT? may

receive

a small commission if you purchase through the link. However, you are not charged any more for the purchase and as always, it's free to look.