Regardless of Your Age or Size
+ April's Ageless Style Linkup
Hello my friends! It's time for our April edition of the Ageless Style Linkup, where ten of us bloggers over the age of 40 set out to prove that being stylish doesn't stop as we get older. Jenny, from A Pocketful of Polka Dots, chose "Yellow" for this month's theme because it just seems to be a color that signals spring. Welcoming spring with us is our guest co-host Amy, from Amy's Creative Pursuits. And don't forget to pop over to say "Yellow" to my other co-hosts and see how they are incorporating yellow into their spring wardrobes, whether or not it feels like spring yet where they are.
Keep on reading to see how I incorporate yellow into this outfit that is the perfect example of how to use a simple outfit building formula to look pulled together regardless of size or age.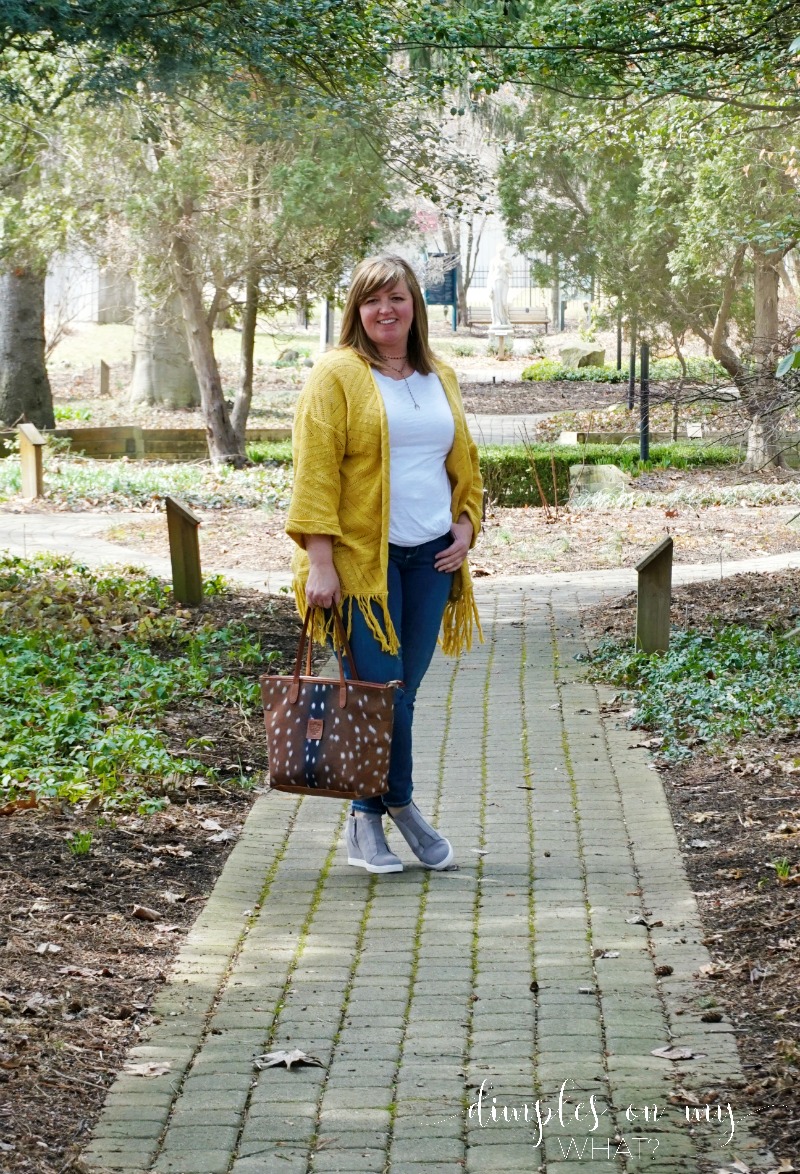 Wear Trendy Clothes Without Looking Like a "Frump-a-Dump"
If you haven't noticed, I'm curvy. That's the nice and politically correct way to say: I'm fat. I've gained weight. I've thickened up. I'm fluffy. However you say it, the truth is, menopausal hormone fluctuations and some other physical issues have kicked my ever expanding rear, making weight loss practically impossible at this point in my life.
In the beginning, I never intended this blog to be primarily about fashion. I mean, I barely like to look at photos of myself, why would I want thousands hundreds of others to see them?
But, these are the photos that get the most likes and engagement on my social media pages and here on the blog. I think they resonate because I represent women who are just like me. Those who are coming to terms with the changes to our physical form that, at least for now, are out of our control.
Last week I had someone message me this exact question:
"Where do you shop for all your cute, trendy clothes? I look like such a frump-a-dump."
It got me to thinking that maybe other people would like to know the same thing. My answer might surprise you a little.
Where is Not as Important as…..
It's not as much about WHERE I shop, as WHAT I buy and HOW I wear it. It's really a very simple outfit building formula.
Invest. Fit. Styling. Don't forget these three words. Our bodies are changing and we can no longer throw just anything on and look as good as we once could. Sorry. That's the truth for some of us. When I see those skinny mom bloggers (who I've been inspired by MANY times), I think, "With their tanned, stick-thin legs and tight bodies, they would look great in a paper bag.:
My Outfit Building Formula
So with that reality check and without further ado, here is my simple 4-Step (Plus One) Outfit Building Formula for looking pulled together and trendy no matter our size or age.
What and How
1. I invest in well-fitting, quality denim or pants. NYDJ ( also at Nordstrom) are my go-to's. They may cost a bit more but I will wear them for years. Unless I lose weight. But who am I kidding? Dr. Pepper will see to it that all my pants still fit. 😂
Buy jeans in a dark and light wash. And in a long and ankle length version. If you can't afford all of those to start and aren't sure about what the appropriate length to roll your pants for specific shoes, I would buy the ankle length. Ankle length pants will work with MOST shoes, no roll required.
2. Good quality basic tee shirts and tops, that skim over our rolls curves and aren't too long. The length is the most important part. If you have a big butt or thighs, shirts look much better a bit shorter. TRUST ME ON THIS! A tee that twists in the front like this one or this one I'm wearing looks a bit tucked in. It gives the top (and you) a bit more shape. A "half-tuck" can also work well here.
Fit tip: Feel for the front of your hip bone. A top that hits right at that point or just below is the most proportionally flattering length for a top on almost all women.
3. Add a fitted jacket, a long cardigan or fun kimono and you've got an easy recipe for looking pulled together. Keep the length short enough or long enough to land at the flattering horizontal line the same way I talked about big girls wearing chunky sweaters. I look better in short, cropped jackets and sweaters or one with a longer tunic or duster length. This is a great place to add color and prints too.
4. Add a comfortable but interesting shoe. If you can handle a tiny heel, it will elevate more than your height. It ups your style quotient and creates a longer line from waist to toe. I LOVE a neutral shoe, but this is another piece that you can have fun with color or even print.
Bonus:
5. Another good choice is a pretty feminine blouse with a simple pant. There's something really simple and pretty about a soft blouse and denim that is an instant winner.
The same length tips apply here too. I have actually taken blouses and had them shortened to hit at my hip bone. It was scary at first because we think that if we cover our butts, literally, it will make it disappear. But think of it as draping a tarp over a car. The lines of the car are totally lost under a voluminous cover. Uncover your assests! You're hiney's and husbands will thank you. 😉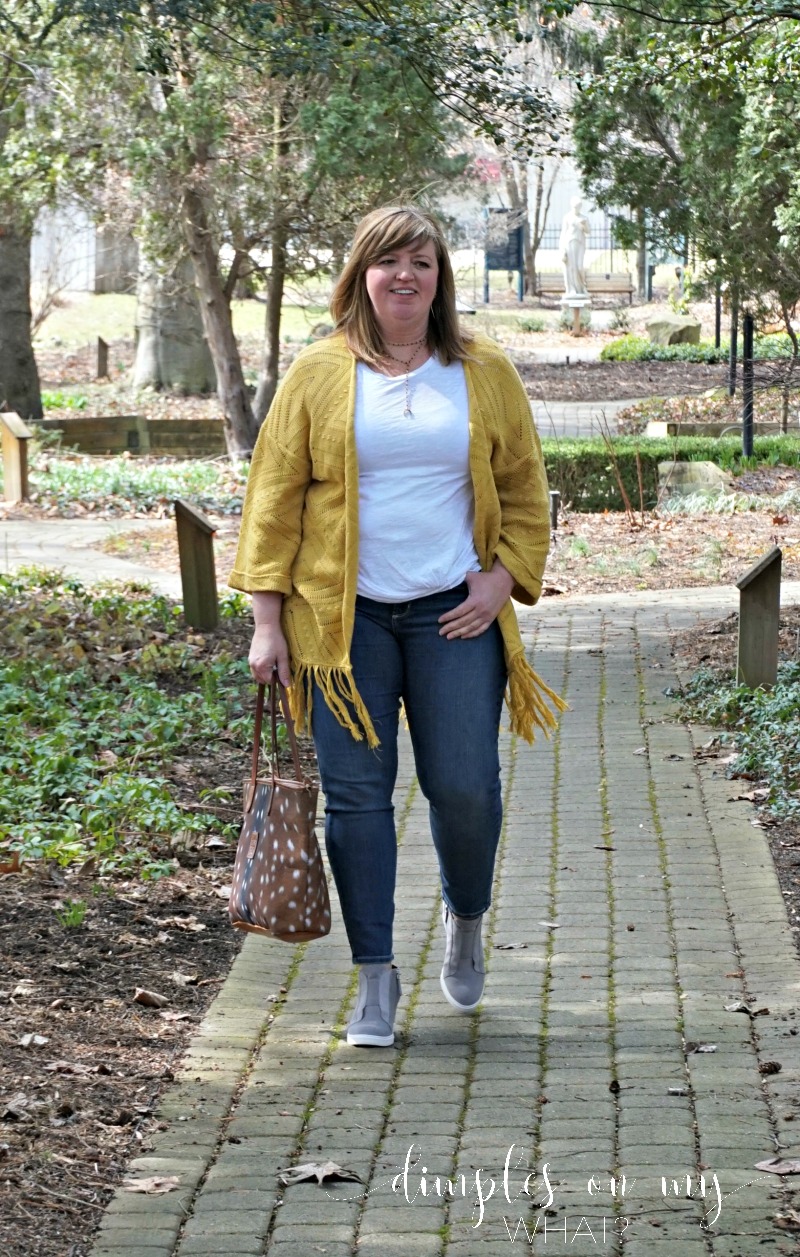 Where
I am an "inbetweenie". That's someone who can sometimes wear clothes in misses sizes but may also need to bump up to the fit and roominess of plus sizes in certain brands and cuts. So, I shop all over.
Denim
As I already told you, I like NYDJ for the majority of my denim. Nordstrom carries a variety of styles. My best fits are the Clarissa Ankle (wearing) and the Ami Jegging. You have to try-on to find out what will work for you. I also wear some Wit and Wisdom from Nordstroms. Oh, and I almost forgot! Democracy Absolution jeggings are pretty awesome. These are what hooked me on jeggings. Amazon has a great selection, but you can find them other places around the web. These are becoming harder to find. But if you can find any, TRY THEM ON!
T-Shirts
My current favorites are from Madewell. Other places I buy tees are Gap and Lane Bryant.
Shoes
I literally shop ALL OVER for shoes. I love a deal, so TJ Maxx and Marshalls are favorite hunting grounds. But Nordstrom, DSW, and Zappos are all in my browser's history on the reg.
Blouses
The skies the limit for pretty blouses. But if I had to tell you one place to start looking for statement blouses, it would be Loft. They are now offering extended sizing which is nice for us curvy girls.
One word of caution: Loft tops often are disproportionately small in the upper arms. Either that or I just have freakishly large upper arms. But if that's the case, so does my stick thin sister. I just don't want you to feel like it's just you. 😉
Don't Wait to Dress Well
The lovely lady who started this conversation also went on to say, that because she was always hoping to lose weight, she'd just head to a big box superstore and buy inexpensive clothes that were baggy and unflattering thinking she'd dress better when she lost the weight. I've said it before and I'll say it again:
THAT is one reason I started this blog. For so many years I crammed myself into too tight clothes or tried to make something work that wasn't flattering to my shape until I lost weight. Then when that shape not only started growing but shifting I decided that if I put as much effort into learning to dress and accept my body as I had to lament it, I might ACTUALLY get somewhere.
And I did get somewhere. It was right here with you, wearing this cool yellow fringed cardigan and exampling a very basic outfit building formula that works for me on a regular basis. I love other styles too, but this is a great place to start or even go back to on a day when you "tried too hard" to put something fancier together and it didn't work. 😉 Hey, it happens!
And for those of you still saying that you won't pay good money for quality pieces to put on the body you're currently hating, I tell you THIS:
We are worth the effort and a little extra money! If buying a more expensive pair of jeans that fit properly NOW, makes me lose weight, then that's the easiest diet I've ever have been on. And worth every penny! ;-D
Be Fabulous and Not Frumpy,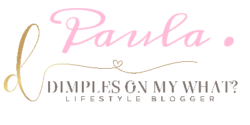 ---
Shop this Post

---
The Linkup
This Party Has a Few Guidelines:
Have fun and make some new friends! Please visit at least 2 other links.
Please link to your actual post and not your blog's homepage.
Please link back to the Ageless Style Link Up in your linked post.
Feel free to use #AgelessStyleBloggers in all of your social media posts
Please follow each of your hosts on at least one social media channel via the links below.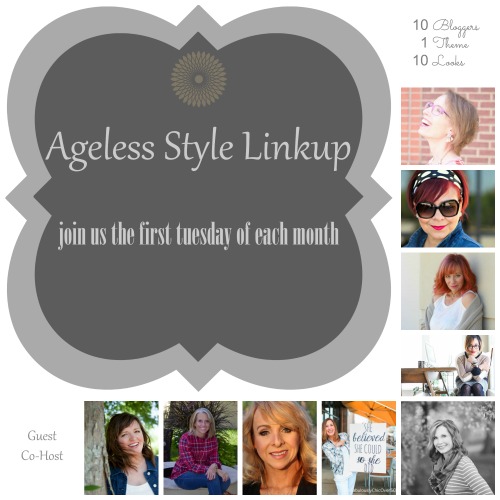 Daenel ~ Living Outside the Stacks blog, instagram, pinterest, twitter
Debbie ~ Fashion Fairy Dust bloglovin, blog, instagram, pinterest, facebook, twitter
Jennie ~ A Pocketful of Polka Dots blog, instagram, facebook, pinterest, twitter, bloglovin
Jodie ~ Jodie's Touch of Style blog, facebook, instagram, pinterest, bloglovin, twitter
Jonet ~ Fabulously Chic Over 50 blog, facebook, , instagram, pinterest, twitter
Kellyann ~ This Blonde's Shopping Bag blog, instagram, bloglovin, twitter
Lisa ~ Coast to Coast blog, facebook, instagram, twitter, pinterest
Paula ~ Dimples on my What blog, facebook, pinterest, instagram, twitter
Meet Our Guest
Link your fashion post here: