A Recipe For Feeding a Crowd
What's delicious, yummy, can feed a multitude and be made ahead of time? These amaze-balls Pork Carnitas! If you haven't yet tried one of my What's Cooking Wednesday recipes, this is the one you won't want to miss!
The Perfect Dish for Entertaining Season
I have been entertaining nearly all summer long. And by entertaining I mean, hosting overnight guests 3 out of the last 4 weeks. The last of my guests left this morning and I've got a slew of sheets and towels yet to be folded but I want to take a few minutes to share what a person feeds so many people.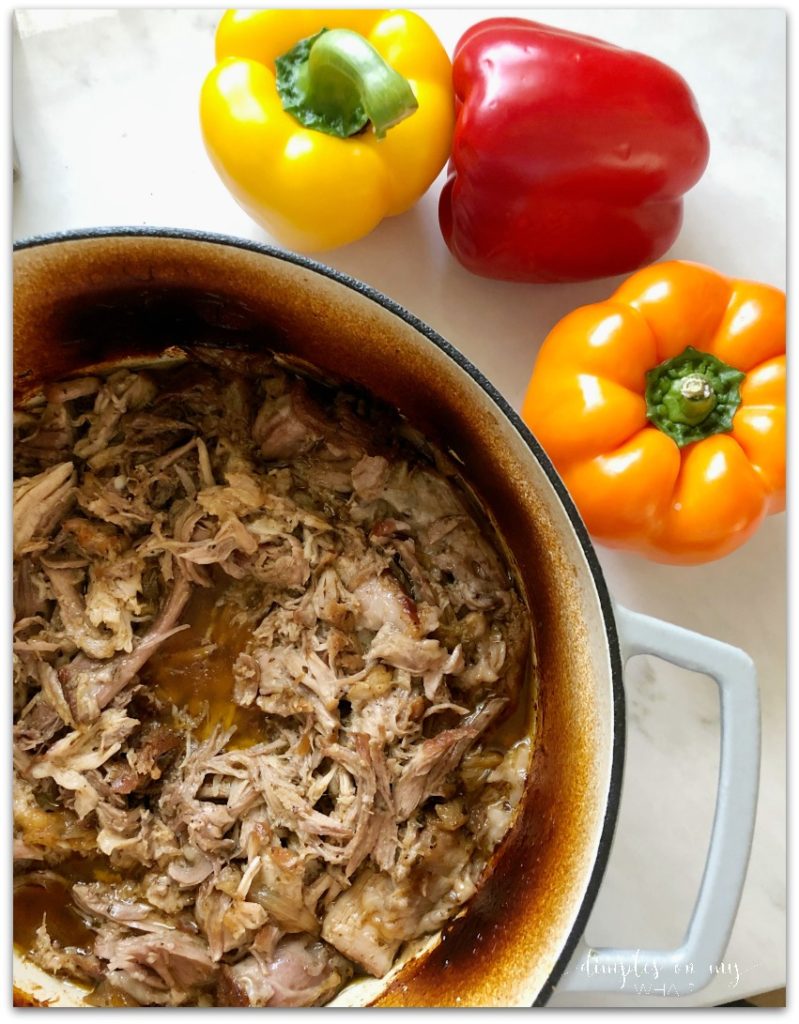 I believe hospitality is one of my gifts and I enjoy it. But, it's a lot of work to plan food for more than The Hubs and I for an entire week and I try to prepare ahead as much as possible.
The one meal that made every single "party" week menu was Pork Carnitas because they could be made ahead and even frozen. And boy-oh-boy are they a massive hit every single time! You might want to consider making it right now for your upcoming Labor Day festivities… just sayin'. 😉
---
This post might contain affiliate links. If you purchase through a link I will make a commission but you will pay no more for the product. Thank you for always supporting me with your purchases and your comments and encouragement. You help keep this little blog going.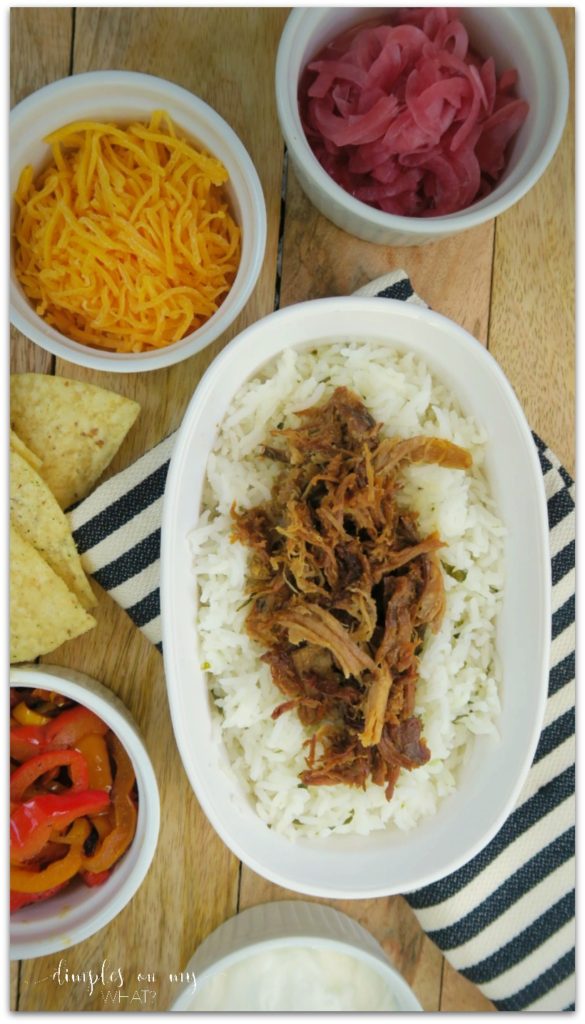 Who Knew Pork Carnitas Were So Easy To Make
Cooking time for this pulled pork taco meat is several hours but your hands-on time isn't much at all. And the ingredient list isn't a mile long either, that's my kind of recipe.
With only a small handful of seasonings you probably already have in your pantry, you will be delighted by the rich, roasted flavor of the pork. The recipe calls for a bone-in cut of pork shoulder or Boston butt, however, I've had success with a rolled pork shoulder as well. However, you'll need to cut the strings holding the roll together prior to cooking.
My daughter-in-law and I both have trouble keeping our fingers out of the pot, eating the meat on its own.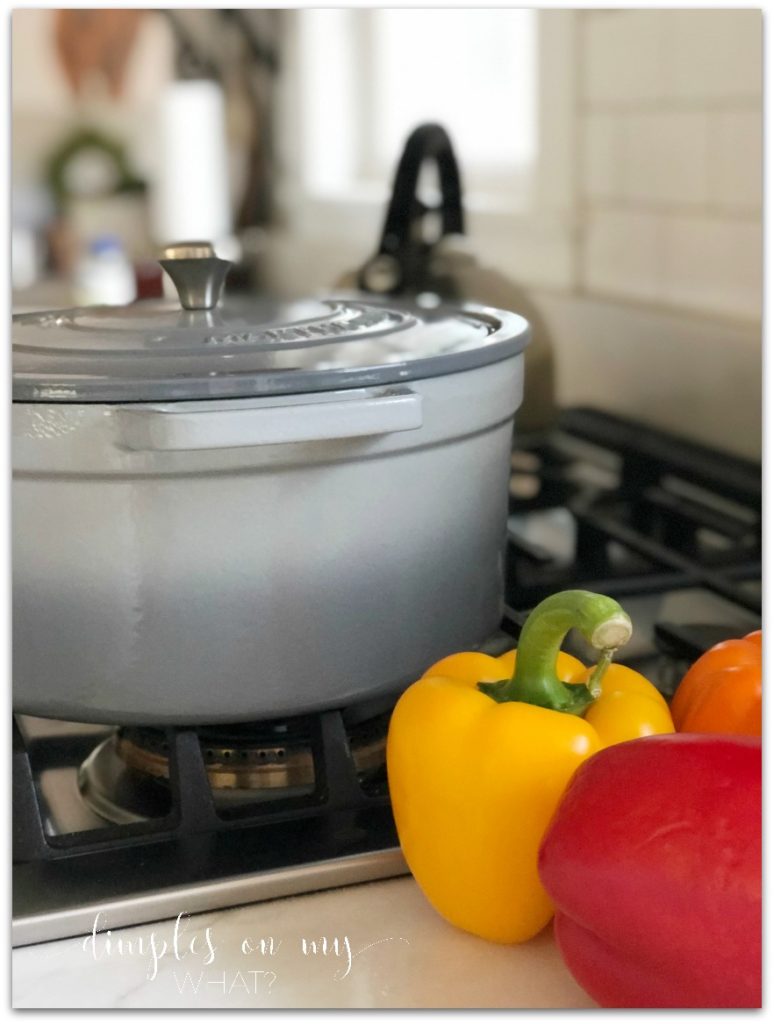 Tools of the Taco Trade
The only equipment I find necessary in the making of this recipe is a cast iron enameled dutch oven. I had wanted one for so long and found mine on sale back in the spring, it's quite expensive now so I've linked a less expensive option as well.
The dutch oven cooks the meat so well and even though it looks a hot mess afterward, cleanup is a breeze.
Although it's not completely necessary, I like a cast-iron skillet to get a good char on the sauteed peppers.

                
                


                    
                    
                


            
You might also enjoy these Crockpot Beef Brisket Sandwiches
Living That Taco-Tarian Lifestyle
I might be able to eat Mexican food every other night in one form or another. I'll drive over an hour to one restaurant just to get the Baja fish tacos. Burrito bowls at Chipotle are another favorite. Fajitas? I'm down! Isn't there even a taco diet? And now I've found this carnitas recipe and it's like – game over, I'm ready to go all-in Taco-Tarian!
Show Your Taco Love

                
                


                    
                    
                


            
Pork Carnitas make great tacos or burrito bowls over cilantro lime rice and garnished with your favorite toppings including the delicious and nutritious sauteed peppers.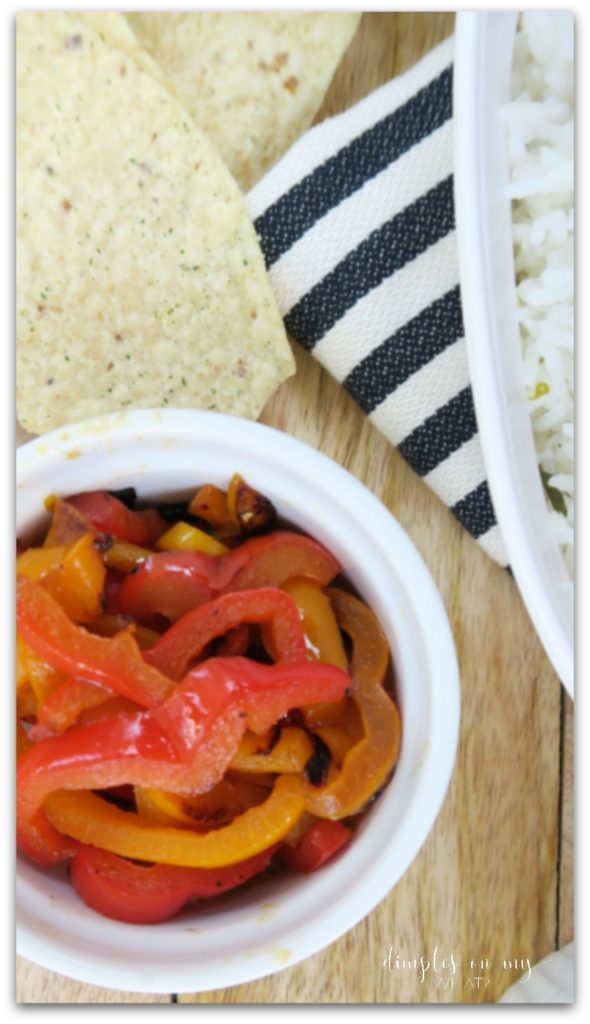 But please, whatever you do, try adding a few pickled red onions to the toppings list. The tangy flavor of the pickling perfectly complements the smooth, savoriness of the meat.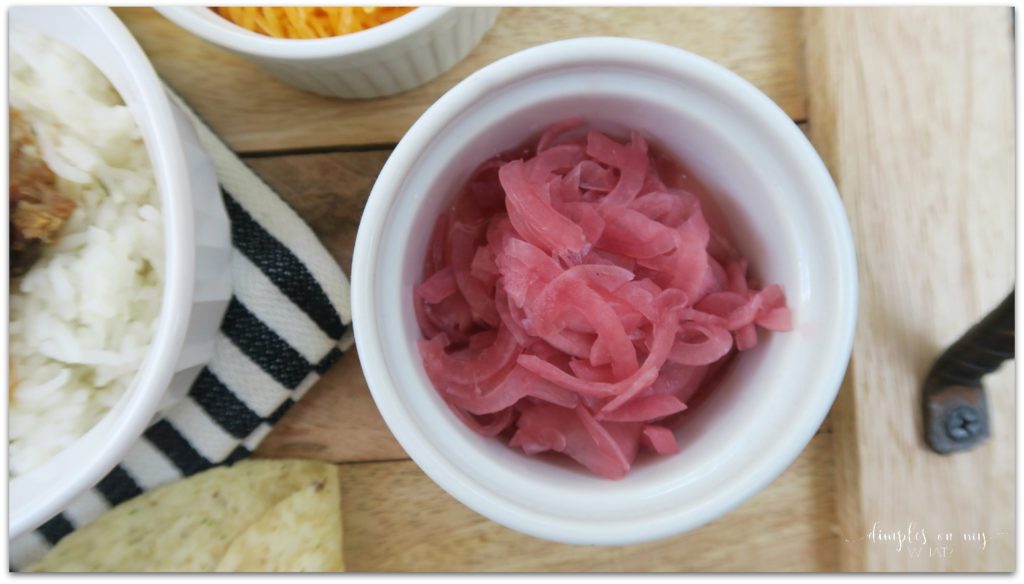 So without further ado, because you need to find out for yourself how good carnitas are and because I've got a bunch of laundries to get done, let's get to the recipe.
Make-Ahead Tips
If reheating from frozen, thaw the meat first – at least a little.
To reheat, I place the carnitas in a crockpot (I like to use these liners to make clean up a breeze) and add about a half to a full stick of butter depending on the quantity you're reheating. Warm on low for several hours.
The peppers can be sauteed ahead as well and reheated in a glass dish in the microwave or quickly reheat in a skillet. I have not frozen the cooked peppers, I've only refrigerated.
Get ready to enjoy and let me know what you think.
Paula
---
Make It
Carnitas with Sauteed Sweet Peppers
2019-07-31 15:50:41
Cumin, oregano and paprika give this tender pulled pork taco meat it's savory flavor. Perfect for tacos, burrito bowls or nibbling right out of the pot.
Ingredients
One 5 lb. bone-in pork shoulder (Boston butt)
kosher salt
freshly ground black pepper
1 T. vegetable oil - I like olive oil
3 c. low sodium chicken broth
1 white or yellow onion, peeled & quartered
1 T. dried oregano leaves
1 tsp. ground cumin
1 tsp. paprika
4 sweet bell peppers – Keep it colorful with every color bell pepper!
1 T. butter
1 T. olive oil
Instructions
Remove pork from refrigerator one hour before starting to cook. Rinse and pat dry with a paper towel. Sprinkle all over with salt and pepper, fairly generously.
Preheat oven to 350° F.
Heat a 5 to 7 quart dutch oven, over medium to medium-high heat. Add oil. When oil is hot, add pork. Cook until nicely browned and then turn, repeating that same process until all sides are browned.
Add broth, onion, oregano, cumin, and paprika. Turn heat up a bit to bring liquid to a boil. Then spoon some of the hot liquid over the top of the meat.
Place the cover on and transfer to preheated oven. Cook until meat is literally falling apart, about 4 hours, spooning liquid over meat once or twice during cooking.
In the meantime, prepare the sweet peppers
Cut into long slices, about 1/4″ wide or so. Heat a wide skillet over medium heat - cast iron works will for this but isn't necessary. Add butter and olive oil. When the butter is melted, add the peppers, stirto coat. Cook for about 10 minutes, let them soften up. Then turn up the heat to medium-high. Let peppers darken and char, stirring every couple minutes. When peppers reach your desired doneness, remove pan from heat. Transfer peppers to serving dish.
Finish the Pork
The pork is finished when it's falling apart when touched with fork.
Remove pot from the oven and place on stove top. Transfer meat to a platter. With a large spoon, push meat off the bone in chunks; discard bone and any large pieces of fat.
(Optional but oh, so good - I've forgotten this step and they are almost as good) - Transfer pork back to Dutch oven and turn on heat to medium-high. Cook, stirring with a large wooden spoon to break up pork, until liquid has almost entirely evaporated and meat begins to sizzle and caramelize, 5 to 10 minutes (the meat should pull into shreds very easily as you work). Serve with small (taco or fajita size) warm tortillas, the sauteed peppers and your favorite condiments. Or, create burrito bowls using plain or cilantro-lime basmati rice.
Adapted from A Farm Girl Dabbles
dimplesonmywhat https://dimplesonmywhat.com/