Elevate Your Summer Style With a Kimono

If you've followed me for a while now, it's no secret I'm crazy about kimonos! They can be made of knit or yarn for fall and winter, but a kimono in light and airy fabrics can elevate your summer style and how! Their versatility has me feeling all kinds of creative and I'm sharing 7 Ways to Style a Kimono, including today's' featured boho look of a kimono over shorts!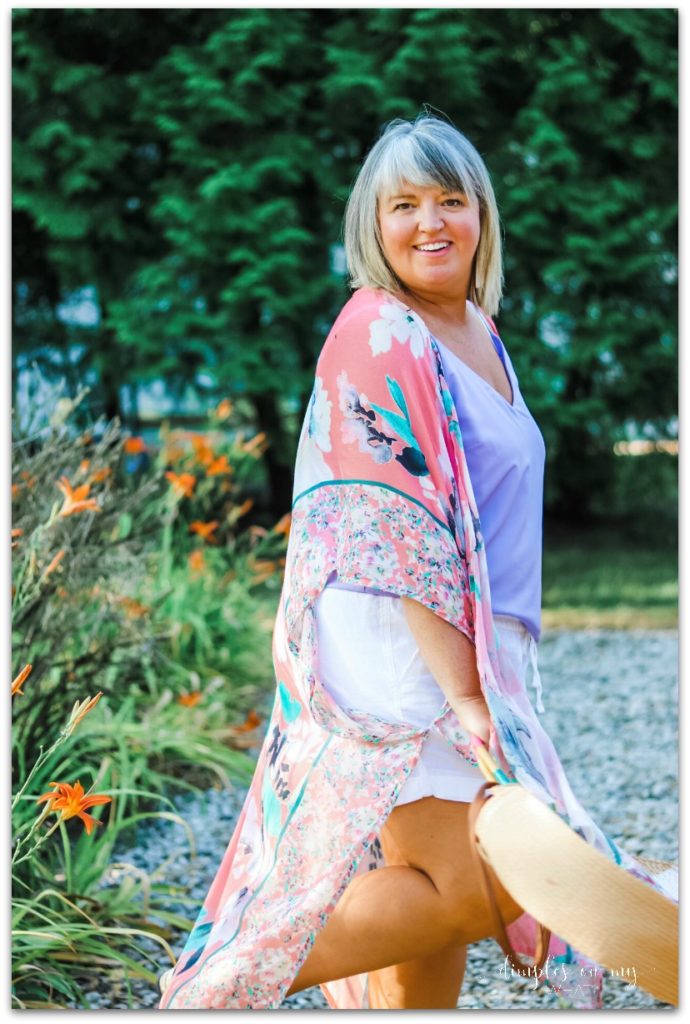 A great kimono will have you sashaying around feeling like an angel. Well, maybe not an angel but if your kimono is blowing in the breeze (and not getting caught on every doorknob in the house – if it has happened to you, you'll know) you'll probably feel like you have wings.

This post contains affiliate links. If you purchase from these links I will receive a commission but you won't pay more for the product. As always, thanks for the support you give me either by purchasing from a link or by offering comments and encouragement. You keep this little website running.
Kimonos are Stylish AND Versatile

Also not a secret, I like pieces that are versatile and a kimono fits that bill to a "T".
---
Here are a few ideas on how to wear a kimono.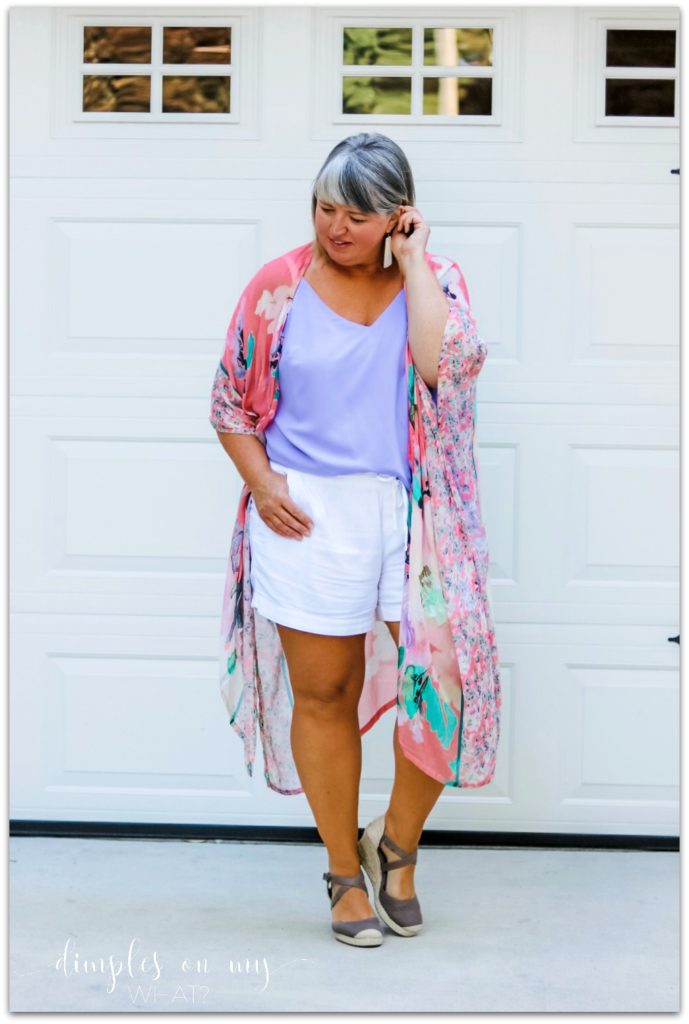 Wear A Kimono Over Shorts
Finally, if you're rocking dimpled darlings like I am, a long kimono styled over a pair of shorts will camouflage any cottage-cheesy lumps on the back of your thighs. 😉 Instant filter!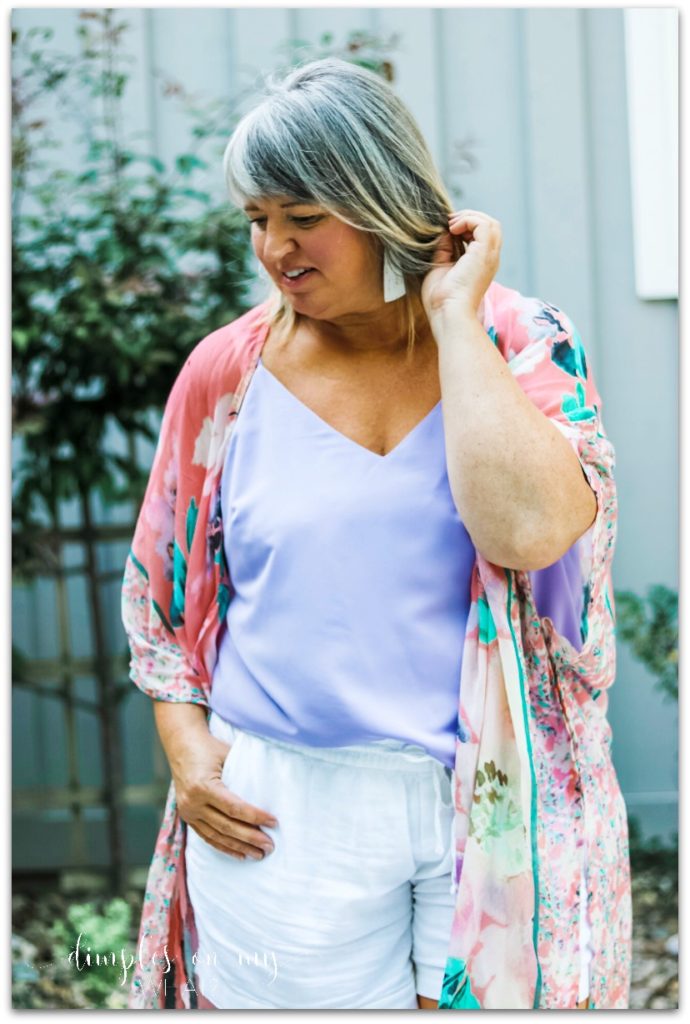 Where I'd Wear This
I wore this outfit out and about feeling kind of cute. But, I could wear this to lunch with a friend, a barbeque party or a day out with the hubs.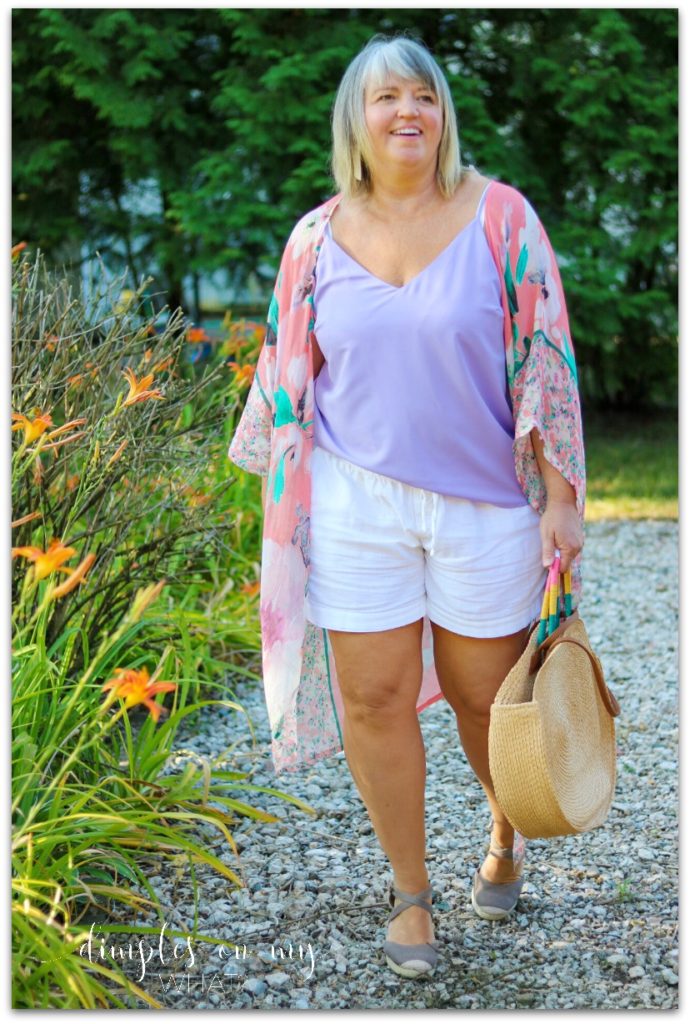 What I'd Change
Although I love the lavender color of the camisole, the next time I wear this, I'll choose a more fitted tank top. The beauty of a kimono is that it's flowy and breezy, but because of it's looseness, a closer cut top underneath will create a slimmer look for someone with curves like mine.
And this outfit will totally support a flip flop vibe as well.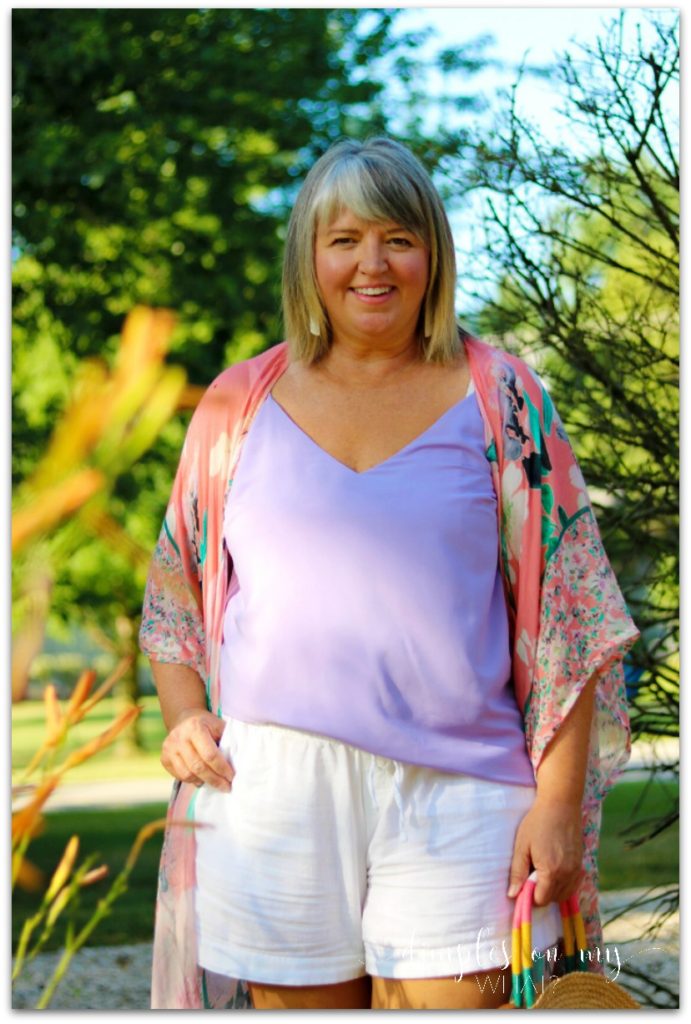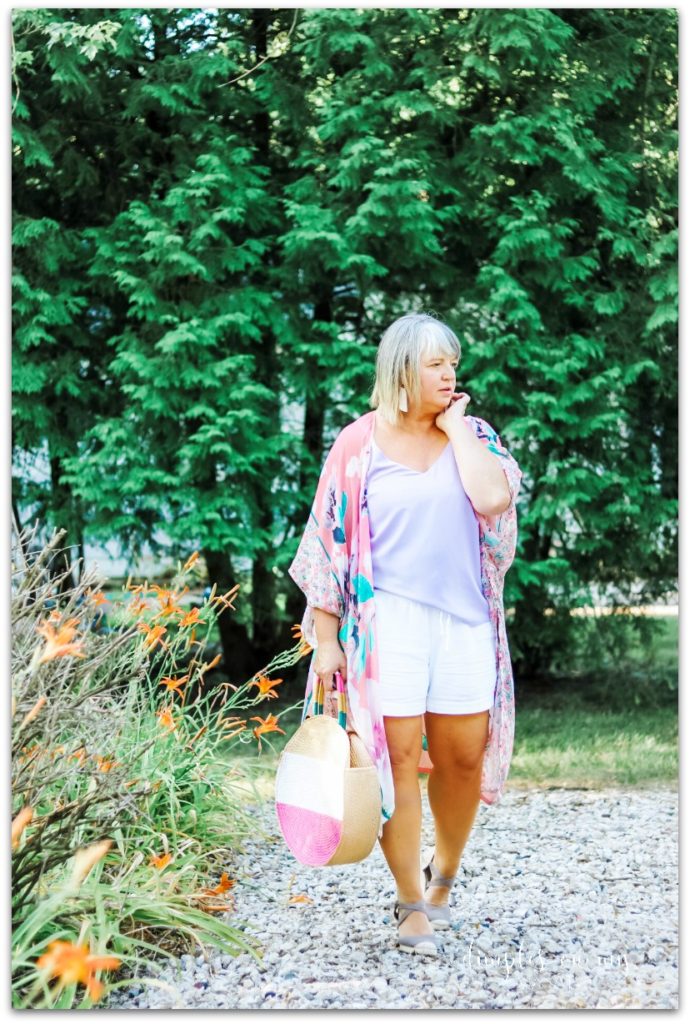 Do you love kimonos as much as I do? I'm excited to know how you wear yours and if I've given you any new ideas today. Let me know.
Wear what makes you feel beautiful!
Paula
---
Kimonos I'm Currently Loving