Not much says "welcome" like a pretty front door. Today, I'm letting you in on my secret; the easy way to hang a wreath on any door but in my case, a door with glass panels and without damaging the door. I guess it in about a minute, it won't be a secret any longer. So, come on in…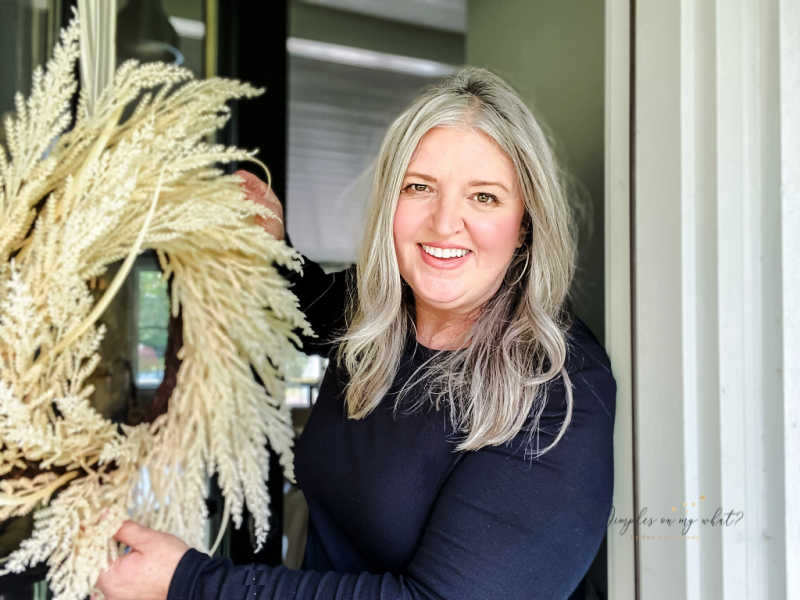 THE CHALLENGES OF HANGING A WREATH ON A DOOR WITH GLASS PANELS
When we remodeled the Cedar Palace, I was super excited to have a full-light front door; that's the technical term for a door that's full glass. Okay, mine isn't technically full-light it's a 6-light door because it has six window compartments.
As someone who loves to always have some sort of pretty wreath on the door, the challenge was how to hang one without either having suction cups showing from the inside or well, that was basically my only option because the grid down the middle isn't wide enough to hold any kind of stick-em for a hook.
I also didn't want to damage my door with a 3M hook or a magnet hook above the window.
At my previous home, I used the heavy-duty magnet hooks (although mine had a rubber coating on the outside) and they worked great, but over time, with the heat and cold, they damaged the paint on my door and it stayed visible even after having the door sanded and repainted.
I could have fashioned some sort of tie-system with a fishing line behind the grid and above the top horizontal grid, but that would limit the height I could hang my wreath. And since my wreaths are all a little different, I want the ability to easily adjust where they are positioned on the door.
Plus, it all sounds like A LOT of work!
My way is so much EASIER.
NOTE I won't use those over-the-door wreath hangers anymore because they can damage the weather stripping around the door and most aren't sturdy enough to hold a wreath.
YOU MIGHT ALSO BE INTERESTED IN OUR MASTER BATHROOM MAKEOVER
ARE YOU READY FOR THIS?
So here's my secret for the easy way to hang a wreath on any door:
VELCRO and ribbon!
No special tools are required! And it does NOT damage your door, the door jam, or weather stripping!
It's really simple to do and I've created a quick video tutorial to show you how.
NOTE The only drawback to this method is that you always have to use ribbon, but I kind of like the extra flare a ribbon adds. There are so many pretty ones to choose from.
HERE ARE SOME REALLY PRETTY RIBBONS THAT WORK GREAT FOR WREATHS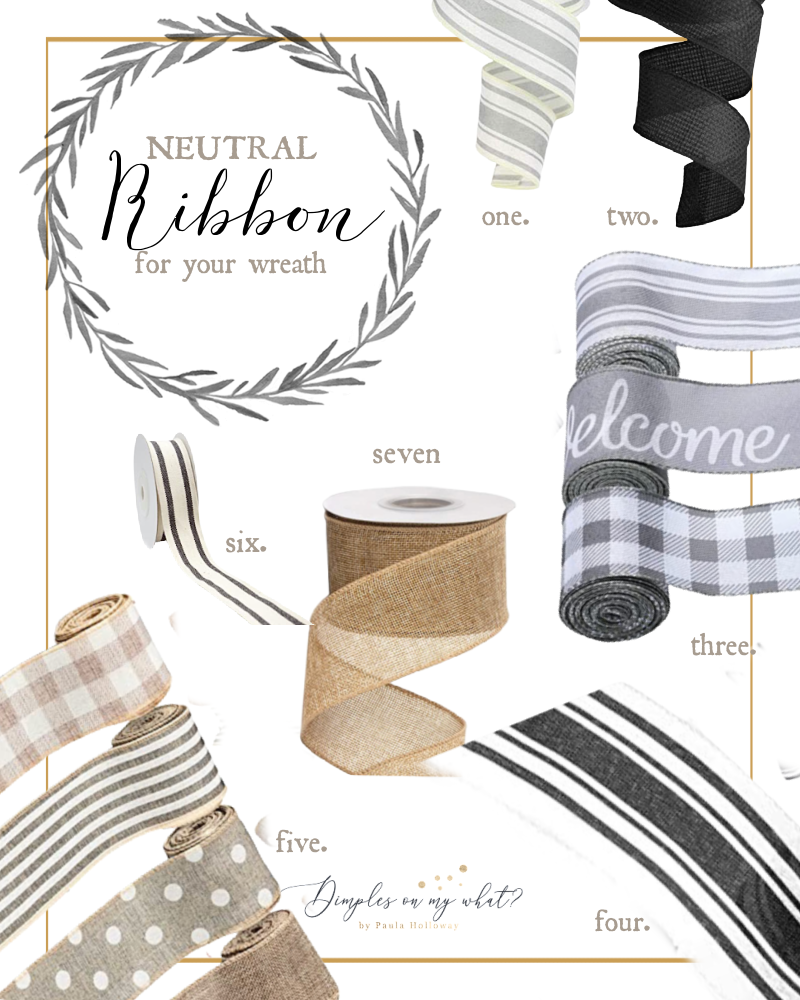 one || two || three || four || five || six || seven
---
WHAT YOU'LL NEED
Wreath (If you're looking for a pretty one, I've linked some gorgeous options below)
Ribbon
Hook & Loop Strips with Adhesive (Velcro)
---
VIDEO TUTORIAL
If you have any questions, drop them in the comments.
HERE ARE SOME GORGEOUS WREATHS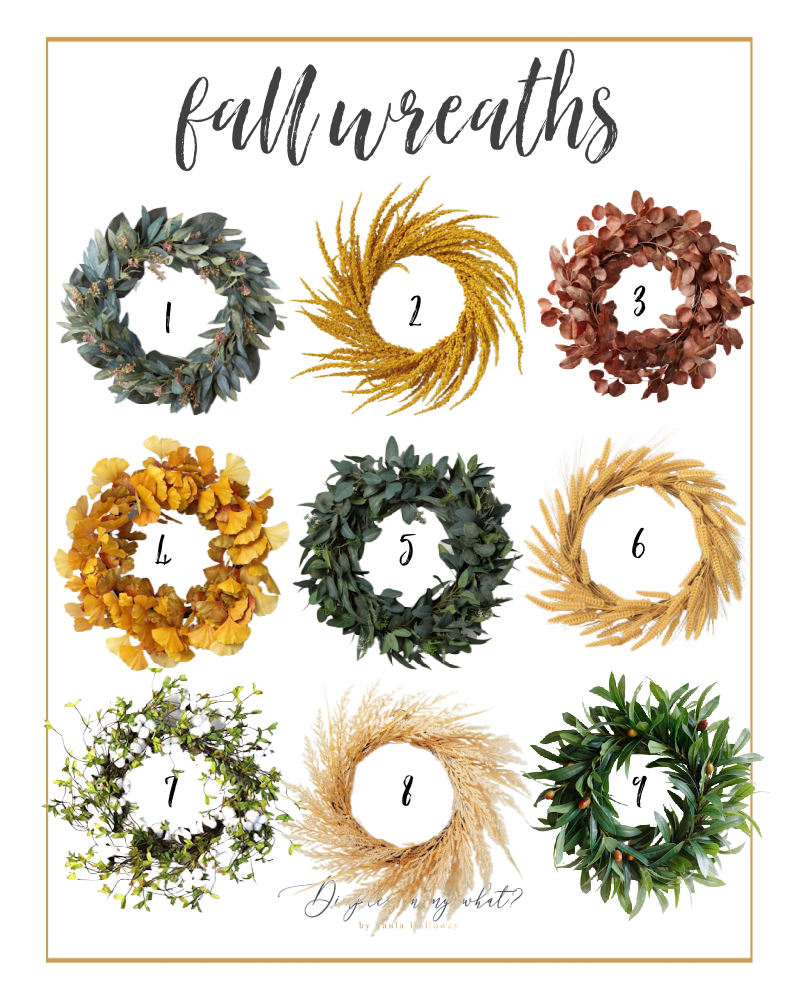 one || two || three || four || five || six || seven || eight || nine
CHRISTMAS WREATHS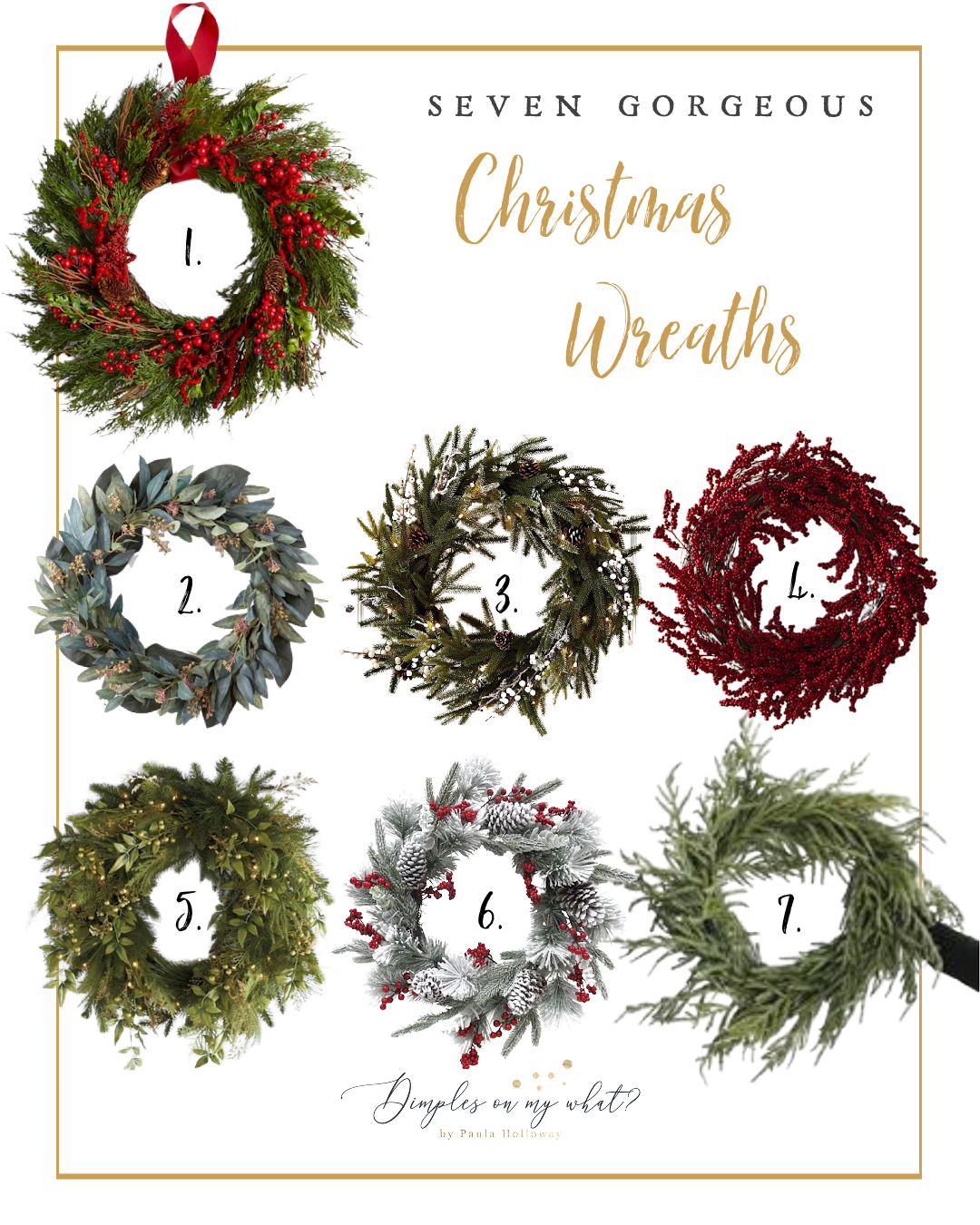 one || two || three || four || five || six || seven
Happy wreath hanging; all your doors are going to look FABULOUS!
Hugs,